Domestic consumer demand records uptick in first two months
By Wang Keju | China Daily | Updated: 2023-03-27 13:48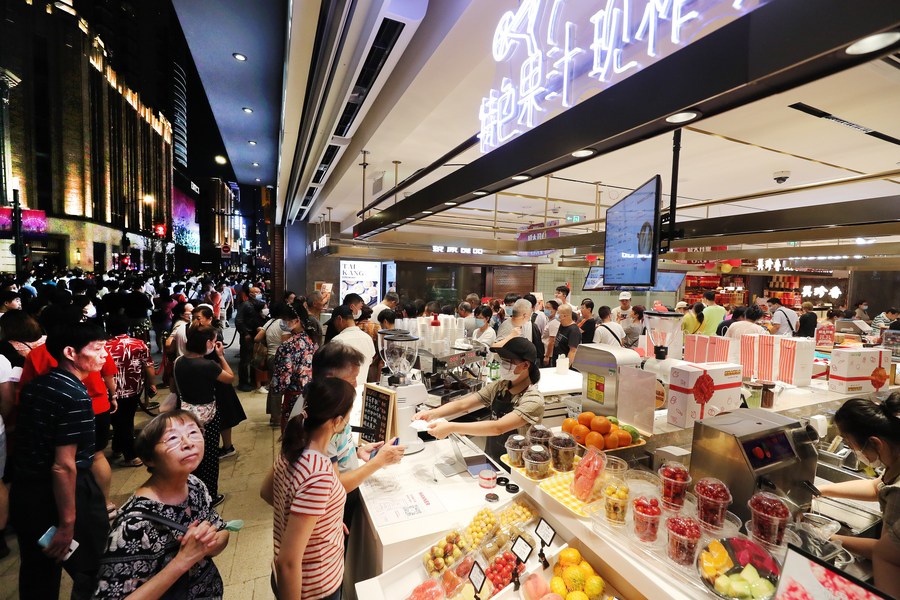 The domestic consumer demand continued to pick up in the first two months, which will boost the gradual recovery of industrial profits in the months to come, official data showed Monday.
Consumer demand witnessed a sustained recovery in the first two months. Consumer goods manufacturing industry saw its profits dip 6.5 percent year-on-year, narrowing 13.4 percentage points from the figure in December, data from the National Bureau of Statistics showed.
Major industrial firms, each with business revenue of at least 20 million yuan (about $2.99 million), saw their profits decline 22.9 percent year-on-year to 887.21 billion yuan in the combined figures of January and February, data showed.
From January to February, as industrial production continues to recover, the demand for electricity has been on the rise, and power generation continues to grow, contributing to a 53.1 percent year-on-year increase of profits in the power industry increased, the NBS data showed.
Going forward, with work and life returning to normal order and market demand gaining gradual recovery, supply and demand will be better matched, and the profits of industrial enterprises will pick up in a well-paced manner, said Sun Xiao, a statistician from the NBS.