Hungary welcomes back Chinese travelers
Xinhua | Updated: 2023-03-27 15:41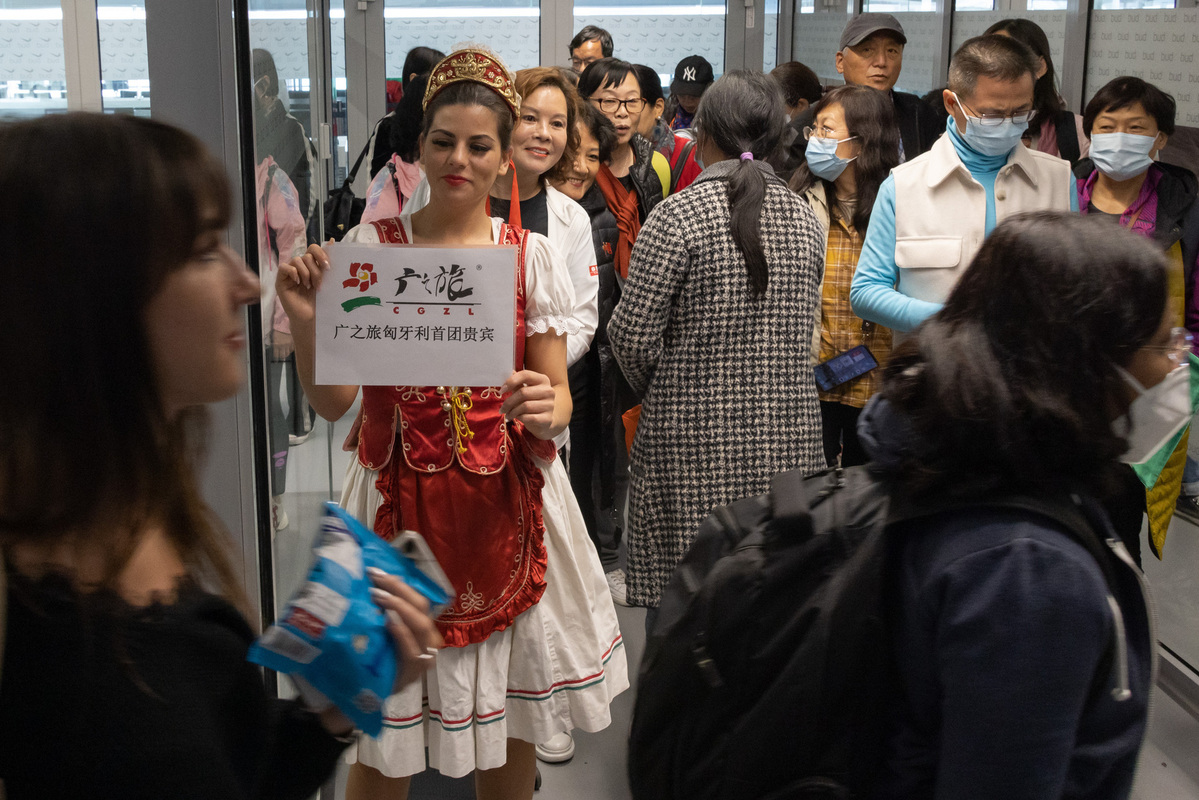 Hungary welcomed its first group of Chinese tourists at the Budapest airport on Sunday after three years of COVID-19 pandemic-related hiatus.
The group of 22 tourists, scheduled for a nine-day stay in Hungary, was greeted by officials from the Hungarian Tourism Agency and the Budapest Airport upon their arrival.
The Chinese tourists were greeted by a local Hungarian in traditional folklore dress, and were each presented with gifts as a token of appreciation for choosing Hungary as their holiday destination.
In recent years, Hungary has seen a steady increase of Chinese tourists, who were drawn to the country's rich history, cultural landmarks, and natural beauty.
The Hungarian government has made a concerted effort to boost tourism by introducing a range of initiatives for the Chinese nationals and promotional campaigns in China.
In the past two months, many Chinese travel agencies have been actively developing new travel products for tours that focus on Hungary.