Maersk optimistic on robust growth opportunities
By ZHONG NAN | China Daily | Updated: 2023-03-28 08:58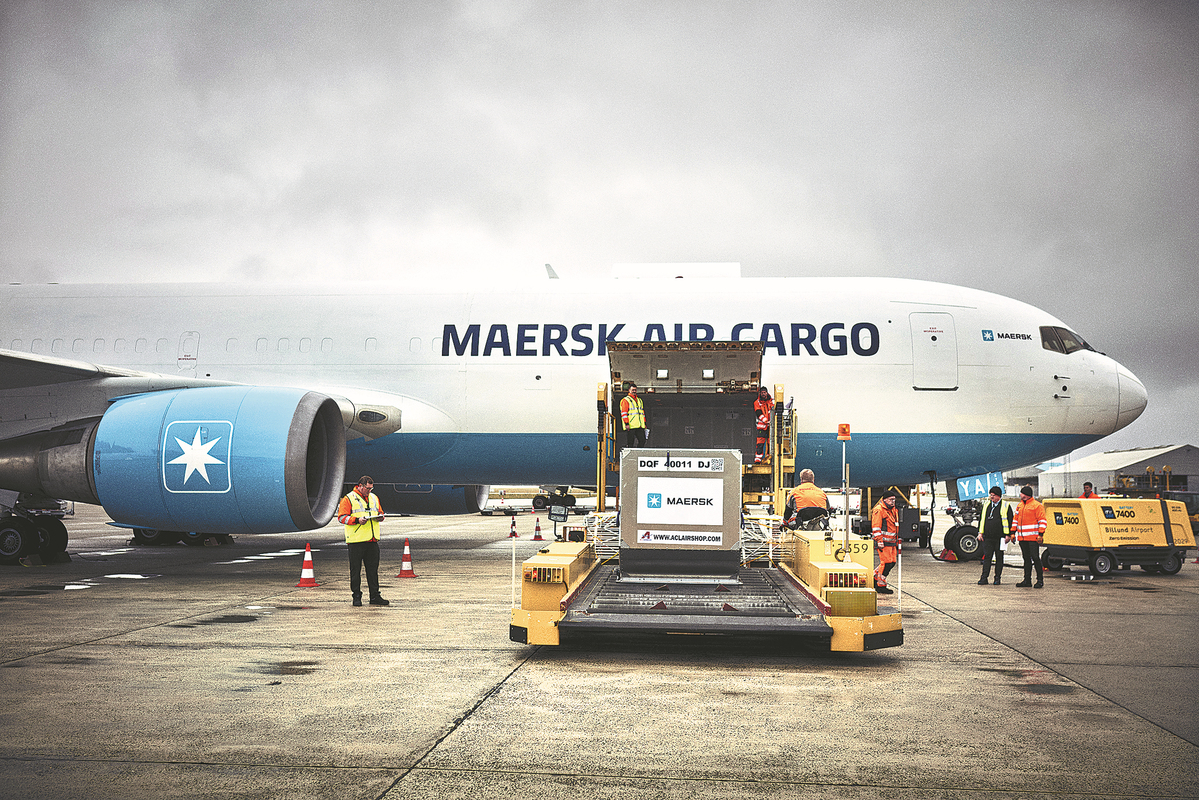 Danish shipping and logistics services provider A.P. Moller-Maersk will continue to pursue opportunities to maintain robust growth in China across the full spectrum of the logistics chain, said its top executive.
After launching an air freight service between Billund, Denmark and Hangzhou, Zhejiang province, last week, the Copenhagen-based group will soon start an air cargo service between China and the United States.
China's foreign trade will normalize at a higher level of activity in 2023 after the country optimized its COVID-19 response late last year. Its exports and imports with the rest of the world have not been impacted much, said Vincent Clerc, CEO of A.P. Moller-Maersk.
"To what extent it will de-risk the global economy depends on the strength of the recovery as it shapes up," the Swiss executive said, adding that the group is relatively optimistic regarding the Chinese economy for 2023 and sees growing business opportunities ahead.
As one of the world's largest shipping groups by sales revenue, Maersk, supported by more than 110,000 employees, operates in 130 countries and regions with a fleet of more than 700 container vessels.
Instead of focusing heavily on the ocean shipping business, Clerc said the group is keen to provide integrated logistics, from maritime shipping and port operations to air and land-based business. It has continued to invest in China over the past three years.
Maersk invested $174 million in the Lin-gang Special Area of the China (Shanghai) Pilot Free Trade Zone to build its first green and smart logistics center last year. Covering an area of around 113,000 square meters — or larger than 15 football fields — the facility will have a warehousing storage capacity of 150,000 sq m.
Once it opens in the third quarter of 2024, the new logistics center will provide agile and sustainable solutions for customers, including international export consolidation, regional and global order fulfillment and distribution, cross-border e-commerce and other value-added logistics services.
"When you consider the expectations for the intra-Asia markets, it is evident that they are poised for positive growth and projected to be the world's fastest-growing market in 2023," said Clerc, emphasizing that the intra-Asia network is a stronghold with an expected 3.5 percent growth rate in container markets between Asian economies.
With Asia's evolving role in the global economy as both a manufacturing and consumption market, Maersk aims to provide customers with integrated logistics solutions to meet their needs, he added.
Eager to reinforce its earning strength on the Chinese mainland and the Asia-Pacific region, Maersk completed the acquisition of LF Logistics, a Hong Kong-based contract logistics company, with premium capabilities within omnichannel fulfillment services, e-commerce and inland transport in the Asia-Pacific region in 2022.
With a total transaction value of $3.6 billion, Maersk has added 223 warehouses, including 73 such facilities across the Chinese mainland, to its existing portfolio, bringing the total number of facilities to 549 globally.
As China's industrial upgrade gains momentum, it will increasingly contribute to stabilizing global supply chains, just as it did during the three years of COVID-19 disruptions. This will facilitate the smooth running of the world economy, said Lin Meng, director of the Modern Supply Chain Research Institute, which is part of the Beijing-based Chinese Academy of International Trade and Economic Cooperation.
She noted that China has a complete supply chain support system, strong logistics, a large market and favorable government policies promoting innovation, making it an attractive destination for global companies, especially amid headwinds such as a gloomy global economic outlook and geoeconomic fragmentation.
Boosted by these factors, foreign direct investment into the Chinese mainland, in terms of actual use, rose 6.1 percent year-on-year to 268.44 billion yuan ($39.09 billion) in the first two months of 2023, data from the Ministry of Commerce showed.