Epson to intensify investment on back of nation's digital transformation wave
By FAN FEIFEI | China Daily | Updated: 2023-03-28 08:59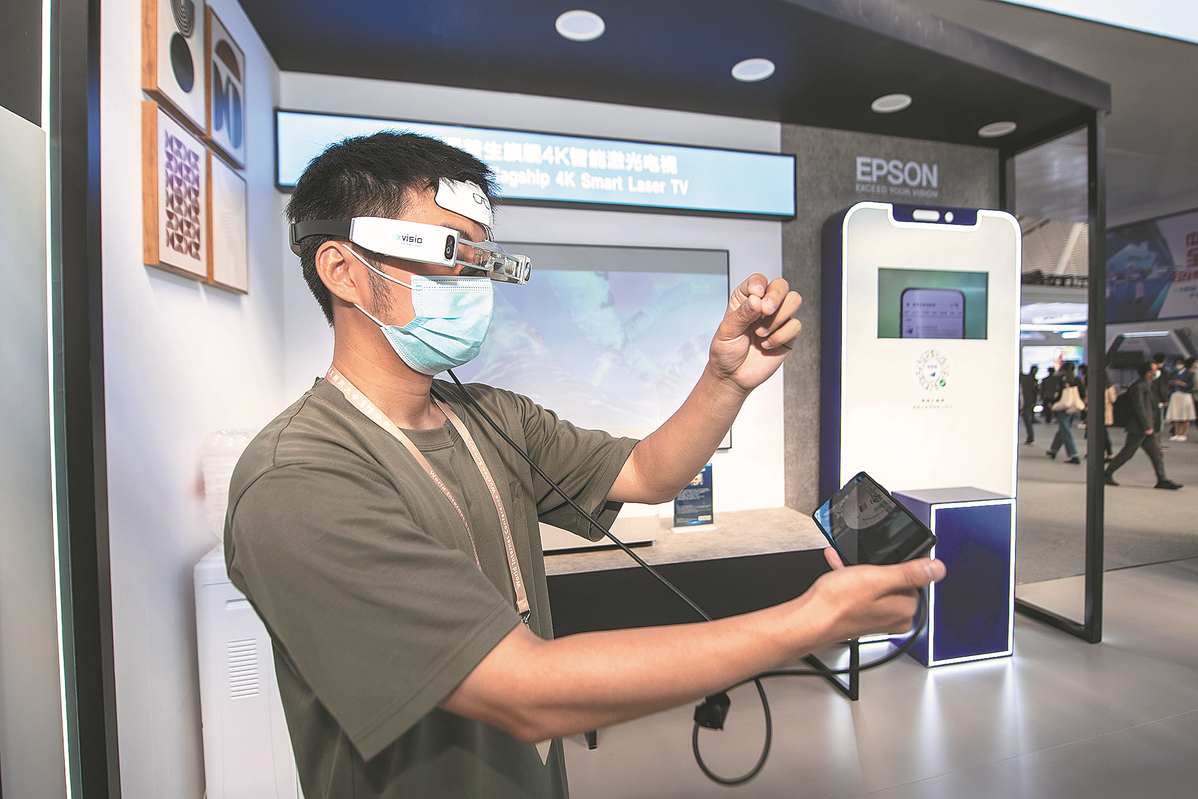 Japanese electronics maker Seiko Epson will intensify efforts to expand investments in China and launch more eco-friendly, innovative and tailor-made products that cater to the demand of Chinese consumers, in hopes of seizing emerging opportunities brought by the digital and smart transformation wave, said a senior executive of the company.
"As one of the first foreign companies to enter the Chinese market, Epson has always regarded the Chinese market as one of the most important markets across the globe," said Akihiro Fukaishi, chairman and president of Epson China.
"The Chinese market has shown strong vitality and innovative ability, and there is a constant demand from consumers and commercial segments," Fukaishi said, adding the emergence of new business models, new formats and new technologies has stimulated Epson to optimize its products, solutions and services.
For instance, the company launched its household projectors last year, which are based on the unique needs of Chinese users who are willing to watch films via mobile devices.
It has carried out cooperation with Chinese equipment manufacturers in the field of print heads in a bid to help the digital transformation of China's digital printing industry at a faster pace, Fukaishi said.
Data from global market research firm International Data Corporation showed that the cumulative sales of Epson ink tank printers in China reached more than 10 million units, topping the list in the Chinese market for 11 consecutive years.
Its projector business ranked first in China in the fiscal year of 2021, accounting for 34.2 percent of shares in the country's projector market, said market consultancy Futuresource Consulting Ltd.
The Chinese government has attached great importance to green and sustainable development in recent years, which coincides with Epson's emphasis on its "efficient, compact and precision" philosophy.
As stated in Epson's Environmental Vision 2050, the company seeks to become carbon negative and eliminate the use of exhaustible underground resources such as oil and metals by 2050.
Fukaishi said he is bullish about the prospects of China's economic growth and the company will continue to provide more green and innovative products and services for Chinese users.
He said that with the steady recovery of China's economy, Epson will invest more in products with strong demand, especially customized products for the Chinese market, such as household projectors.
Noting that China is at the global forefront of digital development, he emphasized that smart and digital transformation have been regarded as one business opportunity that Epson shouldn't neglect in China.
Epson is speeding up its localization and digitalization efforts in the world's second-largest economy by rolling out a WeChat cloud printing service, which will further satisfy the needs of Chinese users who are inclined to communicate through WeChat.
It will also expand the application of robotic solutions in the photovoltaic, lithium battery and new energy vehicle sectors. "We hope to cooperate with more outstanding Chinese and overseas partners in different fields to roll out more new products and solutions," Fukaishi added.
The optimization of the COVID-19 measures has injected strong impetus into the stable development and future growth of Epson's business in China. Fukaishi has confidence in the company's prospects, fueled by the robust recovery of domestic consumption demand.
Data from the Ministry of Commerce showed that foreign direct investment or FDI on the Chinese mainland, in terms of actual use, expanded 6 percent year-on-year to 268.44 billion yuan ($39.09 billion) in the first two months of this year.
Specifically, FDI in high-tech manufacturing surged 68.9 percent from the same period a year ago, while that in the high-tech service sector rose 23.3 percent year-on-year.
Zhang Jianping, director-general of the Beijing-based China Center for Regional Economic Cooperation, said the implementation of a new round of opening-up measures, such as the Foreign Investment Law, the shortened negative list for market entry, and pilot free trade zones, has created favorable conditions for foreign businesses to invest in China.