CNOOC completes first yuan-settled LNG trade
By Zheng Xin | chinadaily.com.cn | Updated: 2023-03-28 22:15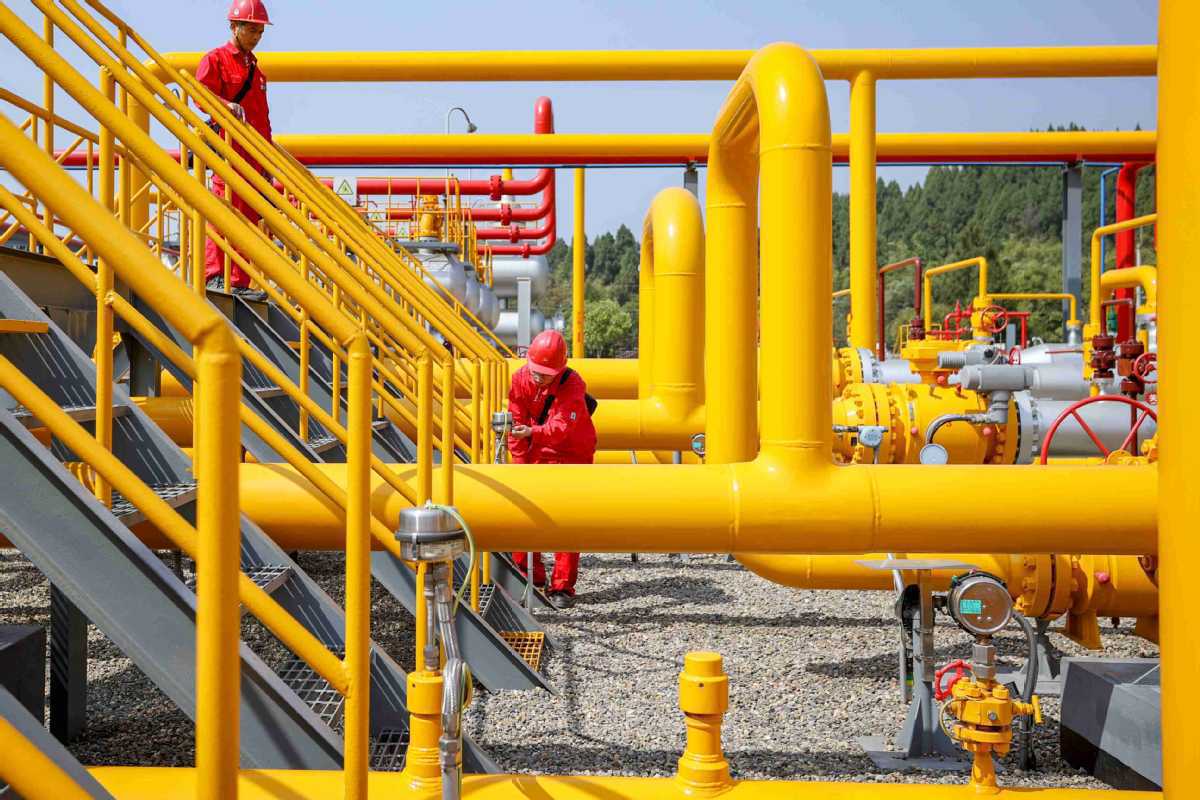 China National Offshore Oil Corporation and France's TotalEnergies have completed China's first yuan-settled liquefied natural gas trade through the Shanghai Petroleum and Natural Gas Exchange, the exchange announced on Tuesday.
Approximately 65,000 tons of LNG imported from the United Arab Emirates changed hands in the trade, showcasing a new channel for international resource traders to participate in the Chinese market.
According to Guo Xu, chairman of the exchange, the first international LNG transaction settled in yuan promotes multi-currency pricing, settlement, and cross-border payment.

As one of the major buyers in the global LNG market, China's infrastructure scale has been expanding and the number of participants in international trade is also increasing, which has put higher demands on international trade services, he said.
The exchange will actively connect with international resource traders and strengthen the financial infrastructure construction of cross-border yuan settlement business while enhancing digital trading capabilities to provide more convenient channels for domestic and international oil and gas resources, he said.
CNOOC, the largest offshore oil and gas field operator in China, is committed to innovating international resource pricing and settlement models, CNOOC deputy general manager Yu Jin said.

The promotion of international resource procurement based on yuan settlement can promote the globalization of energy trading and build a more diversified ecology, he said.
The scale of China's oil and gas imports has been growing in recent years. In 2022, China imported more than 500 million tons of crude oil and more than 100 million tons of natural gas, including 63.44 million tons of LNG, with sources becoming increasingly diversified.