Conductor welcomes the return of the sound of music
By Chen Nan | China Daily | Updated: 2023-03-29 05:59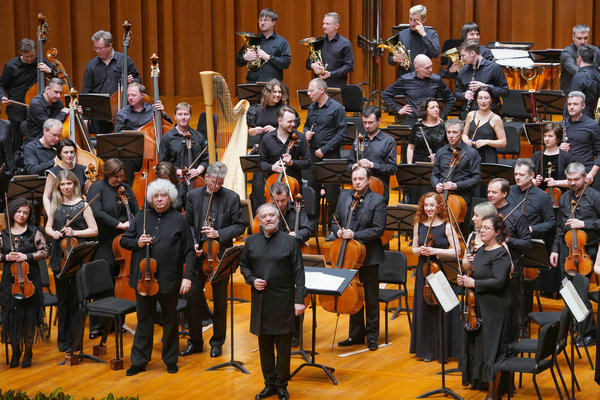 "I remember clearly that in early 2020, when I was in New York, it was announced that flights were suspended and cultural institutions were closed in America. Then after I returned to St. Petersburg, we also closed the Mariinsky Theatre and we lost many projects, both inside and outside our country," the conductor adds. "Now, I am happy to come here to meet my friends in China.
"China is making huge and very rapid progress in building new opera houses, new concert halls and new museums. There are many young talented musicians in China that I love to work with, just like working with young Russian musicians as I always do," he says.
The music pieces that Gergiev and the Mariinsky Orchestra are performing in Beijing include works by Russian composers, such as Tchaikovsky's Symphony No 6 in B minor, Op 74, Shostakovich's Symphony No 5 in D minor, Op 47, Nikolay Rimsky-Korsakov's Sheherazade and Sergey Prokofiev's three excerpts from the ballet Romeo &Juliet.
The conductor also selected music pieces by Debussy, Mendelssohn and Rossini for the concerts, hoping to offer a diversity program for the Chinese audiences.
"We not only perform Russian music but also music from composers of different countries because I believe that great music has no borders and no limits. The power of music is to tell the world that a great music piece doesn't just belong to selected nations," Gergiev says.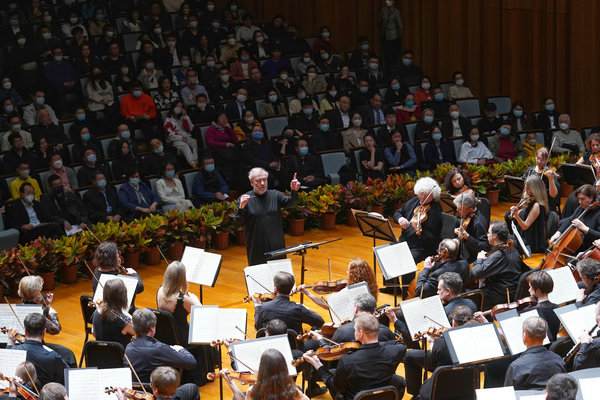 Gergiev and the Mariinsky Orchestra's concerts at the NCPA follow Chinese President Xi Jinping's three-day visit to Russia about a week ago.
"We already have very rich cultural exchange, which will become richer. The NCPA brought wonderful productions to Russian people and we came here with our productions," says Gergiev. "After the historic state visit recently, our cultural ties and cultural exchange will strengthen and grow."
In addition to his work with the Mariinsky Orchestra, Gergiev was also involved with other orchestras around the world. However, due to the Russia-Ukraine conflict, Gergiev stepped down as chief conductor of the Munich Philharmonic, a position he held since the 2015 to 2016 season. He also resigned from the Verbier Festival Orchestra from the position of music director.
"I visited about 40 to 50 countries every year over the past 30 years. Now, I become a little bit wiser. Maybe it's a little too much. I conducted less in the last three years because of reasons that are not connected to music. I conduct more and more in my country, which I am very happy about," says Gergiev, adding that in a festival coming in three weeks, he plans to go to 30 cities in Russia.
"Some of the cities are big cities and some are smaller cities. I love performing in smaller cities for people who may not have many opportunities to enjoy great concerts," he adds. "For conductors, it's not about where you go. It's about what you do."