Asia major engine of the world economic recovery
China Daily | Updated: 2023-03-29 08:22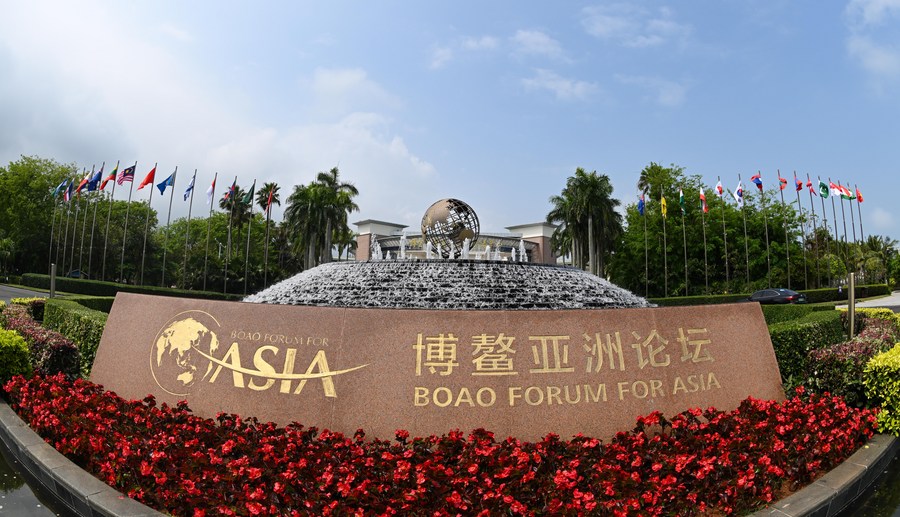 Editor's Note: The Boao Forum for Asia Annual Conference 2023 opens in Boao, Hainan province, on Tuesday, with the theme "An Uncertain World: Solidarity and Cooperation for Development amid Challenges". The four-day forum issued two reports on Tuesday, one of which is the Asian Economic Outlook and Integration Progress Annual Report 2023. The following are excerpts from the report:
Asian economies are accelerating the pace of the region's overall economic recovery in 2023. This report estimates that the weighted real GDP growth rate of Asia in 2023 will be 4.5 percent, up from 4.2 percent in 2022, making it a standout performer in view of the global economic slowdown.
In 2023, inflation pressures in Asia are expected to ease, but the factors pushing inflation up and down may coexist. The decline in commodity prices from their peak will help alleviate imported inflation pressure. But it is important to address the sustained increase in debt levels in Asian emerging markets, developing economies, and low-income countries. Developed economies such as the United States and Europe have begun an interest rate hike cycle, which has resulted in a significant outflow of short-term capital from Asia to dollar-denominated assets. This is the main factor for the multiple rounds of rising interest rate by a lot of Asian economies. The strong recovery of the Chinese economy may provide Asian economies with a cushion against external impacts.
Asia should take advantage of the regionalization of global industry chains and actively promote regional economic integration to build a tighter regional common market; capitalize on the opportunities presented by the informatization, digitization, connection, and intelligentization of the global industry chains to foster innovation in digital technology and facilitate the development and cooperation of the digital economy; and address disruptions to global industry chains to effectively secure the supply of critical primary and intermediate products.
Major Asian countries such as China, Japan, India and the Republic of Korea have all proposed timelines to achieve net zero emissions. The vast majority of Asian countries have made the green transition a key national development objective, and the green transition has become an essential part of the regional economic cooperation agenda in Asia.
At a time when the rules-based multilateral trading system is fraught with crises, the Regional Comprehensive Economic Partnership mechanism is increasingly proving to be a valuable source of institutional and openness dividends for interregional trade and investment in Asia. The active involvement of Asian economies in the formulation of rules for the digital economy is expected to further promote openness and development in the field and thus provide a new powerhouse for economic growth in Asia.