Watchdog aims to protect firms online
By Yang Zekun | China Daily | Updated: 2023-03-29 09:22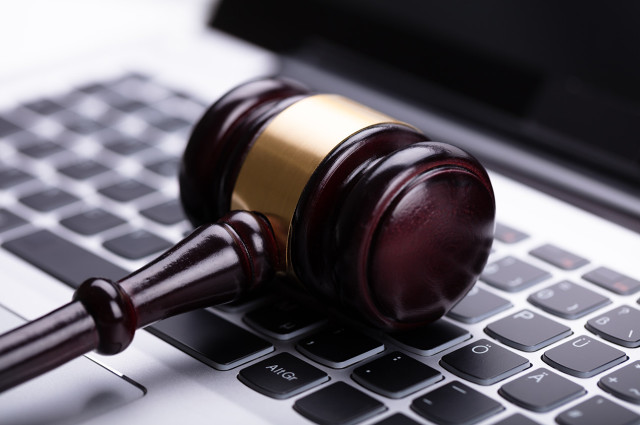 Cyberspace regulator's latest crackdown to rectify problems faced by companies
China's top cyberspace regulator announced a series of special operations targeting cyberspace governance, and pledged to protect the lawful online rights of enterprises on Tuesday.
According to the Cyberspace Administration of China, the operations mainly target nine aspects including disorder in the sector of some independent content creators, combating the manipulation of online information by ghostwriters, promoting the online environment for business, and rectifying the problems of negative guidance in shortvideo content.
The authorities will make use of the operations to rectify prominent problems in cyberspace that are strongly reported by the public and place equal emphasis on the severe crackdown on illegal activities. They will protect people's lawful rights and interests, so as to better improve the sense of gain and satisfaction of netizens, Niu Yibing, deputy director of the CAC, said at a news conference in Beijing.
Short videos are a new form of information dissemination and have been an important carrier for netizens to obtain information, services, interaction and cultural entertainment. However, with some content, it is difficult to distinguish between what is true and what is false, and some platforms lack effective management of their content, causing the spread of unhealthy information and misleading the public, said Niu.
"We will comprehensively clean up ill-directed and misleading short videos produced by falsifying scenes, compiling details and fabricating experiences," he said.
In 2022, the CAC launched 13 special operations to target prominent online problems and achieved good results, including sorting out over 54.3 million pieces of illegal and negative information, handling over 6.8 million accounts and shutting down about 7,300 websites, effectively protecting the legitimate rights and interests of internet users.
Optimizing the online environment for business is one key aspect of this year's operations. According to the CAC, the infringement on enterprises and entrepreneurs via false information appears from time to time on the internet, which has damaged the brand image of enterprises, infringed on the legitimate rights and interests of entrepreneurs and even affected the normal production and operation of enterprises.
Shen Yue, director of the CAC's illegal and negative information reporting center, said that the central government has paid great attention to this issue, and the business community has reacted strongly to the false information.
To protect the lawful rights and interests of enterprises, the CAC's operation this year will focus on the protection of the legitimate rights and interests of enterprises and entrepreneurs online and addressing cyber chaos caused by fabricating and spreading false information, said Shen.
Infringements such as breach of privacy, slander and insults, hyping negative news, fabricating criminal facts, and illegal use of names and portraits of entrepreneurs will be promptly cracked down on.
Online activities that damage the image and reputation of enterprises and entrepreneurs or seek illegal profits from them will be severely combatted, she said.