China to see mild CPI growth for March
By Ma Qing | chinadaily.com.cn | Updated: 2023-03-29 16:42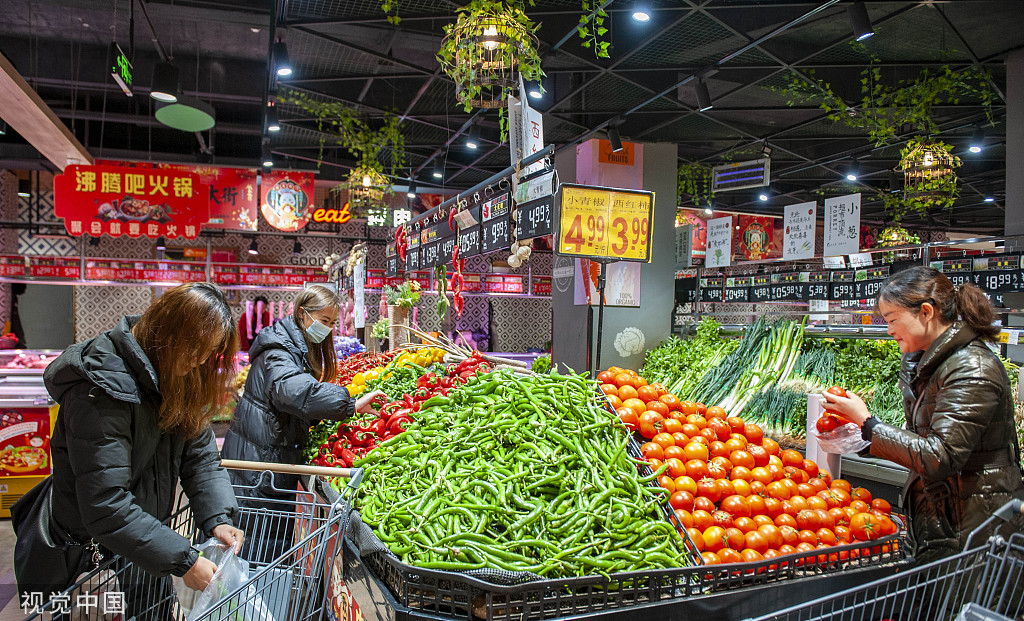 Experts believe China's current inflation is relatively moderate, with the consumer price index in March expected to be around 0.8 percent, Securities Daily reported on Wednesday.
This was mainly due to lower food prices, as domestic pork prices remained low. The increase in the producer price index was also limited by low international oil prices.
China's CPI is expected to rise by 0.9 percent year-on-year in March, said Ming Ming, chief economist at CITIC Securities.
The primary cause for the lower increase is pork prices are still trading in a downward range and breaking new lows for the year. Prices for other foods, such as vegetables and beef, are also going down, with only fruit prices picking up.
The price increase of non-food items is relatively limited, as the Spring Festival had already passed.
CPI rises are expected to continue to be moderate in March, rising 0.8 percent year-on-year, as prices for pork, vegetables and crude oil drop, said Zhou Maohua, a macroeconomic analyst at China Everbright Bank.
Specifically, pork prices continue to fall in March as consumer demands for pork decline seasonally after Spring Festival and the supply typically grows during the month.
Vegetable prices dropped overall, in line with previous years, as the supply of vegetables on the market increased due to warmer temperatures.
Crude oil prices declined as the warm winter and banking crisis in Europe and the US raised concerns about the outlook for crude oil demand, Zhou added.
Prices for commodities and services increased slightly in March as consumer spending continued to rebound from the pandemic, said Feng Lin, a researcher with Golden Credit Rating.
Core CPI excluding food and energy in March is expected to keep at a low rate of around 1.0 percent year-on-year, Feng said.
Despite a slight year-on-year rise in CPI in the coming period due to the recovery in consumption, CPI growth is unlikely to breach the 3 percent control target this year, as monetary policy remains sound and domestic goods and services are in adequate supply, Feng added.