Li: Economy enjoys solid foundations
By CAO DESHENG in Boao, Hainan | chinadaily.com.cn | Updated: 2023-03-30 00:14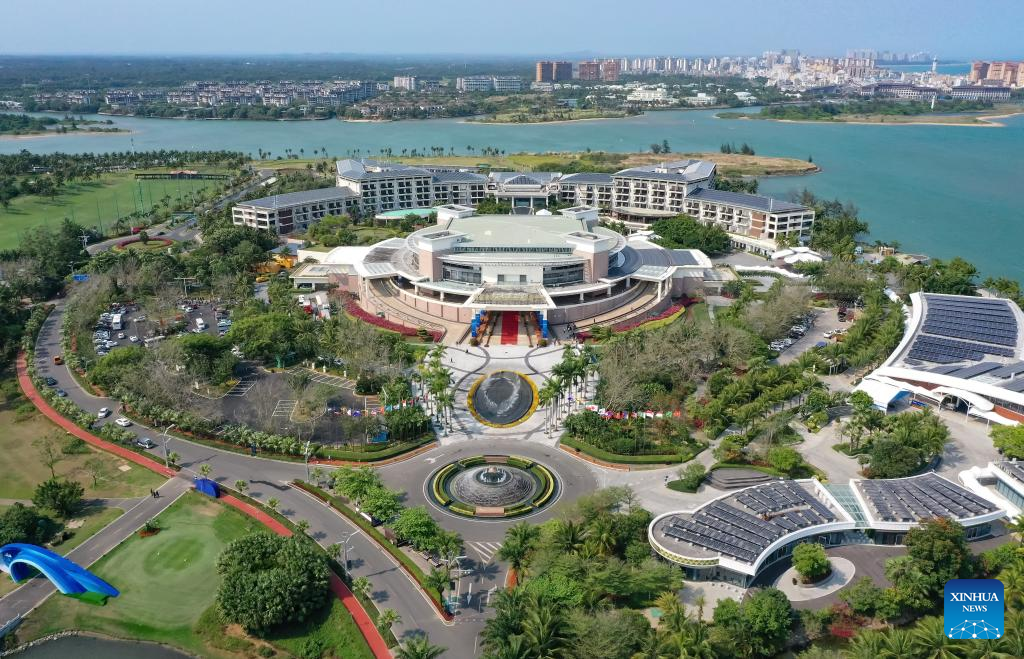 Premier Li Qiang expressed his optimism on Wednesday about China's economy and called on the international community to uphold multilateralism and maintain the security and stability of global industrial and supply chains.
Li made the remarks during a meeting with Kristalina Georgieva, managing director of the International Monetary Fund, in Boao, Hai­nan province. The IMF chief is in China to attend the Boao Forum for Asia Annual Conference 2023.
Li said that since the start of this year, the Chinese economy has stabilized and maintained the momentum of its recovery.
Noting that China's economy enjoys solid foundations, broad prospects and a promising future, the premier said the nation will strengthen macro-policy coordination, strive to unleash potential for consumption and investment, unswervingly expand opening-up, and prevent and defuse risks in a proper manner.
"We have the confidence and capability to meet the goals and fulfill the tasks set out for this year's growth," he said.
The premier underlined the need to uphold multilateralism, and called on the international community to safeguard the security and stability of global industrial and supply chains.
China will continue to deepen cooperation with the IMF and advance the development of global governance in a fairer and more equitable direction, he added.
Georgieva said that China is expected to account for more than one-third of global economic growth this year.
The IMF appreciates China's upholding of multilateralism and its important contributions to preventing debt crises in developing countries, she said, adding that the IMF is ready to further deepen its cooperation with China.
In a separate meeting in Boao on Wednesday with Cote d'Ivoire Prime Minister Patrick Achi, Li hailed the rapid development of bilateral ties in an all-around way in recent years, and said that China is willing to join with the African country on the path toward development and revitalization.
China appreciated Cote d'Ivoire's support for the Belt and Road Initiative, the Global Development Initiative and the Global Security Initiative, and its firm position in upholding the one-China principle, Li said.
The nation is willing to strengthen synergy with Cote d'Ivoire in development plans and will continue to encourage Chinese enterprises to increase investment in the African country, he added.
Achi congratulated China on its victory in the fight against COVID-19, and thanked China for its support for his country in combating the pandemic and in infrastructure construction.
Cote d'Ivoire abides by the one-China principle and is willing to actively participate in the joint building of the Belt and Road, he said.