Deadly fire highlights immigration woes
By MAY ZHOU in Houston | CHINA DAILY | Updated: 2023-03-30 07:35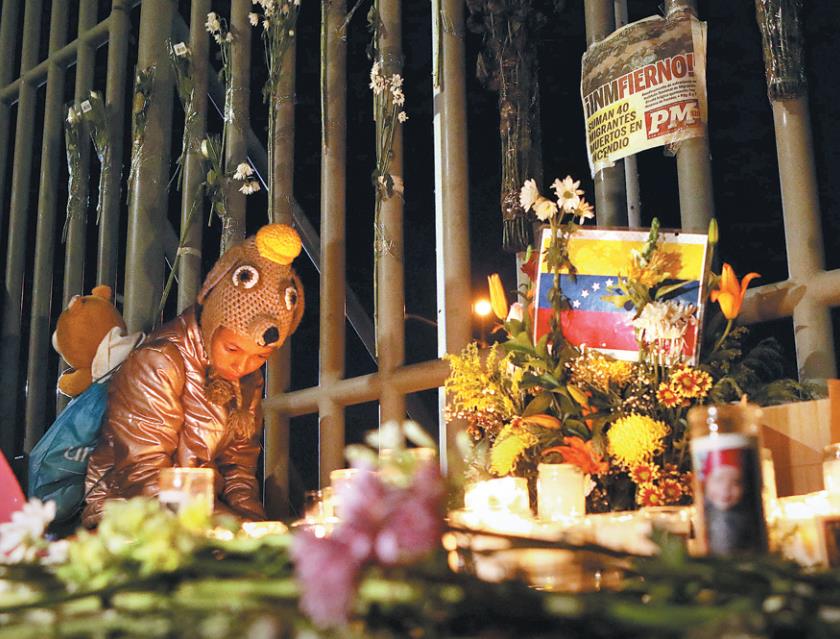 The fire that killed nearly 40 people at an immigration detention center in Mexico near the United States happened as the Latin American country faces pressure from a US policy to return those who enter the US illegally to Mexico.
Mexico has expanded its network of dozens of detention centers while working closely with the US to limit the movement of asylum-seekers through its territory to the US border, including Ciudad Juarez, where authorities said migrants set mattresses on fire in the detention center late on Monday after learning they would be deported.
The 38 dead and 28 injured included people from Guatemala, Honduras, Venezuela, El Salvador, Colombia and Ecuador, Mexican authorities said.
United Nations Secretary-General Antonio Guterres called for a "thorough investigation" into the fire.
About 200,000 people try to cross the border from Mexico into the US each month. The administrations of Donald Trump and Joe Biden have increasingly and heavily relied on Mexico to curb the flow of migrants, The Associated Press reported.
In January, the Biden administration pushed out a new policy to deal with the massive number of illegal border crossings. It allows up to 30,000 individuals per month to come to the US provided that they have an eligible sponsor, pass background checks and arrive by plane.
Those who cross into the US illegally will be ineligible for the parole process and will be subject to expulsion to Mexico, and Mexico has agreed to accept returns of 30,000 individuals per month for those who fail to use these new pathways.
Ciudad Juarez, which neighbors El Paso city in Texas, is one of the border towns where many undocumented migrants seeking refuge in the US remain stranded.
Fed up with waiting at the border, migrants attempted to storm an international bridge on March 13, but were blocked by US agents.
A February report by the Robert Strauss Center for International Security and Law at the University of Texas at Austin said asylum-seekers face unstable living conditions and security risks in Mexican border cities.
"Many shelters are full, and along the border, a number of individuals are renting rooms, staying in hotels, or sleeping on the street," the report said. It also said that in Matamoros, a Mexican city bordering Texas and close to the Gulf of Mexico, a tent camp has sprung up with thousands of occupants living along the Rio Grande, which serves as a natural water border between the US and Mexico.
Agencies contributed to this story.
mayzhou@chinadailyusa.com