Western media's ignoring Nanjing Massacre once again exposed in Ma's trip
By Zhang Zhouxiang | chinadaily.com.cn | Updated: 2023-03-30 17:47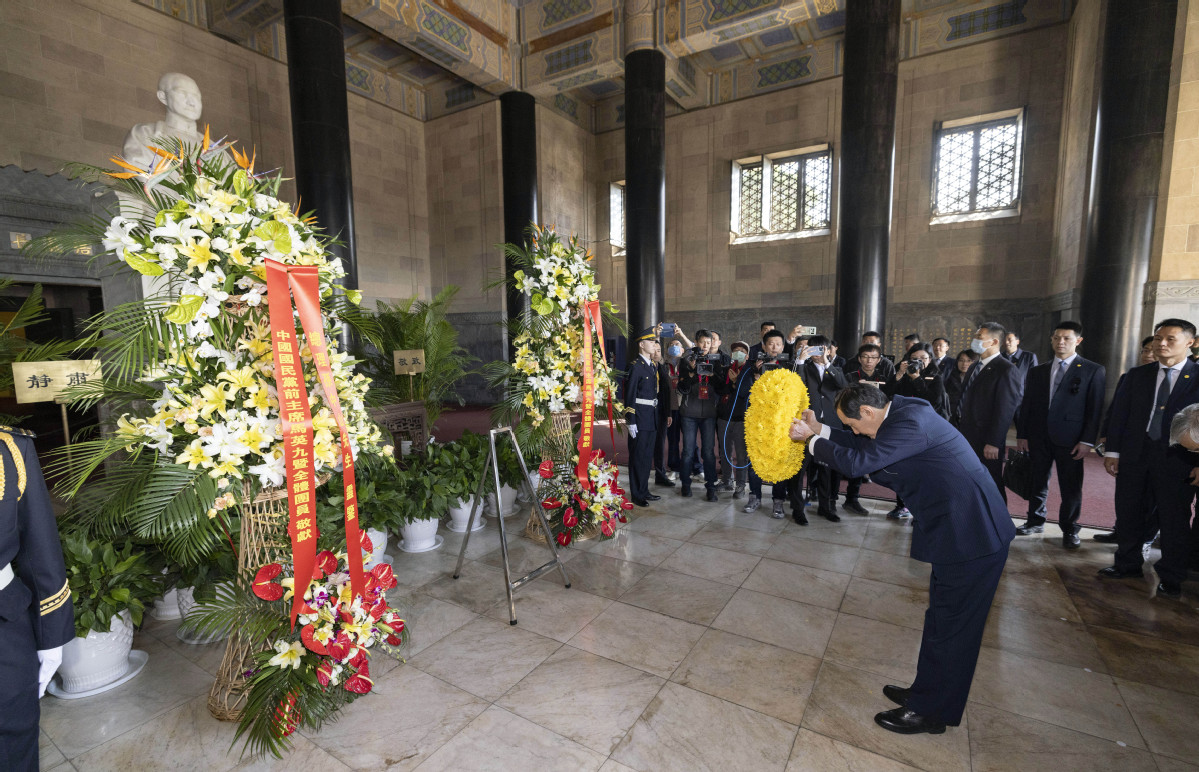 Former Taiwan leader Ma Ying-jeou is continuing his trip on the Chinese mainland, attracting wide attention from media outlets both domestic and abroad.
Yet there is one stop of his trip almost ignored by Western media and that's his visit to the Memorial Hall of the Victims in Nanjing Massacre by Japanese Invaders. If one searches "Ma Ying-jeou" and "Nanjing Massacre" on Google, one would find that the first page is full of English reports from Chinese media outlets, with very few, one or two, reports from Western media about the issue.
It's not about Ma. Input Ma's name, trip and the mainland to the same Google and the first several pages are filled with links from CNN, NYT, and WSJ. They just ignored the Nanjing Massacre part, which has long been a tradition of the West.
As its name shows, Chinese-American writer Iris Ching's book The Rape of Nanking: The Forgotten Holocaust of World War II tells how a massacre alone that took 300,000 lives is forgotten in the West. When the Holocaust appeared in almost every history textbook of primary and secondary schools in Europe and America that it has become a specific term referring to the one on Jews only, the Nanjing Massacre is hardly heard among the West. When an antique shop owner in the US made public a group of old photos recording the Nanjing Massacre in September 2022, a hottest comment on Twitter is that "I feel ashamed to say this... But this is actually the first time I've ever learned about this. I never learned about it in school."
The Cold War that followed WWII and the mentality that has been deeply rooted in certain Western nations ever since are the main cause. Occupied by the US alone, Japan soon became its ally in East Asia and a useful lackey to contain China as an ideological rival to the US. On almost all major media outlets, they avoid mentioning anything bad for Japan, including its historical atrocities.
In the West, history is distorted to serve politics.
But that's not what should be done. The massacre of 300,000 lives is one of the most vicious crimes in human history and one should not forget them only because the victims are Chinese while the criminals are Japanese. Time to remember that atrocity as it is and let the world know what happened.