Free movement deemed essential to trade
By Otiato Opali in Nairobi, Kenya | chinadaily.com.cn | Updated: 2023-03-30 22:47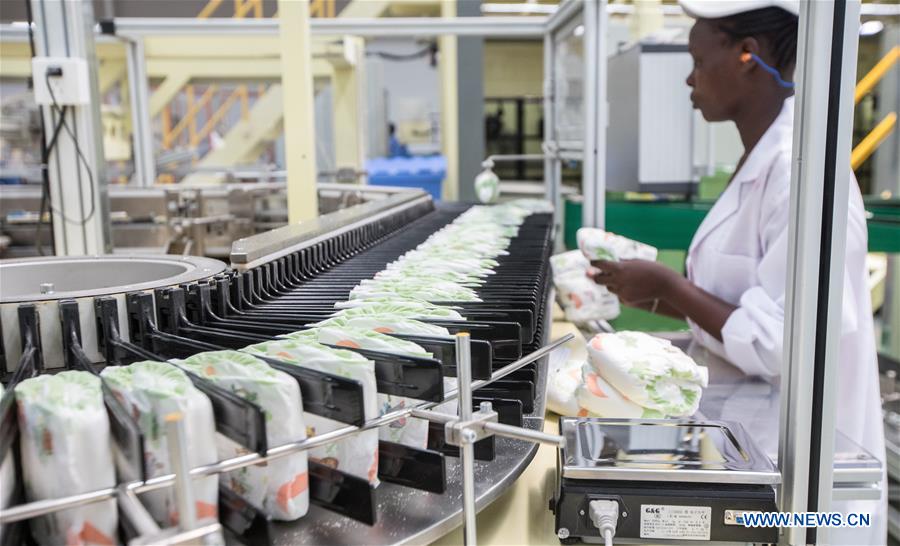 African countries have been called upon to promote the free movement of people across their borders to boost intra-African trade, especially at this critical moment in the implementation of the Africa Continental Free Trade Area.
While concluding a two-day review of a report by the African Union Commission on Wednesday in Kenya's capital Nairobi, experts asked African countries to ratify the Free Movement of Persons Protocol adopted by AU member states in 2018.
While giving his comments on the AU's Policy Report, titled "The Free Movement of Persons for Trade: Towards an Accelerated Ratification of the AU Free Movement of Persons Protocol in Support of the implementation of the AfCFTA", Stephen Karingi, a director at the UN Economic Commission for Africa, said the slow ratification of the protocol can be attributed to a lack of appreciation of the benefits of free movement of persons, lack of awareness of the protocol and lack of political will.
"While some of the concerns around ratifying the protocol are valid, policymakers and African citizens should be made aware of the support available to address some of the technical concerns raised," Karingi said.
According to the AU, the protocol has so far been signed by 54 of the 55 AU member states. Forty-four countries have deposited their instrument of ratification, but only four have ratified the protocol on the movement of people.
The Africa Visa Openness Report 2022, released by the African Union in December, revealed the fear among leaders is implementation of the protocol would trigger political instability.
"Several of Africa's richer countries appear to be concerned once the protocol comes into force, they will experience a sudden influx of low-skilled economic migrants from poorer countries," the AU report stated.
But while speaking in Nairobi, Emily Mburu-Ndoria, a director at the AfCFTA secretariat, asserted the free movement of persons was a key vehicle in driving the successful implementation of the AfCFTA because businesspeople can move across the continent, thereby boosting economic growth.
"Trade and mobility on the African continent are intertwined and the greater conditions for the mobility of workers have the potential to lower unemployment rates, promote integration and Pan-Africanism," Mburu-Ndoria said.
While addressing some African member states' concerns over an influx of migrants causing local workers and service providers in destination countries losing jobs, Mburu-Ndoria said the gains and benefits from the AfCFTA trade outweigh these worries. She also recommended a balanced approach in dealing with sensitivity of mobility relating to security, health and the environment.