Burgeoning Xiong'an gets new license
By Zhang Yu in Shijiazhuang | China Daily | Updated: 2023-03-31 10:57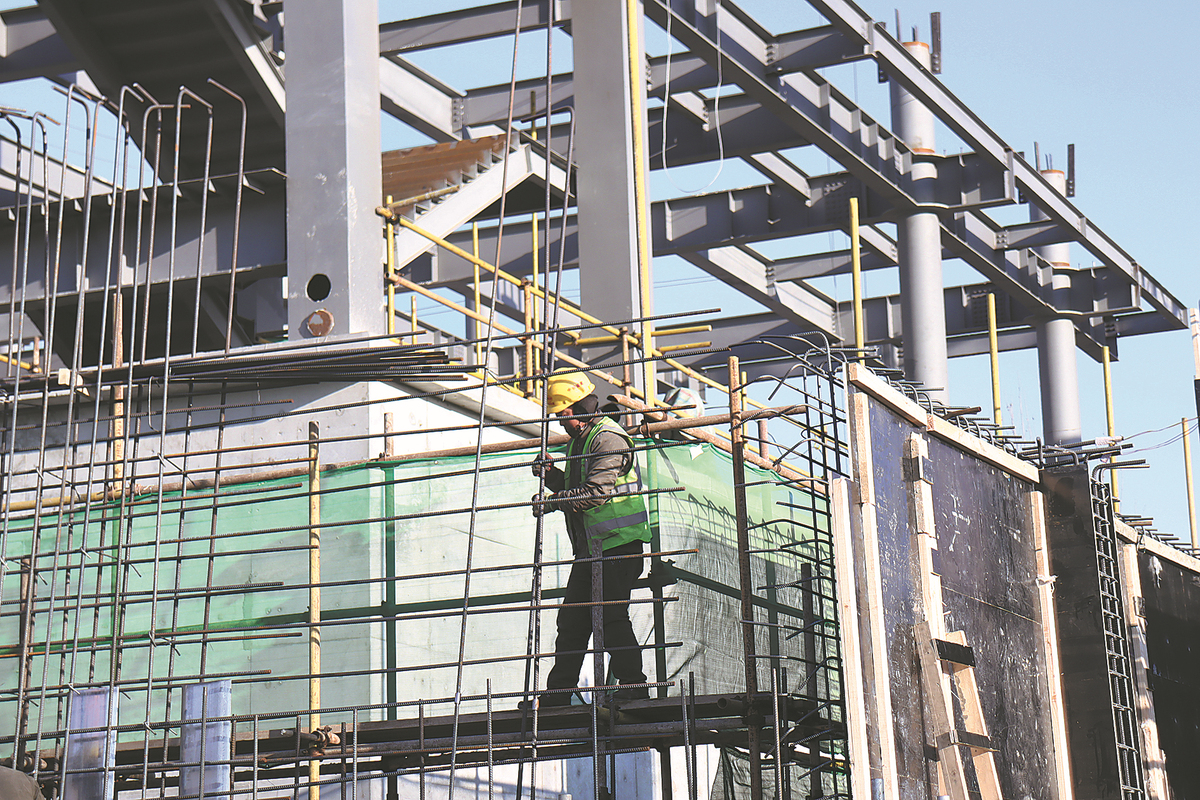 Construction work on small towns, villages with special features underway
Six years after the plans to establish Xiong'an were announced, the new area in Hebei province now has its own vehicle number plates.
Starting with the letter X, the first letter in Xiong'an, the new plate was approved by the Ministry of Public Security, according to a report by State broadcaster China Central Television.
A driver named Ma Bo received the first plate number starting with X on Thursday in the area, the report said.
China announced plans to establish the new area in 2017, which is located about 100 kilometers southwest of Beijing. It is designed to be a new economic zone and a key development hub in the Beijing-Tianjin-Hebei region, playing a leading role in facilitating the non-capital functions transferred from Beijing.
In the past six years, more than 510 billion yuan ($74 billion) has been invested in 240 key projects in the area, data from the government showed.
Construction on the Rongdong Section, the first area in Xiong'an, has been basically completed, while the major infrastructure in the Startup Section has basically finished, according to the area's administrative committee.
Among several projects is a building complex being constructed by China Railway Construction Hebei Xiong'an Urban Development Co.
Located on the southwest side of Xiong'an Railway Station, the project includes office buildings, hotels, apartments and residential buildings. When completed next year, it will receive relocated enterprises from Beijing.
"It's been a good start transferring non-capital functions to the area, supported by a series of preferential policies, which give us great confidence in our development prospects," said Wang Chunlei, general manager of the development company.
Construction in Xiong'an has also begun for some small towns with special features and beautiful villages, with a goal of integrating urban and rural development.
State-owned enterprises have set up more than 140 institutions in the area, according to the area's administrative committee.
Four universities from Beijing — China University of Geosciences, Beijing Jiaotong University, the University of Science and Technology Beijing and Beijing Forestry University — are the first universities that will set up campuses in Xiong'an, according to Hebei Daily.
"We should use reforming ways and innovative measures to create a strong atmosphere conducive to collaborative innovation at colleges and universities," Ni Yuefeng, secretary of the Hebei Provincial Committee of the Communist Party of China, was quoted as saying by Hebei Daily.
Ni presided over a symposium in Xiong'an on Monday about collaborative innovation among universities.
He called for increased policy support in the fields of finance and taxation, human resources and land application to promote the coordinated development of the economy, modern finance and human resources, and foster a desirable ecosystem of innovation and entrepreneurship.