9 US soldiers killed as 2 helicopters collide
By AI HEPING | chinadaily.com.cn | Updated: 2023-03-31 11:13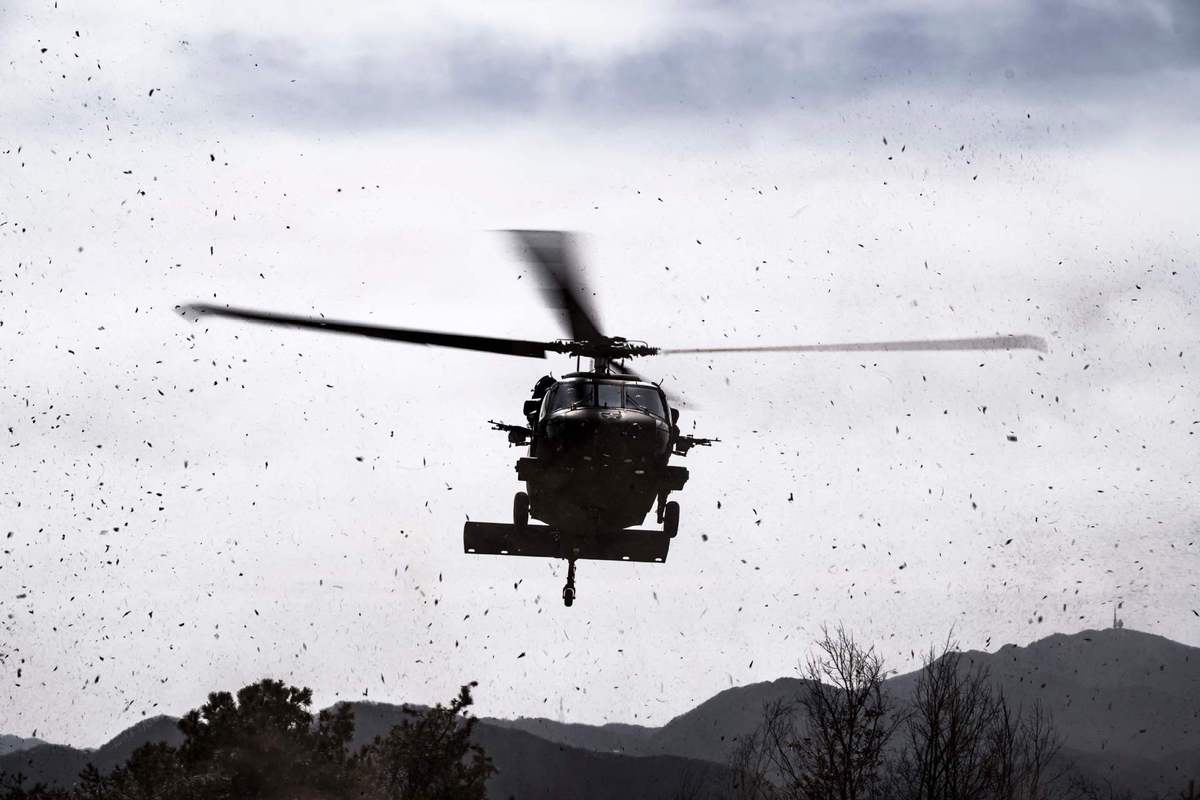 Nine soldiers were killed when two US Army Black Hawk helicopters collided during a night training mission near an Army base along the Kentucky-Tennessee border Wednesday, the Army said Thursday.
The two HH-60 Black Hawk assault helicopters crashed into each other at about 10 pm during a routine training mission in Trigg County, Kentucky, said Nondice Thurman, a spokeswoman at the Army base, Fort Campbell, in a statement. She said that the crash was under investigation.
The helicopters were from the 101st Airborne Division, which is based at Fort Campbell and is the Army's only air assault division. It was one of the military's deadliest training accidents in recent years.
Crew members were using night-vision goggles when the aircraft crashed in a field in an open field across from a residential area, and no additional casualties or injuries were reported, Army officials said.
The weather in the Fort Campbell area, which straddles the border between Kentucky and Tennessee, was clear with calm winds on Wednesday night, according to the National Weather Service.
The Black Hawks that crashed were two of four helicopters taking part in the training exercise, according to 101st Airborne Division spokesman Staff Sergeant Joshua Tverberg. One helicopter had stopped to refuel, and another was ahead of the two that went down.
Army Brigadier General John Lubas, the 101st Airborne Division's deputy commanding officer for operations, said during a news conference at Fort Campbell on Thursday that the Army didn't yet know what caused the collision, and that there were no radio signals calling for help before it occurred.
He said an aircraft safety investigations team from Fort Rucker in Alabama would arrive at the scene to review data from onboard computers, which he said were similar to the black boxes in commercial aircraft.
Lubas said there were four soldiers on one helicopter and five on the other. He declined to provide details about any of the soldiers until their families had been notified.
"This is a truly tragic loss for our families, our division and Fort Campbell," he said.
Fort Campbell is one of the largest military bases in the United States. Two US soldiers were killed in a helicopter crash during training there in 2018.
US Defense Secretary Lloyd Austin said he was working with the Army to make sure the families receive the care they need.
"My heart goes out to the families of these servicemembers and to the members of the 101st Airborne Division who bravely and proudly serve our country each and every day," Austin said in a statement.
Army Secretary Christine Wormuth addressed the Senate Armed Services Committee, where lawmakers expressed their condolences, and said it was a difficult moment for the US military's biggest service branch.
"Thank you for your comments and thoughts and prayers for the families of our soldiers who were killed in the crash. Our hearts go out to them," Wormuth told the committee. "It's a heavy day for the Army."
The crash happened less than two months after two Tennessee National Guardsmen were killed when their UH-60 Black Hawk crashed during a training flight in Alabama.
The Army has averaged five deaths per year in on-duty aviation accidents since fiscal year 2018, according to the US Army Combat Readiness Center.