Huawei will focus on creating new growth drivers
By Ma Si | chinadaily.com.cn | Updated: 2023-03-31 17:29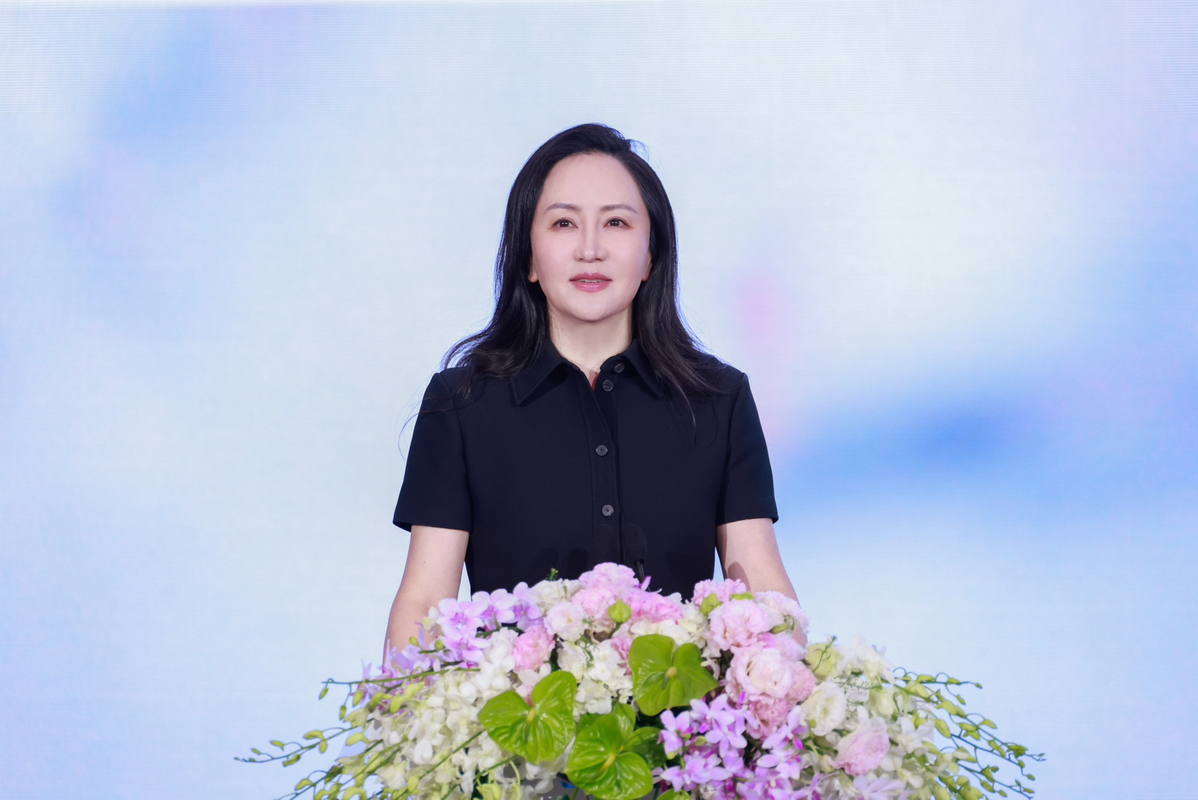 Huawei Technologies Co said on Friday that it posted 35.6 billion yuan ($5.1 billion) in net profit during 2022, and it will focus on creating growth opportunities in the next few years, as the Chinese tech company adjusts its strategies in a business-as-usual approach amid the prolonged US government restrictions.
The company posted 642.3 billion yuan in revenue in 2022, marking a 0.9 percent year-on-year rise. Specifically, the revenue from Huawei's carrier, enterprise and consumer businesses was 284 billion yuan, 133.2 billion yuan, and 214.5 billion yuan, respectively.
Xu Zhijun, rotating chairman of Huawei, said at the company's annual report press conference that: "In 2022, a challenging external environment and non-market factors continued to take a toll on Huawei's operations."
Meng Wanzhou, chief financial officer of Huawei, said: "Despite substantial pressure in 2022, our overall business results were in line with forecast. At the end of 2022, our liability ratio was 58.9 percent and our net cash balance was 176.3 billion yuan. In addition, our balance of total assets reached one trillion yuan, largely composed of current assets such as cash, short-term investments, and operating assets."
"Our financial position remains solid, with strong resilience and flexibility. In 2022, our total R&D spending was 161.5 billion yuan, representing 25.1 percent of our total revenue, among the highest in Huawei's history. In times of pressure, we press on, with confidence," Meng said.
"2023 will be crucial to Huawei's sustainable survival and development," Xu said.
"Plum blossoms tend to grow sweeter from a harsh winter's freeze. Today, Huawei is like a plum blossom. While it's true that we have considerable pressure ahead of us, we have what it takes to come out the other end, with opportunities to grow, a resilient business portfolio, a unique competitive edge, the enduring trust of our customers and partners, and the courage to invest heavily in research and development," Xu said.