Senior Chinese diplomat meets former Japanese PM
Xinhua | Updated: 2023-04-01 09:51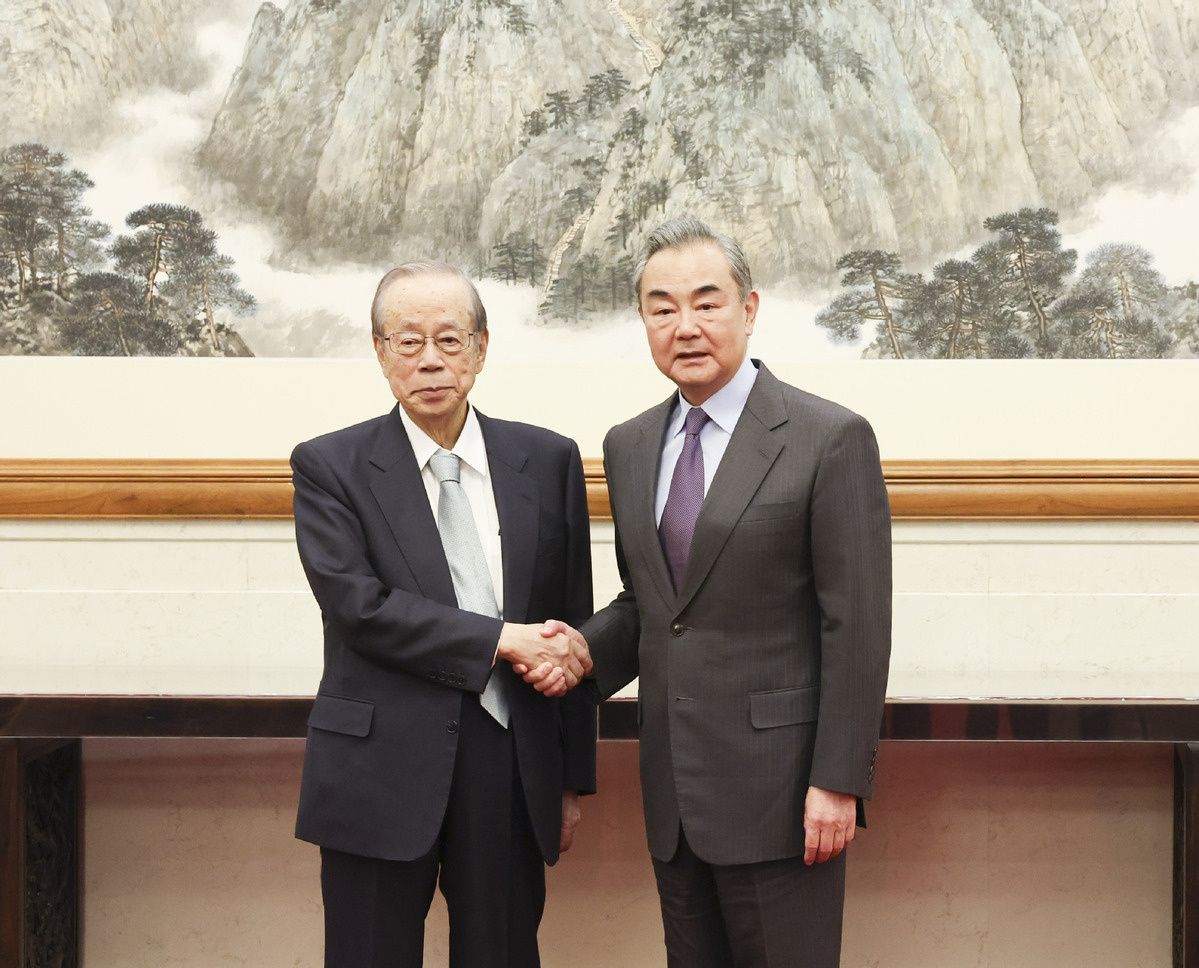 BEIJING - Wang Yi, director of the Office of the Foreign Affairs Commission of the Communist Party of China Central Committee, met with Yasuo Fukuda, former Japanese prime minister and former chairman of the Boao Forum for Asia, in Beijing on Friday.
Wang said China has reasons to be concerned about the possible regression of Japan's policy toward China and to question whether Japan will continue to adhere to the direction of peaceful development.
China hopes Japan will return to the original aspiration of the four political documents between the two countries, remove interference from all sides, and create conditions for the healthy development of China-Japan relations and the resumption of post-pandemic exchanges in all fields, he said.
Wang lauded Fukuda's contribution to China-Japan friendship over the years and hoped that more Japanese people from all walks of life will play a positive role in improving China-Japan ties.
Hailing China's efforts to peacefully resolve regional disputes, Fukuda said China has actively promoted economic globalization and achieved fruitful results in external exchanges and cooperation, injecting confidence and certainty into this world of change and disorder.
Fukuda said he hopes that the two countries will maintain high-level exchanges, strengthen people-to-people exchanges, enhance mutual understanding, eliminate misunderstanding and misjudgment, and work together for peace and development in Asia.