Celebration of a career devoted to the stage
By Chen Nan | China Daily | Updated: 2023-04-01 11:29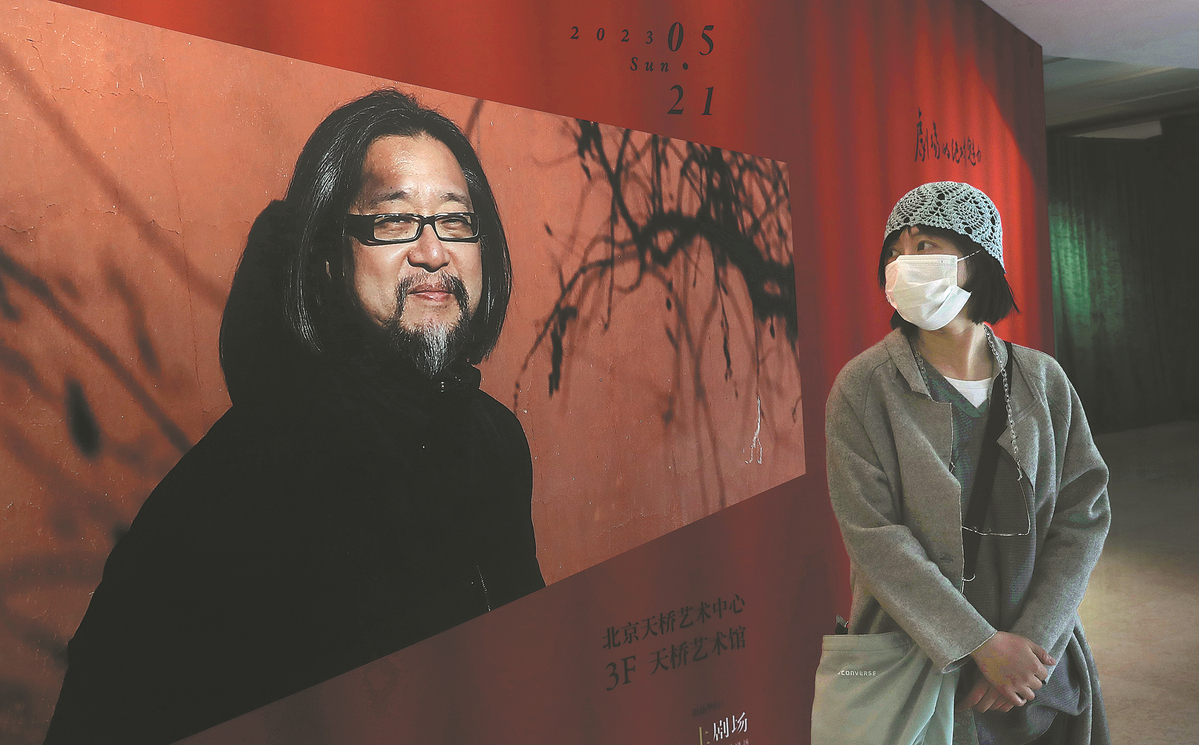 An exhibition, My Life, which highlights renowned director and playwright Stan Lai Sheng-chuan's theatrical works and life in theater, kicked off at Tianqiao Performing Arts Center in Beijing on March 21 and will run to May 21.
Following Lai's decades-long career, the exhibition gathers his handwritten scripts, notes, old photos of him and his theater members during the 1980s, and photos of his theatrical productions, such as Secret Love in Peach Blossom Land, The Village and One One Zero Eight.
The US-born and Taiwan-based director and playwright, 68, studied dramatic art at the University of California, Berkeley, where he received his PhD in 1983. That year, he returned to Taiwan and a year later, he directed his first play, We All Grew Up This Way, as well as co-founding a theater called Performance Workshop.
The director and playwright has unveiled about 50 theatrical productions so far.
In 2013, he co-founded the Wuzhen Theatre Festival and in 2015, created Theatre Above, a 700-seat venue in Shanghai dedicated to the performance of his works.
The exhibition features one of Lai's most famous and best-selling plays — Secret Love in Peach Blossom Land, which premiered in 1986 and is still being performed worldwide. In the exhibition, two iconic stage sets from the play are displayed: a large swing and a pink-flowered peach tree.