Innovative ideas to make life easier are really child's play
By Xing Wen | China Daily | Updated: 2023-04-01 11:37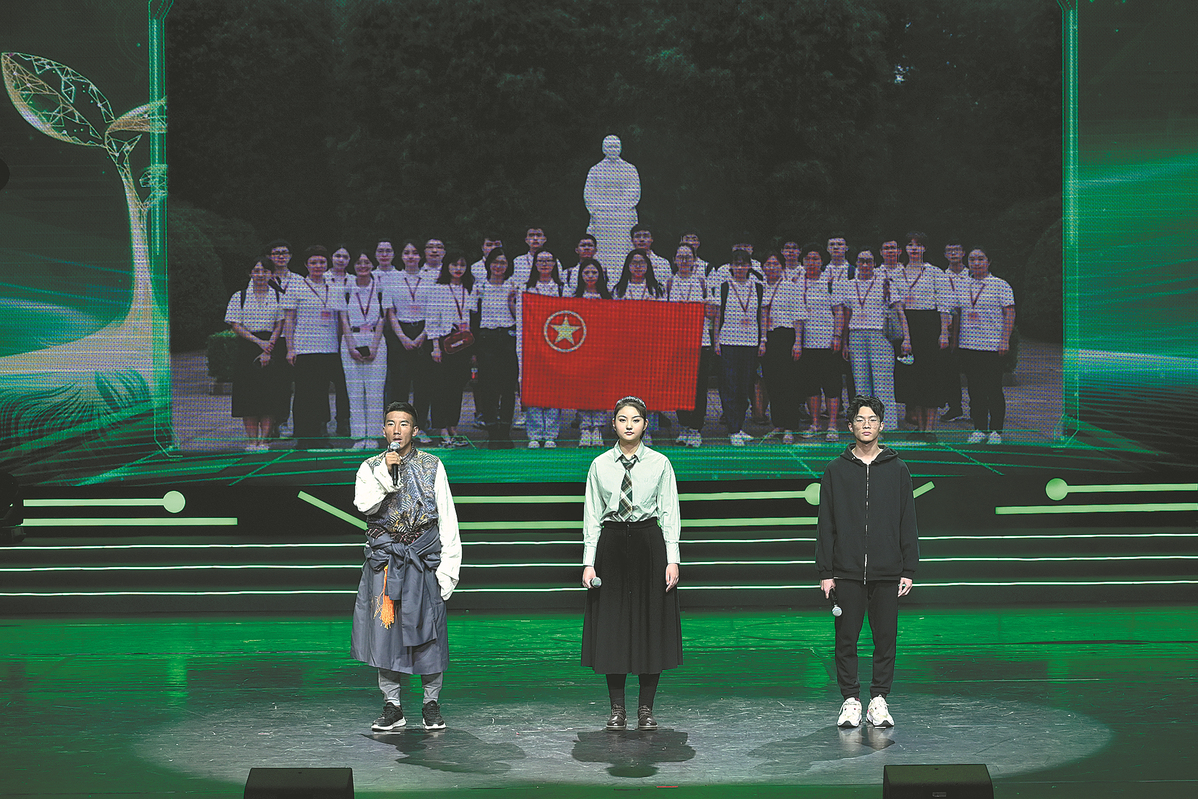 From chairs that discourage leg-crossing to hospital beds that automatically change sheets and display patient information, and from sorting boxes that quickly separate utensils to auto-tuning devices for the guzheng (a traditional Chinese stringed musical instrument), ingenious ideas that make daily life easier have become a reality thanks to a group of young innovators.
The Soong Ching Ling Award for Children's Invention, given by the China Soong Ching Ling Foundation, encourages children to use their imaginations and scientific knowledge to solve practical problems and improve people's lives.
Yin Meiying, a primary school student and the inventor of the aforementioned hospital bed, says participating in the Soong Ching Ling Award for Children's Invention competition has given her an opportunity to exchange ideas and learn from others.
"Through this experience, I have had the chance to discover a multitude of impressive technological inventions that have expanded my knowledge and opened my eyes to new possibilities. It has also shown me where I need to improve my own skills and abilities," she says.
Wu Weiren, a scholar at the Chinese Academy of Engineering, says such events provide a gateway for children to delve into the realm of science and unleash their imaginations.
"I believe it is essential for young people to embrace their scientific dreams, cultivate a scientific mindset, and fearlessly explore new ideas. By doing so, they can become valuable assets to their communities and to society as a whole," he says.