ASEAN makes big push to use local currencies
By PRIME SARMIENTO in Hong Kong | China Daily Global | Updated: 2023-04-03 09:24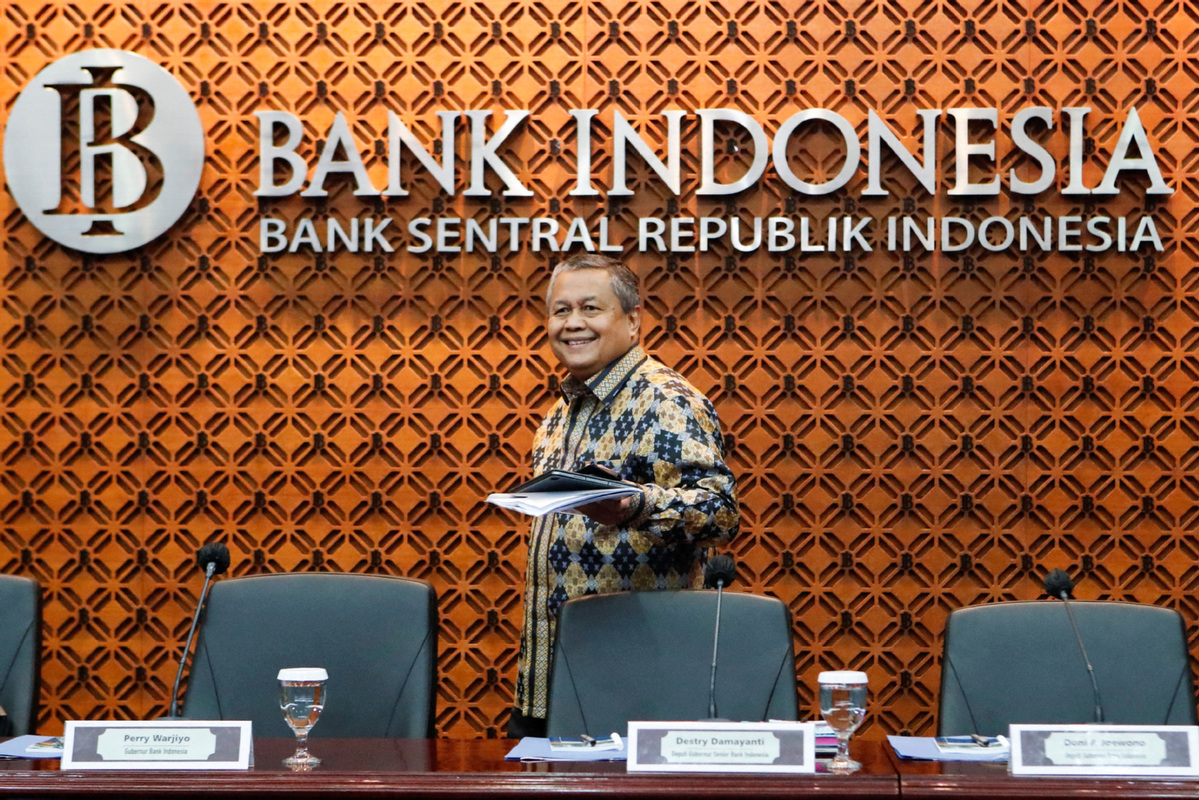 Reduced dependence on US dollar seen as increasing economic resilience
The decision by Southeast Asian countries to use local currencies in intraregional trade will help reduce external risks because it will lessen dependence on international currencies such as the US dollar, experts say.
Members of the Association of Southeast Asian Nations will be creating a task force that will design the transition that will help ASEAN economies gradually shift from using international currencies to local currencies in financial transactions, said the Governor of the Indonesian Central Bank, Perry Warjiyo.
"With the use of local currencies in the transactions across the region we will be able to strengthen our resilience in supporting regional cross-border trade and investment, which now are still relying on major international currencies," Xinhua News Agency quoted Warjiyo as saying.
He made the announcement at the end of the ninth ASEAN Finance Ministers and Central Bank Governors Meeting on Friday. Indonesia, this year's rotating ASEAN chairperson, hosted the meeting on the resort island of Bali.
V. Bruce Tolentino, a private-sector member of the Philippine central bank's monetary board, said it is "high time that international trade becomes less dominated by the US dollar and US banks and payment systems".
"Painful experiences" with supply chain disruptions caused by the pandemic and the Russia-Ukraine conflict have highlighted the need to build alternative trade finance and payment systems, he said.
Also on Friday after the meeting, Indonesia's Finance Minister Sri Mulyani Indrawati said ASEAN remains a bright spot in the global economy, offering "more promising prospects compared to a bleaker global outlook". Collaboration is important in containing the lingering risks that threaten the regional economy, Indrawati said.
Collective expertise
Warjiyo said ASEAN members need to use their collective expertise and experience to develop policies and measures that promote economic resilience, sustainability and inclusion.
"Such actions can include the following three agendas: first, we must have a good understanding of global and regional macroeconomic and financial stability dynamics and be able to formulate an optimal policy mix; second, leveraging the global agenda in the area of cross border payments; third, with current global financial market dynamics influenced heavily by a rapid interest rate hiking cycle by major central banks, it has been more important for emerging markets to shield the external sector from the unintended consequences."
Khor Yu Leng, director of Segi Enam Advisors, a consultancy in Singapore, said the plan to shift to local currency-based transactions shows that the ASEAN has acknowledged changing commercial and geopolitical realities.
"A bifurcated or multipolar approach would reduce trade and currency-related risks."
This also aligns with Southeast Asia's "balancing role" in global geopolitics, she said.
Tolentino said he hopes that in five to 10 years the ASEAN can use local currencies in cross-border payment systems. To be able to shift to local currency-based transactions, the ASEAN has to develop an interoperable system, he said, in which the payment systems of different ASEAN countries can accept each other's currency for transactions without having to refer to the US dollar, which will minimize disruptions and enhance inclusiveness.
However, Alicia Garcia Herrero, chief economist for Asia-Pacific with the French investment bank Natixis, said most people may still prefer to transact using the US dollar. To develop a regional currency like the euro, that currency has to be convertible, she said.
Tolentino said the European Union's experience with the euro is instructive. "Even after decades of implementation, not all EU countries use the euro."
prime@chinadailyapac.com