Serbia's new section of road opens
Xinhua | Updated: 2023-04-03 14:01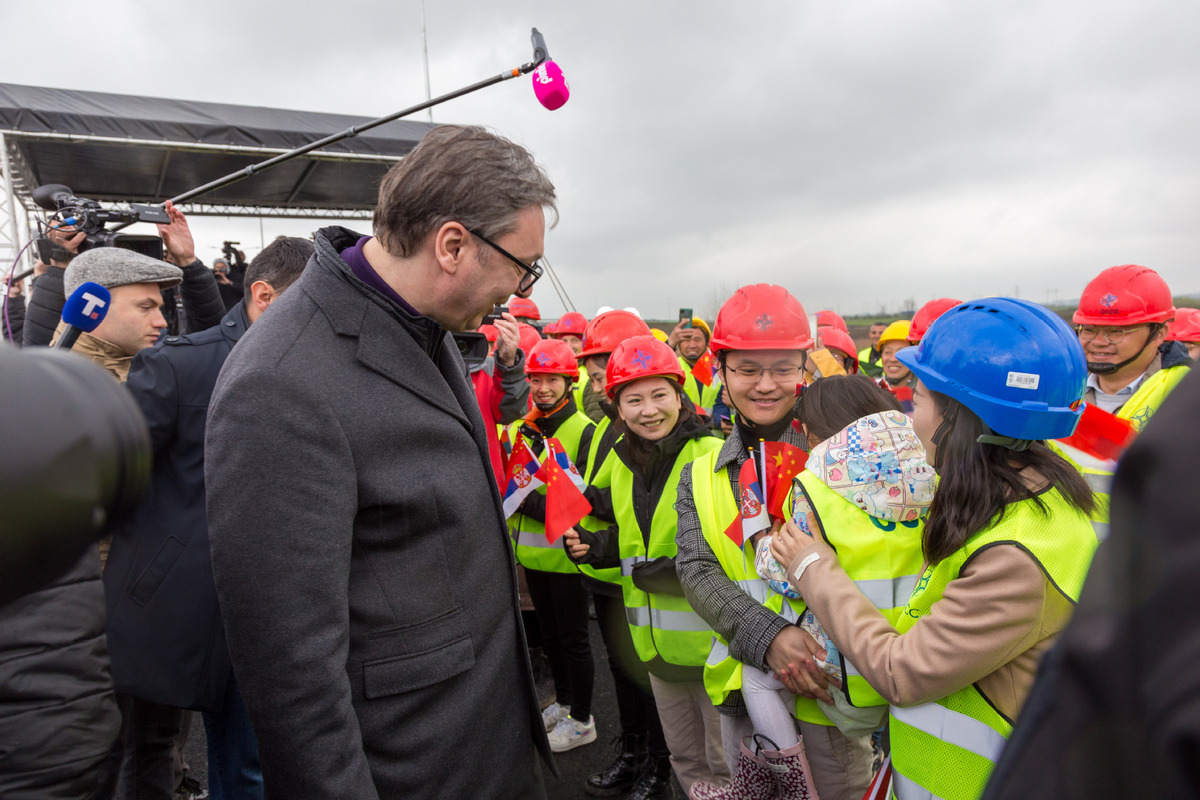 BELGRADE — A highway section linking New Belgrade to Surcin of Serbia was opened for traffic on Saturday.
The section, a part of the E-763 highway, is around 8 kilometers long and has three lanes in each direction, a 5-meter dividing strip, 2-meter-wide pedestrian paths, and bicycle lanes.
The construction of the section began in March 2021 and was undertaken by the China Communications Construction Company.
The project, worth about $70.5 million, is of high priority for Serbia as it will enable faster connectivity between Belgrade and the E-763 highway and create a short link between Belgrade and the Adriatic Sea.
Attending the opening ceremony in Belgrade on Saturday, Serbian President Aleksandar Vucic said that Serbia is heading into new infrastructural investments, thanks to good financial results this year and low public debt.
"This year, we expect to sign large contracts, thanks to slightly better results… This is the success of Serbia, but also of all our citizens," Vucic said.
Serbian Prime Minister Ana Brnabic, several ministers, the mayor of Belgrade Aleksandar Sapic, and the Chinese Ambassador to Serbia Chen Bo also attended the ceremony.