Digital economy to receive top priority
By FAN FEIFEI | CHINA DAILY | Updated: 2023-04-04 07:21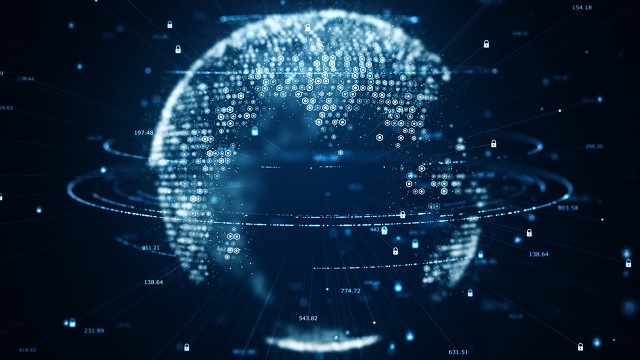 China will ramp up efforts to build basic systems for data, bolster construction of digital infrastructure with a moderately proactive approach and accelerate the digital transformation of enterprises, government officials said on Monday.
Sun Wei, deputy director of the Department of Innovation and High-Tech Development at the National Development and Reform Commission, said accelerated steps will be taken to build a data elements market system, speed up large-scale commercial application of superfast 5G technology, cultivate digital industrial clusters with global competitiveness and deepen international cooperation in the digital economy sector.
Sun made the comments at a news conference for the sixth Digital China Summit, which is scheduled to be held in Fuzhou, Fujian province, from April 27 to 28.
The summit will consist of several sections, including a main forum, 20 sub-forums on hot topics like data resources, artificial intelligence and digital government, two exhibitions and an innovation contest.
Cao Shumin, deputy head of the Cyberspace Administration of China, said the number of China's 5G base stations reached 2.31 million at the end of 2022, and the country boasts the capability to connect more than 500 million households with a gigabit optical network.
Cao highlighted that the digital economy has been a key engine driving economic growth, and the country's electronic information manufacturing sector logged stable growth last year, with its operating revenue amounting to 15.4 trillion yuan ($2.2 trillion).
The scale of China's digital economy reached 45.5 trillion yuan in 2021, ranking second in the world, accounting for 39.8 percent of the country's GDP, said a white paper released by the China Academy of Information and Communications Technology.
According to a plan jointly released by the Communist Party of China Central Committee and the State Council — China's Cabinet — in February, China will take steps to build digital infrastructure and data resource systems.
The plan stated that important progress will be made in the construction of a digital China by 2025, with effective interconnectivity in digital infrastructure, a significantly improved digital economy and major breakthroughs achieved in digital technology innovation.
Guo Ningning, vice-governor of Fujian province, said digital technologies are finding a wide range of applications across various industries in the province, adding that the added value of Fujian's digital economy surpassed 2.6 trillion yuan in 2022, accounting for nearly 50 percent of its GDP.
China unveiled 20 key measures in December to build basic systems for data and put data resources to better use. The country's basic systems for data will involve the establishment of a data property rights system, a circulation and trading system, a revenue distribution system and a security governance system.