New China-Brazil cargo air route promotes e-commerce trade
Xinhua | Updated: 2023-04-04 09:33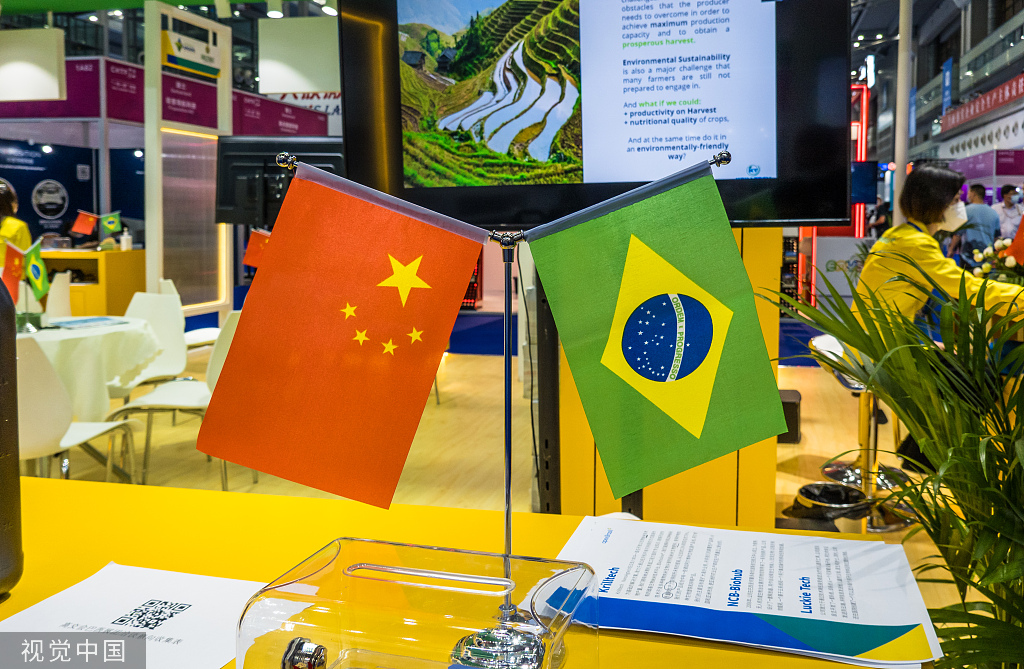 SHENZHEN -- A ceremony was held on Monday for the opening of a new cargo air route linking the southern Chinese metropolis Shenzhen to Sao Paulo of Brazil, which is expected to stimulate the e-commerce trade between the two countries.
The air route was launched by the Shenzhen Bao'an International Airport and Cainiao Network, the logistics arm of Chinese e-commerce giant Alibaba Group, with two flights weekly conducted by Atlas Air's Boeing 747 all-cargo aircraft.
The maiden flight carrying 100 tons of e-commerce products took off from the southern Chinese city of Shenzhen on Sunday, loading specialty e-commerce products in Shenzhen.
According to the airport, the products sold by cross-border businesses in Shenzhen and its surrounding cities can be delivered to Brazilian consumers "in more than a week."
Since the beginning of this year, the Shenzhen Bao'an International Airport has cooperated with airlines and logistics operators to open new cross-border air routes, with the volume of air transportation of cross-border products up by 70 percent year-on-year, said the airport.
The bilateral trade between China and Brazil reached $171.49 billion in 2022, a year-on-year increase of 4.9 percent, according to the statistics from China's General Administration of Customs.