Illegality of US' scrapping of China's developing country status
By Xu Peng | chinadaily.com.cn | Updated: 2023-04-04 11:21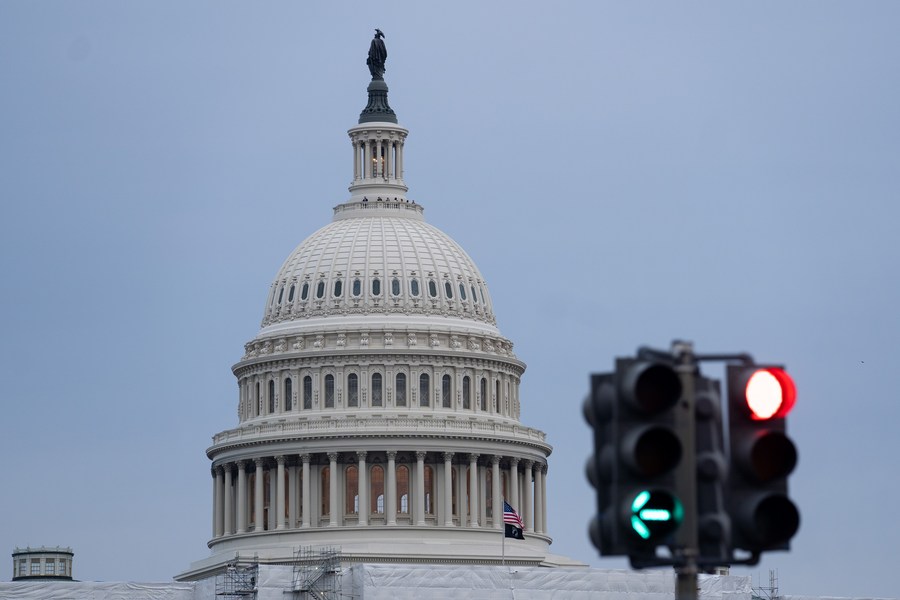 On March 27, 2023, the US House of Representatives passed a bipartisan bill to strip China's "developing country" status with a 415: 0 vote against the measure titled the PRC is Not a Developing Country Act. As per lawmakers, China's economic size and high-speed growth were the main considerations. They said by stripping China of the developing country status they wanted the US Secretary of State to ensure China did not receive any preferential treatment or assistance by international organizations.
Per capital income is one of criteria for distinguishing developing and developed countries. When social development, industrialization, and education are included into assessment, some high-income countries, such as Gulf states, are still in the category of developing. Currently, the Human Development Index, which is the composite index of life expectancy, education, and per capita income indicators, developed by the United Nations Development Program is the main reference for developing countries. The index ranks countries into four tiers of human development. In 2021, the US (0.921) ranked 21 was designated "very high"; China (0.768) ranked 79 was designated "high".

We have to question the legality of the US legalization. The US House of Representatives' legislation de facto denies the legitimacy of HDI. The United States not only seeks to prioritize domestic law over international law, but also seeks to exercise judicial jurisdiction over neutral international standards.

As far as the content of the act is concerned, it will be applied in "each international organization of which the United States is a member". If certain organization declines the request from Secretary of State, will the US continue to threaten to withdraw? "America First" exists in the mindset of many in Washington DC and not just Trump. Good faith permeates virtually every legal relationship, whether it is domestic or international law. Deliberately creating opposition and conflicts within international organizations clearly goes against the principle of good faith.

Presently, domestic media and experts are focused on the negative impacts of this act on the WTO, World Bank, and climate change. China has benefited from lower development costs due to developing country status, such as low-interest loans from the World Bank, domestic market protection, and environmental and labor standards. However, the negative impacts of the act on China's international investment have been neglected or underestimated.

First, Chinese outbound investment may face higher political and legal risks. Some countries are increasingly wary of China's economic strength and investment and may take restrictive measures or make screening and reviews more difficult, which may affect Chinese companies' investment decisions and overseas expansion. Second, Chinese outbound investment may face greater pressure from international and local public opinion. With increasing China's national power, some international organizations, local media, and public opinion are beginning to pay more attention to the impact and responsibility of China's international investment, and there may be more criticism and condemnation of any actions that may be perceived as violating human rights, environmental protection, social and cultural responsibility, and other aspects. Finally, if China is stripped of its developing country status, some international trade rules and mechanisms may adopt stricter standards and requirements for China, which may have some negative impact on China's international investment and exports.

As the second-largest economy, China's economic achievements since reform and opening-up is not a free ride for the West. China's experience of sustainable economic growth is open and inclusive: open to domestic and international; inclusive means agree to disagree, with destination of common prosperity and wealth. As beneficiary of globalization, China undertakes its responsibilities to the whole international community seriously, promoting economic and social development in African countries and LDCs, through investment, trade, debt- relief/cancellation.

China is the largest developing country and plays a crucial role in driving global economic growth. Facing the legal challenges from the US, policymakers in Beijing will uphold its legitimate rights in its international economic strategy. One, China should positively participate in the formulation and revision of international trade institution and rules to promote a more just, rational and effective international system underpinned by Chinese wisdom; Two, China should invest more resources into regional free trade zone with developing countries, upholding mutual-benefits and fair and equitable treatment. Three, China is seeking to construct international law and foreign policy capabilities to deal with international dispute, preparing the lawfare with the US; Last but not least, China can express its firm stance to the US administration on developing country status, clarifying what and where is China's red line.
The author is with the Executive Branch, Military Court of General Direct Subsidiaries, PLA.
The opinions expressed here are those of the writer and do not necessarily represent the views of China Daily and China Daily website.
If you have a specific expertise, or would like to share your thought about our stories, then send us your writings at opinion@chinadaily.com.cn, and comment@chinadaily.com.cn.