Saudi-Iranian reconciliation hailed
By MO JINGXI | chinadaily.com.cn | Updated: 2023-04-07 01:24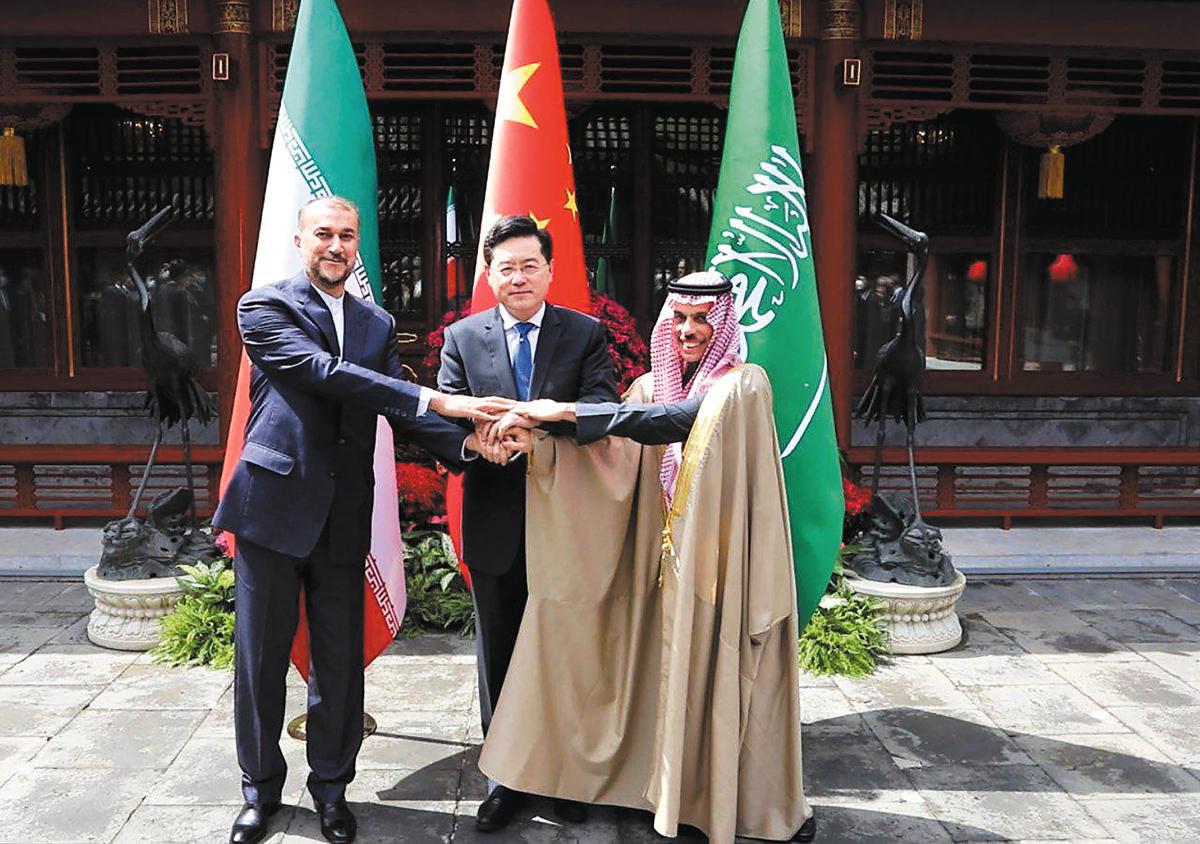 Saudi Arabia and Iran agreed on Thursday to resume their diplomatic relations and reopen embassies in each other's country within 60 days, as their top envoys met in Beijing following the two countries' diplomatic rapprochement under a China-brokered deal last month.
China received Iranian Foreign Minister Hossein Amir-Abdollahian and Saudi Foreign Minister Prince Faisal bin Farhan Al Saud for a meeting in Beijing upon the proposal of the two countries, Foreign Ministry spokeswoman Mao Ning said at a regular news briefing on Thursday.
"Both sides noted that they will continue to advance the process to improve bilateral relations in accordance with the road map and timeline identified during talks in Beijing in March," Mao said.
Thursday's meeting was the first official encounter between foreign ministers of the two countries in more than seven years after Saudi Arabia and Iran severed diplomatic ties in early 2016.
The two sides emphasized in a joint statement the importance of following up on the implementation of the agreement reached in Beijing and its activation in a way that enhances mutual trust, expands fields of cooperation and helps create security, stability and prosperity in the region, according to media reports.
They also agreed to proceed with the necessary measures to reopen diplomatic missions in Riyadh and Teheran, as well as in the Saudi city of Jeddah and the Iranian city of Mashhad, where their consulates general were previously located.
They affirmed that both sides will discuss ways to enhance bilateral cooperation, including the resumption of flights and mutual visits by official delegations and those from the private sector.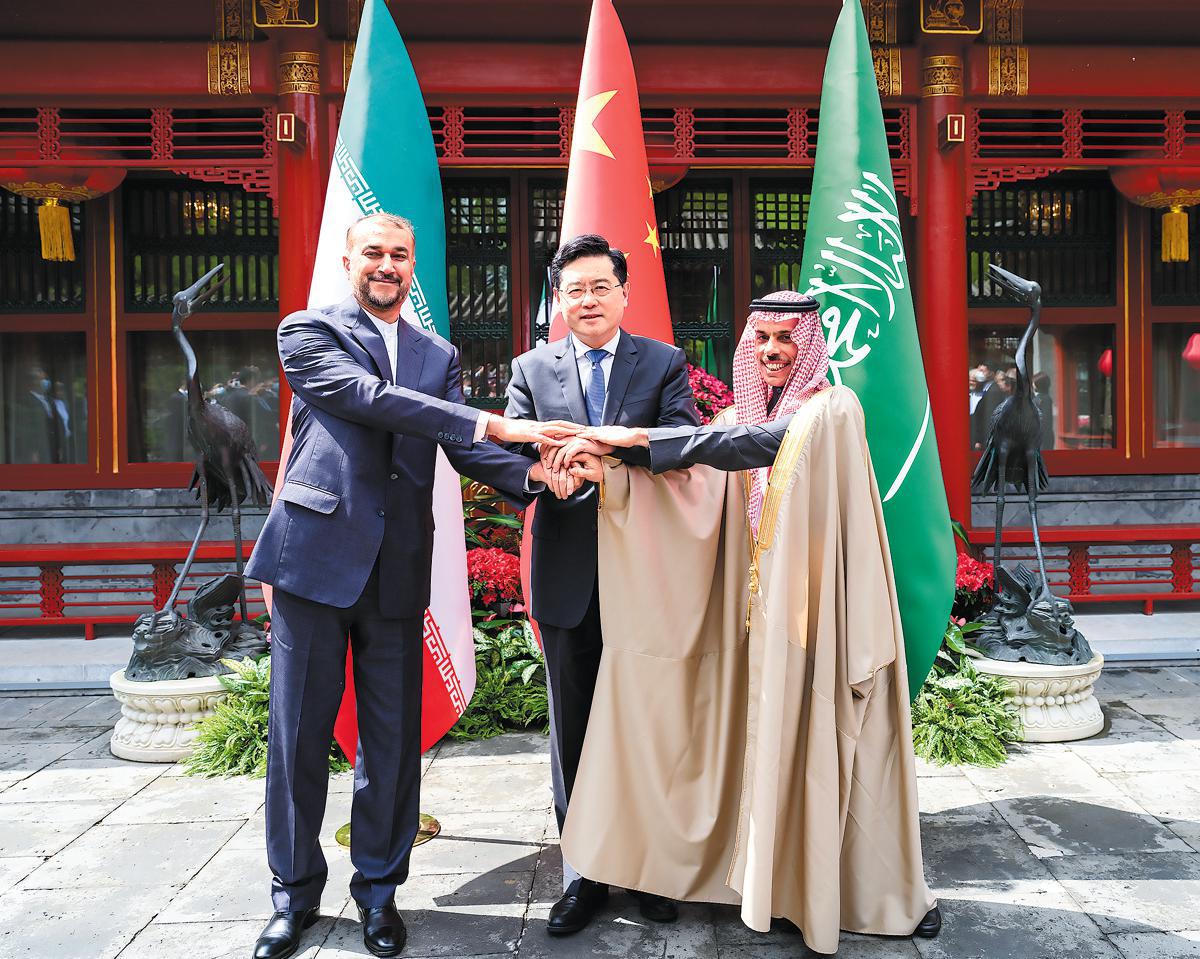 State Councilor and Foreign Minister Qin Gang met with the ministers after witnessing the signing of the joint statement, and said that China highly praised the two countries' continuous steps to show goodwill and sincerity for rapprochement since March.
Qin said that China firmly supports Middle East countries in adhering to strategic autonomy, strengthening solidarity and coordination and getting rid of external interference so that the destiny of the region remains in their own hands.
"China will do its best to play a mediating role and provide necessary support for both countries, thus making contributions to promoting security and stability in the Middle East," he said.
According to Qin, the improvement of relations between Iran and Saudi Arabia will provide a more forceful guarantee for safeguarding regional peace and stability and set an important example for other countries to resolve conflicts through dialogue and consultation.
"This one small step for Saudi Arabia and Iran is a giant leap across conflict for mankind to achieve reconciliation," he added.
The Saudi Arabian and Iranian foreign ministers also expressed their thanks and appreciation to China for hosting the meeting.
Choosing China "came as an extension of Beijing's positive role in reaching the agreement and facilitating communication between the two countries", the London-based Arabic-language newspaper Asharq al-Awasat quoted an unidentified source in Riyadh as saying on Wednesday.
Lu Jin, an Iran expert at the Chinese Academy of Social Sciences, said, "China's mediation efforts, which comply with the regional countries' development needs, have strong backing from people in the region," adding that such efforts also showed how China implemented the Global Security Initiative proposed by President Xi Jinping.
The announcement of the restoration of diplomatic ties between Iran and Saudi Arabia came earlier than expected and it demonstrated the aspiration of countries in the region for peace and socioeconomic development, she added.