SOE reforms key to smooth recovery
By Zhao Wei | China Daily | Updated: 2023-04-10 09:47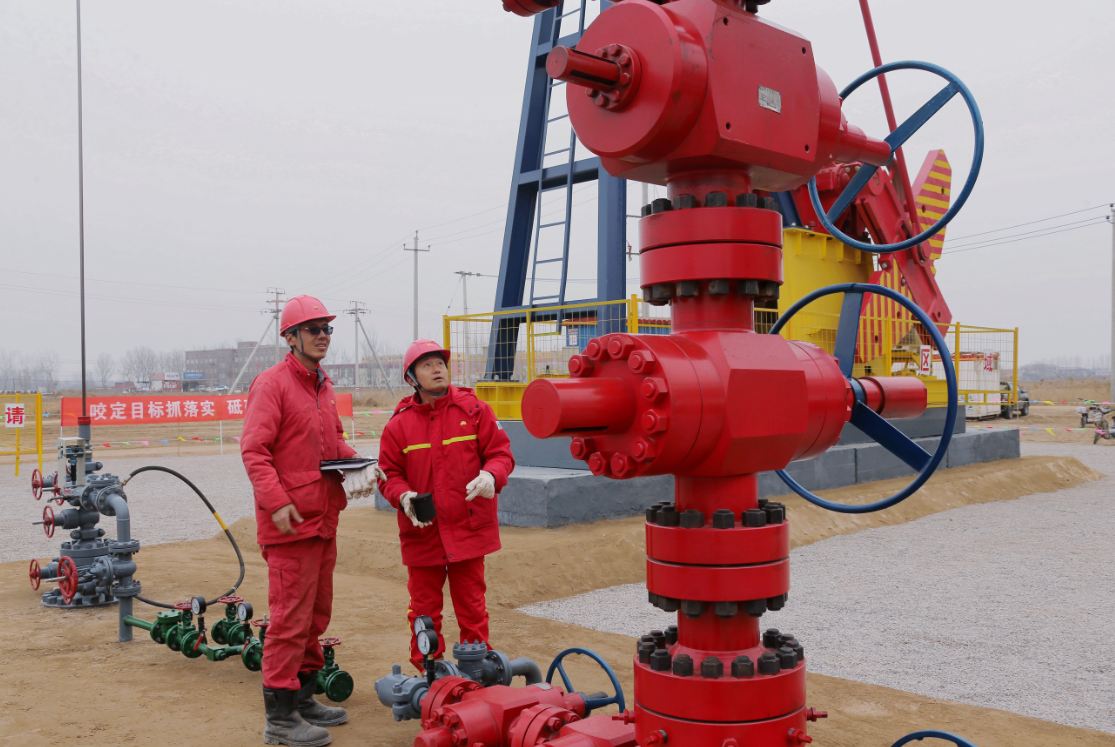 This year's Government Work Report and a flurry of meetings of the State-owned Assets Supervision and Administration Commission have reiterated the imperative need to push forward a new round of reforms for China's State-owned enterprises.
A systematic, well-thought-out series of SOE reforms have been underway since 1978 and have mainly gone through four stages with an emphasis on management methods, corporate systems, supervision and management of State-owned assets, and deepening reforms.
At the initial stage from 1978 to 1998, SOE reforms focused on fine-tuning management methods and corporate systems in an effort to unlock production efficiency by implementing such policies as delegating power and establishing modern corporate systems.
As the reforms were carried out, the SOE reforms implemented from 1999 to 2012 witnessed more rigorous supervision and management of State-owned assets, during which period the SASAC was put in place and governance structures of SOEs optimized.
Since the 18th National Congress of the Communist Party of China in 2012, SOEs have entered a phase of deepening reforms by fully promoting reforms of mixed-ownership and State-owned capital investment companies and State-owned capital operating companies.
Recently, the central government and SASAC on various occasions have frequently voiced the urgency to further deepen reforms. A new round of SOE reforms is currently gathering momentum.
As China's three-year action plan for the reform of SOEs (2020-22) has yielded notable results, a new round of reforms will enhance the effectiveness of China's SOEs and accelerate the growth of pioneers in modern industrial chains.
Consistent with previous policies, the new round of reforms will still remain in a phase wherein greater efforts are called for to push ahead relevant measures, with more efforts aimed at sharpening core competitiveness and enhancing the core functions of SOEs.
In early 2023, the SASAC proposed that the new round of reforms will further improve the core competitiveness in terms of technological capacity and overall efficiency, and enhance core functions by optimizing and adjusting corporate architecture.
Going forward, on top of the fruitful results of the three-year action plan, the reforms will shift toward a greater focus on digitalization, green transformation and technological breakthroughs.
At the same time, the valuation system with Chinese characteristics will be further explored as policy steps for advancing industrial upgrading and SOE reforms will enable listed SOEs to begin reevaluation.
Since the end of 2022, the valuation system with Chinese characteristics has been put forward on various occasions with factors such as policies and systems, which increases the weight of policy factors.
As policy incentives have a direct bearing on beefing up investment and SOE assessments, those which prioritize profitability and cash flow tend to be more accurate and listed SOEs will embrace reevaluation.
As an important pillar of China's economy, SOEs serve as an important fulcrum to expedite industrial transformation and upgrading and advance the cause of Chinese modernization.
The many SOEs across sectors play a significant role in China's economic development. As leading forces in executing policy measures to good effect, SOEs took the initiative to expand their balance sheets and scale up investments prior to the countercyclical period, which is conducive to ensuring stable economic growth.
In 2021, the total assets of SOEs accounted for nearly 60 percent and total revenue accounted for nearly 70 percent of China's GDP, making them an important part of China's economy.
In foundational and security-related sectors such as energy, infrastructure, public utilities and finance, SOEs enjoy a market share of over 70 percent.
Rapid progress is needed to bring forth new ideas and speed up industrial transformation and upgrading for SOEs, in a bid to foster new economic driving forces, upgrade economic structure and achieve high-quality development.
Amid strong headwinds facing globalization, industrial transformation and upgrading as well as scientific and technological self-reliance are integral parts of China's short to medium-term economic development.
The report to the 20th National Congress of the Communist Party of China has made strategic arrangements for industrial development with both immediate and long-term benefits in mind, placing a high premium on industrial transformation and upgrading.
Upgrading sectors such as cutting-edge technology, high-end manufacturing and the digital economy, as well as the development of key industries such as modern energy systems construction and green transformation, will be supported on a priority basis.
As an important part of China's economy, SOEs may accelerate the promotion of industrial breakthroughs and green upgrading in the new round of reforms.
In 2023, the new round of SOE reforms may resonate with the new era's Juglar cycle — a fixed investment cycle of seven to 11 years to create synergy — which will help accelerate the development of SOEs in equipment manufacturing and high-end industries.
The urgency of promoting industrial transformation has been brought to the fore. More efforts will be made to upgrade and strengthen industrial and supply chains and shore up weak links, and greater work will be done to support equipment upgrading and renovation.
Meanwhile, the implementation of relevant policy measures will deliver the new round of reforms at a faster pace with a special focus on underpinning industrial upgrading.
Such efforts will drive the development of SOEs involving domestically made and higher-end equipment manufacturing.
On a par with world-class enterprises, policy support will be tilted in favor of innovation-oriented emerging industries of strategic importance and leading central SOEs with specialized, sophisticated techniques and unique, novel products.
With the new wave of technological revolution and industrial transformation surging, further work to enhance the capacity for scientific and technological innovation and achieve innovation-driven development will be high on the agenda of SOE reforms.
With the increasing emphasis on coordinating development and security, SOEs in fields related to security and development such as energy, food and defense will occupy an even more prominent position, and development will pick up pace.
Since the 20th National Congress of the CPC, efforts to coordinate development and security are part and parcel of policymaking. Key objectives such as expanding domestic demand, rural revitalization and construction of a digital China have all highlighted the importance of ensuring security.
In sectors related to energy security, national defense and food security, SOEs play vital roles with a relatively high proportion of listed companies. More policy support will be channeled to such enterprises.
The writer is chief economist at Sinolink Securities.
The views don't necessarily reflect those of China Daily.