Connection to local farmers and other cultures crucial for agricultural development
By Li Zhaohu | chinadaily.com.cn | Updated: 2023-04-11 08:45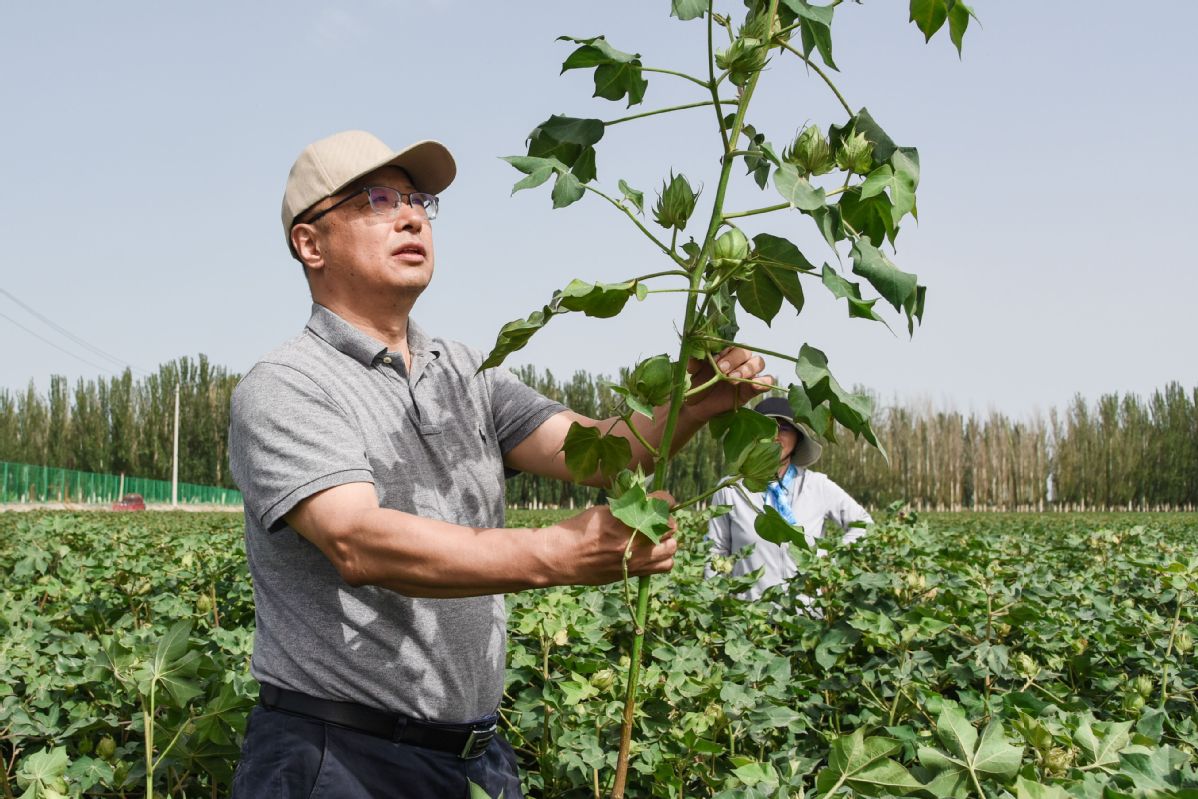 Editor's note: This article shares the personal academic journey of Li Zhaohu, president of Huazhong Agricultural University, and how it shaped his educational philosophy.
In 1983, I became the very first university student from my neighborhood. Up until then, I had never even laid eyes on a television set and lacked knowledge about the outside world. I had no idea what to study in the future.
Nevertheless, during my college years, I discovered a deep interest in agriculture and gained a greater appreciation for the importance of science in this field.
As someone who grew up in a rural area, I felt a strong desire to transform my underdeveloped hometown and make a positive impact on China's rural development.
To pursue my goals, I remained dedicated to my studies throughout my university years and eventually earned acceptance into a graduate program in 1987.
While my peers slumbered in the mornings, I would rise early to tune in to English news via my semiconductor radio. In instances where the dormitory supervisor had yet to awaken, I would use the streetlights outside my window to study.
I have always been an advocate for younger generations of students aligning their research goals with the strategic needs of our country. Integrating their scientific pursuits with the current era's context is crucial.
Currently, HZAU has made noteworthy strides in research fields such as hybrid rapeseed, green rice, high-quality pig breeds, animal vaccines and more. These achievements have played a significant role in safeguarding China's national food security. The Hubei Hongshan Laboratory initiated by our university is an amalgamation of six national key laboratories, five innovation research groups supported by the National Natural Science Foundation and eight distinguished academicians. The laboratory has been actively collaborating with domestic and foreign research institutions to address pivotal technologies in biological breeding, in service of our national strategic demands.
During my internship in my senior year of university, I lived with a farming family in Hebei for three months, helping them harvest wheat and conducting experiments and research in their test fields. This experience was precious to me, and I still maintain a close relationship with them today, almost like family. Through technological innovation, they have gradually developed into a large-scale cotton planting enterprise.
I believe that, for us researchers in agricultural technology, having a strong connection with the local community is crucial. It is only through such connections with farmers that we can be motivated and inspired to work passionately.
During my university years, China had just initiated its reform and opening up policy, which had started to facilitate international exchanges. One day, while attending an academic presentation, a professor who had recently returned from a visit to the United States delivered a lecture on biotechnology and cloning. As he presented various photos, I was struck by how much biotechnology could transform agricultural development. Seeing these things from the outside world that I had never imagined before was truly astonishing. This experience inspired me to pursue further education abroad, with the goal of contributing to the rejuvenation of my homeland.
In today's world, open communication and dialogue are essential for cultural exchanges. Studying abroad has had a profound impact on me, promoting the formation of ideas through exposure to different environments and cultures.
That's why I'm fully committed to encouraging our students to pursue opportunities to study overseas and promoting international academic exchanges in HZAU.
Our university has been expanding deep exchanges and cooperation with world-class scholars, universities and research institutions. Over the past five years, the university has invited five Nobel laureates to deliver lectures, organized 128 international academic conferences, and sent 2,384 students abroad for learning and exchange. The university has also established the Global Food Security Association for Young Scientists. We also actively support young teachers in enhancing their teaching abilities, academic research capabilities and international outlook.
As the president of an agriculture university, the most difficult task is undoubtedly cultivating talents, as it ultimately determines the institution's future. Our goal is to train innovative talents who can thrive in different stages of China's agricultural development.
The author is president of Huazhong Agricultural University.
The opinions expressed here are those of the writer and do not necessarily represent the views of China Daily and China Daily website.
If you have a specific expertise, or would like to share your thought about our stories, then send us your writings at opinion@chinadaily.com.cn, and comment@chinadaily.com.cn.