Exhibit explores ebb and flow between transience and permanence
Share - WeChat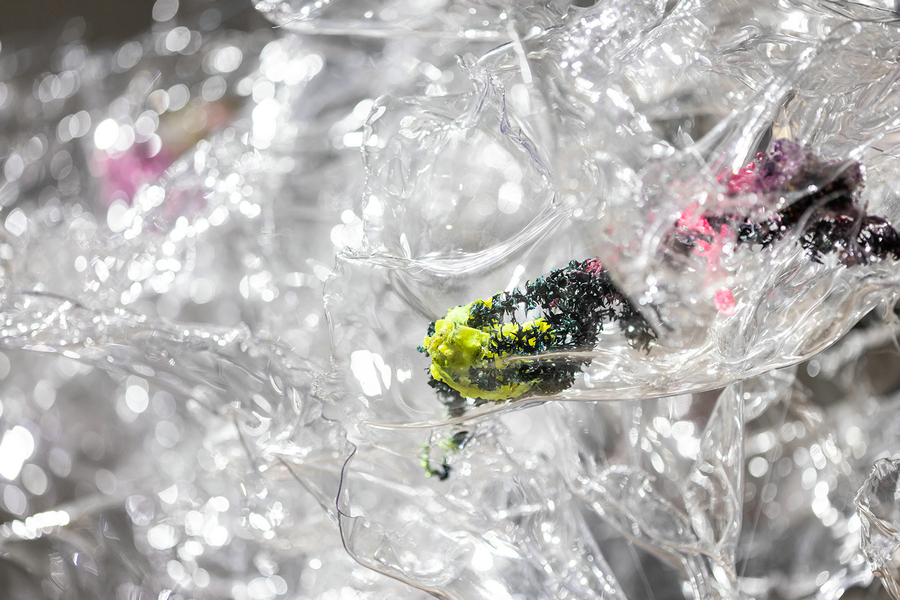 "To see a world in a grain of sand
And heaven in a wild flower,
Hold infinity in the palm of your hand
And eternity in an hour."
British Romantic poet William Blake's philosophical verses have set generations to pondering about the meaning of the world, time and life.
Echoing Blake's poem, A Momentary Spring, an ongoing art exhibit at the Beijing Times Art Museum, offers viewers a chance to immerse themselves among large-scale installations to examine the relationship between transience and eternity.
The sixth collaboration between the museum and Wavelength, a collective specializing in curating contemporary art exhibits, A Momentary Spring features 14 artists from around the world. Each artist presents a perspective on ephemerality through light, sound or motion.
The exhibition runs through July 1.
If you go:
10:00-22:00, Monday to Sunday (Admission closes at 21:30)
Beijing Times Art Museum (Northeast corner of Huaxi Live • Wukesong, No. 69, Fuxing Road, Haidian district, Beijing)