Officer cares for colleague's parents
By Yang Zekun | CHINA DAILY | Updated: 2023-04-14 07:28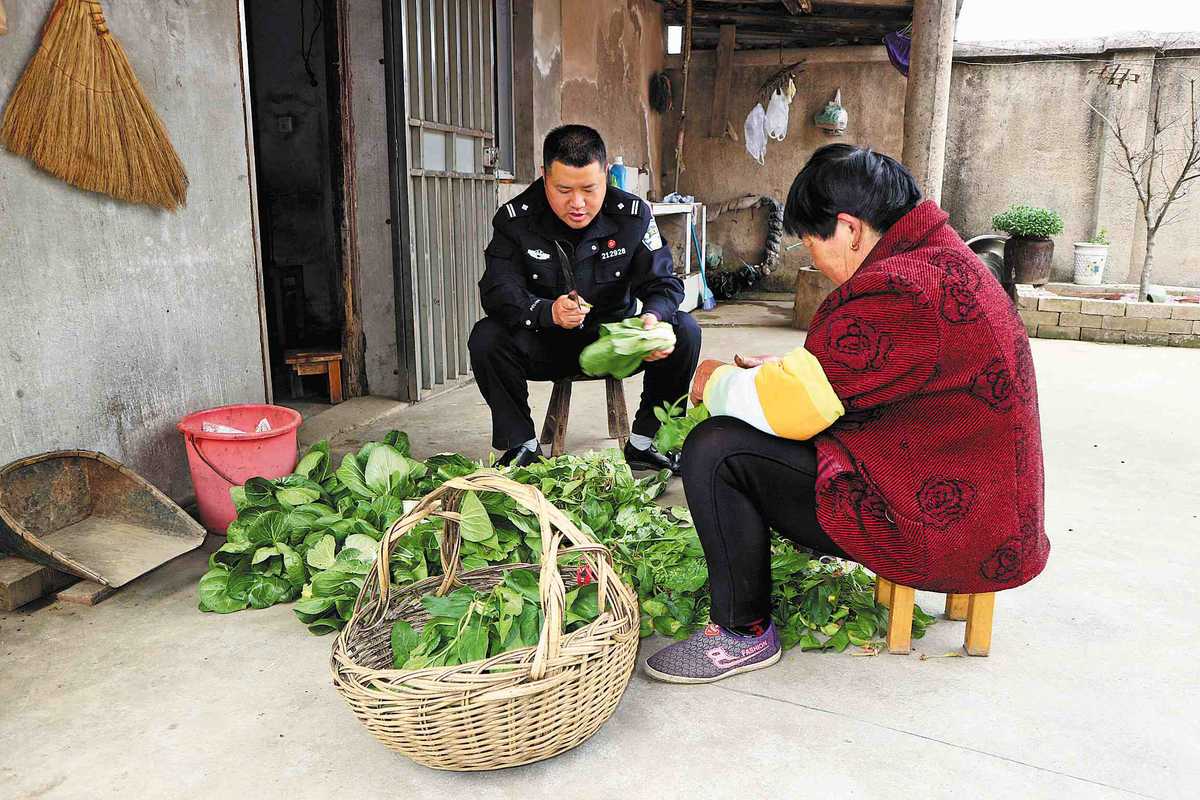 Going above and beyond duty a personal commitment, but policeman believes in serving people
Nearly every week, Yu Qiang, a policeman from Jiangning district in Nanjing, Jiangsu province, visits the parents of a fallen colleague to help with housework, and has been doing so for nearly 16 years.
The 49-year-old is an instructor at Jiangning's Yuanboyuan police station. He served in the armed police force for 12 years in Wuxi, another city in Jiangsu, before becoming a police officer in Jiangning in 2006. Over the years, he has served in different posts.
Although he is busy most days, he still finds the time to fulfill his commitment to take care of his late colleague Hou Jianlin's family.
Yu and Hou met in 1992 and became fast friends. Like Yu, Hou was also from Jiangning. He passed away in 2007 in a traffic accident at the tender age of 30.
"Hou was the only child, and he left behind his frail, elderly parents and a toddler. The family had lost its backbone, so when I heard, I asked myself what would happen to them next?" Yu said.
With a couple of colleagues, Yu visited Hou's parents and promised to look after them.
From that point, even though the station was 30 kilometers away, he visited the elderly couple regularly, and brought them daily necessities.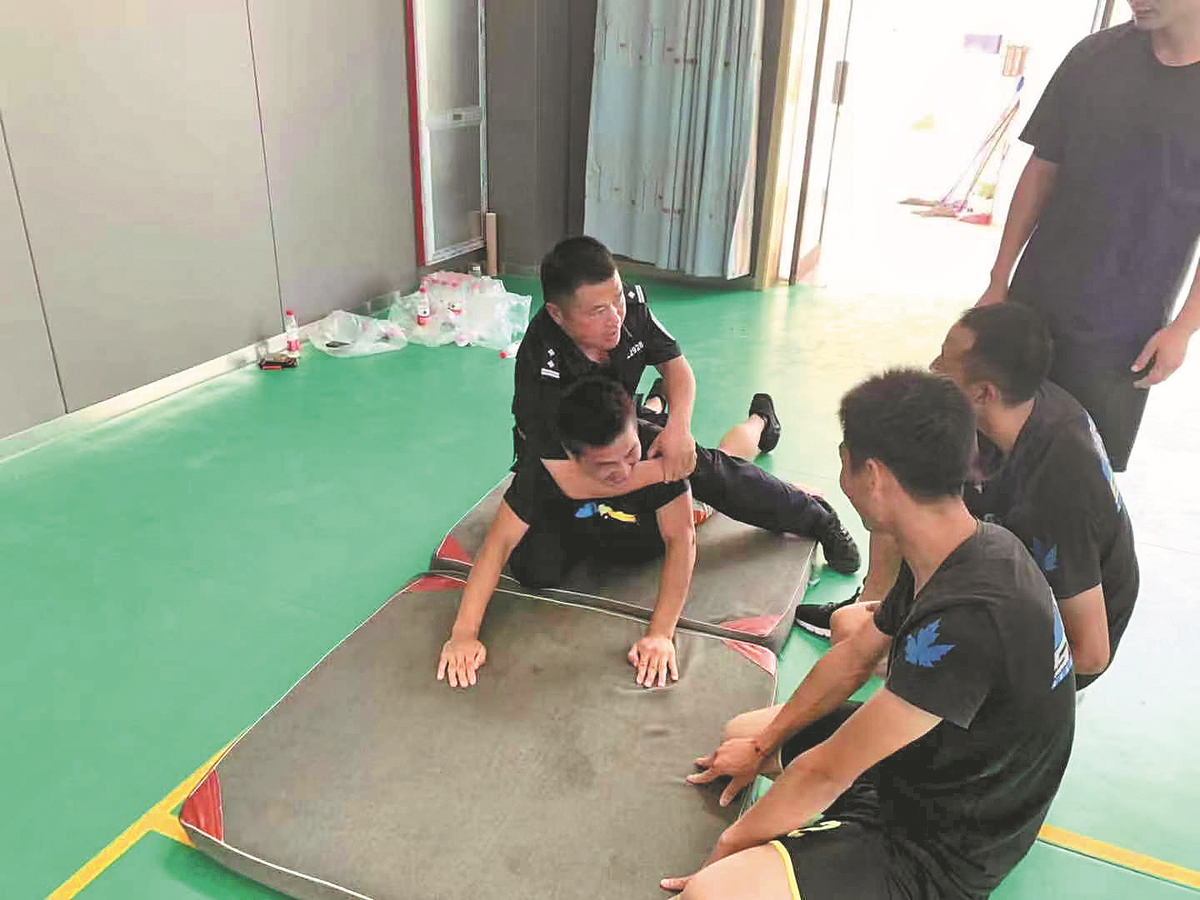 "At the time of Hou's passing, they were feeling sad, so I would often visit to talk about family matters in the hopes that they would feel better and get over their sadness," he said.
In 2014, Hou's father passed away, leaving Hou's mother on her own. Out of concern that she might become sad and depressed, Yu began to visit more often.
In 2016, he started working at his current police station which is nearer to Hou's mother. Yu visits her in his spare time, helping her do things like changing light bulbs, renovating furniture and dredging drains.
As the 70-year-old is on her own, Yu bought her a mobile phone to make it easier to stay in touch. He also sends her the drugs she takes for high blood pressure and cerebral infarction every month, so that she does not have to go to the hospital.
"She often says that I have given her the courage and confidence to get over her loss. Every time I visit, she is eager to see me, and I regard her as a family member," he said.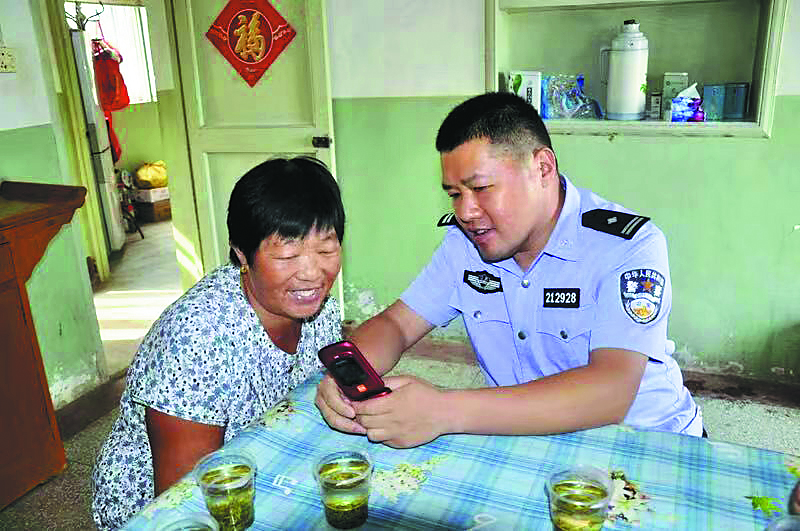 Yu's family is supportive. His parents, wife and son even had dinners with Hou's mother.
"I want to set a good example for my son about the need to be kind to people around him. We didn't tell him what I was doing, and when he found out, he was so proud," Yu said.
Yu said that his commitment to taking care of Hou's parents is personal, but that as a policeman, it is his duty to help the community solve problems, even if some are outside the bounds of duty.
"People feel that they can seek help from the police on all matters. So if they come to talk to us, we have to be patient, listen to them and help them analyze the situation, or help them get the help they need elsewhere," he said.
A problem left unresolved ultimately becomes a conflict that could fester and cause subsequent problems, he said, adding that after all, the basic duty of the police is to serve the people.