Chinese military band moves Brazilians with classic song
chinadaily.com.cn | Updated: 2023-04-16 12:34
A ceremony was held in Beijing to welcome Brazilian President Luiz Inacio Lula da Silva's visit to China on April 14, during which the military band played the classic Brazilian song "Novo Tempo" (New Era), according to the report from Brazilian news website g1.
Many members of the delegation and Brazilian government officials were moved and shared their feelings on Twitter.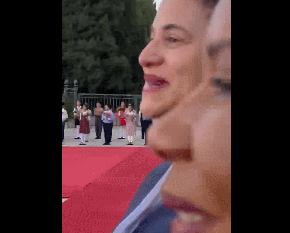 A video posted by Brazilian Minister of Agriculture Paulo Teixeira, who was part of the delegation, showed members of the Brazilian delegation singing along softly with the music, while the Minister of Culture, Mario Frias, was seen wiping away tears.

Brazilian Senator Randolfe Rodrigues tweeted in Portuguese: With the playing of Ivan Lins' "Novo Tempo", (Brazil) received such a symbolic and moving welcome ceremony in China. We are experiencing a new era of cooperation and cordial relations with friendly nations!"
CNN Brazil reported that "Novo Tempo" was chosen by China based on a recommendation from the Brazilian Ministry of Foreign Affairs, and that it contains the deep meaning of wishing for a new era in China-Brazil relations.
The reason why the Brazilian people were so excited was not only because of the grand welcome ceremony by the Chinese side, but also because this song has a special meaning for them.
According to g1, "Novo Tempo" was released by the famous Brazilian musician Ivan Lins in 1980. The lyrics of the song speak of how, despite facing pain and violence, the Brazilian people always hold on to hope for the new era that is to come.