Microsoft localizes Teams app for China
By MA SI | CHINA DAILY | Updated: 2023-04-20 08:08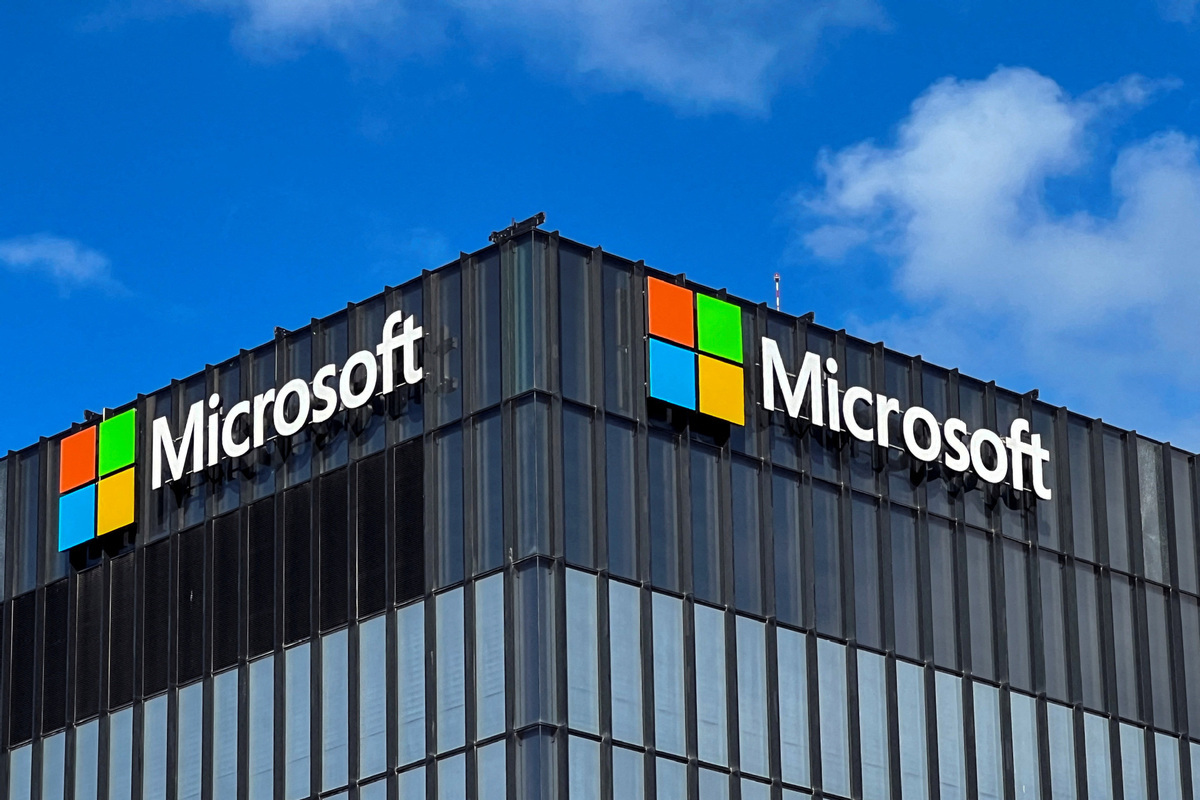 Microsoft Corp has localized its popular teamwork app Microsoft Teams in China to meet the surging demand for more engaging and efficient work apps.
The software giant is also using artificial intelligence technologies to reshape productivity tools so as to accelerate the digital transformation of a wide range of industries in China.
Microsoft said the localized Teams service is operated by its Chinese cloud computing partner 21Vianet Group. The China version of Teams is said to offer comprehensive service experience and technical support.
Roan Kang, chief operating officer of Microsoft Greater China, said Teams can boost communication efficiency at Chinese companies that go global and multinationals that aim to better serve the Chinese market.
Enterprises, Kang said, demand not just digital tools but a "digital hub" so as to ensure innovation is comprehensive through higher quality, efficiency, security and intelligence.
Microsoft 365, a platform for communication, collaboration and intelligent productivity built around Teams, is increasingly serving as an "organizational digital hub" in a growing number of businesses, he said.
In March, Microsoft unveiled AI-powered Copilot for its Microsoft 365 apps and services, designed to assist people with generating documents, emails, presentations and much more.
Copilot is powered by GPT-4, the latest large language model developed by US-based AI research company Open AI. GPT, which stands for Generative Pre-trained Transformer, is a deep learning technology that uses artificial neural networks.
Sitting alongside Microsoft 365 apps much like an assistant, Copilot appears in the sidebar as a chatbot that allows users to summon it to generate text in documents, create PowerPoint presentations based on Word documents, or even help with Excel tablets, Microsoft said.
"Now, Copilot is being tested only by a few North American corporate customers. The scope is still very limited, and the next step is to open the test to global customers," Kang said, without disclosing any timetable for the plan.
In a research note, China Galaxy Securities said Copilot is expected to fuel the combination of AI-generated content and office software applications, which will profoundly reshape how people work.
Last week, the Cyberspace Administration of China, the country's top internet regulator, unveiled a draft containing 21 articles on managing generative AI services to seek public opinion.
Zhang Yong, IT director at BWI Group, a Chinese supplier of chassis, suspension and brake components, said the company is interested in embracing AI-powered new productivity tools such as Copilot.
The company sees itself as a large multinational enterprise that faces the complex needs of thousands of employees across three continents, eight countries, seven factories, and six research centers for daily office work, remote collaboration, IT security operations and maintenance, he said.
"Over the years, our cloud innovation cooperation with Microsoft has made it easy for us to achieve remote work and collaborative communication," Zhang said.
Kitty Fok, managing director of market research company International Data Corp China, said an increasing number of manufacturers are stepping up efforts to embrace digital technologies such as cloud computing and AI to innovate their operations.
masi@chinadaily.com.cn