UN Chinese Language Day marked
By WANG QINGYUN | chinadaily.com.cn | Updated: 2023-04-20 22:45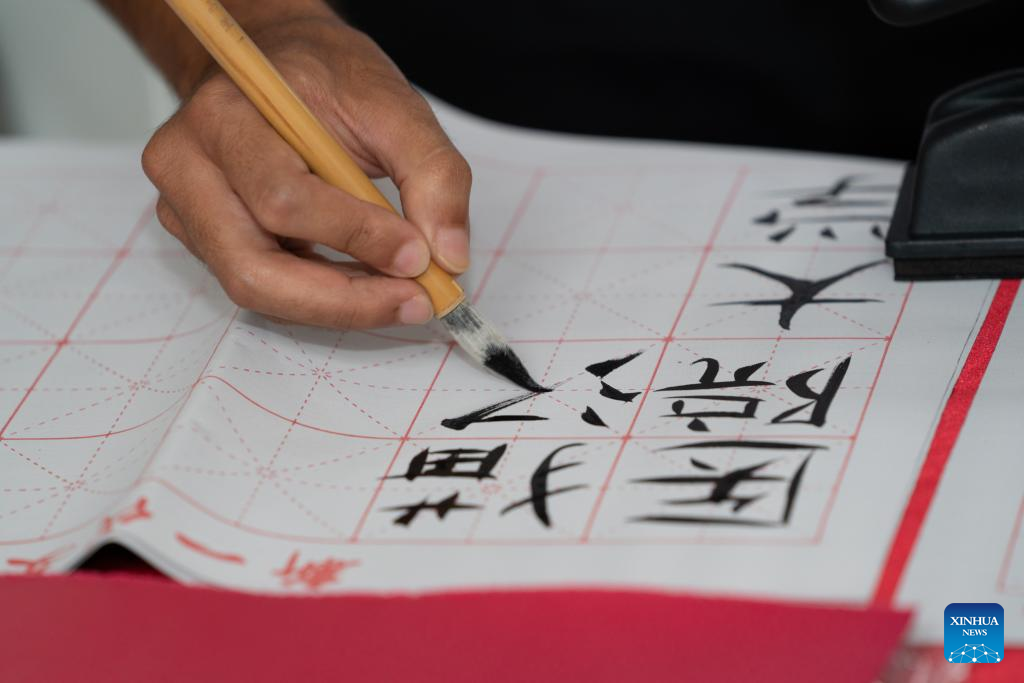 China hopes to further international cooperation over the Chinese language and enhance exchanges with other countries and civilizations, Foreign Ministry spokesman Wang Wenbin said on Thursday, the 14th United Nations Chinese Language Day.
Chinese is one of the most spoken languages in the world and one of the six official languages of the UN.
The UN first celebrated Chinese Language Day on Nov 12, 2010, and then decided to select guyu — one of the 24 solar terms of the traditional Chinese calendar that starts around April 20 — as the date of the event.
The Center for Language Education and Cooperation, a nonprofit organization under the Ministry of Education aiming to facilitate foreigners' learning of Chinese, launched worldwide celebrations with its partners on Thursday.
The Chinese language has helped convey the UN's voice and proposals to the world, maintain the smooth operation of the UN and communications between countries, and promote the development of multilateralism, Wang said at a daily news conference.
"We are glad to see that more and more foreign friends are getting to know a diverse, multifaceted and amicable China by learning Chinese," Wang said, adding that many foreign journalists attending the ministry's daily news conferences are able to ask questions in fluent Chinese.
More than 180 countries and regions have launched Chinese language education programs, and 82 countries have included the language in their national curriculum, he said.
Also, the number of people learning the language overseas now exceeds 30 million, Wang said.
President Xi Jinping proposed the Global Civilization Initiative in March, calling for respect for the diversity of civilizations and upholding equality, mutual learning, dialogue and inclusiveness among civilizations.
Wang said on Thursday that China stands ready to continue to enhance exchanges and cooperation over the Chinese language.
The country hopes to use the language "as a bridge" to promote people-to-people and cultural exchanges with other countries and deepen communications between the Chinese civilization and other civilizations, the spokesman said.
On China's cooperation with the UN, Wang said the country always safeguards the international system centered on the UN and supports the UN in playing an important role in international affairs.
China "will always advocate true multilateralism, follow the purposes and principles of the UN charter and constructively participate in the UN's work", the spokesman said.