Huawei keeps focus on connectivity, computing
By MA SI and CHENG YU | CHINA DAILY | Updated: 2023-04-21 07:05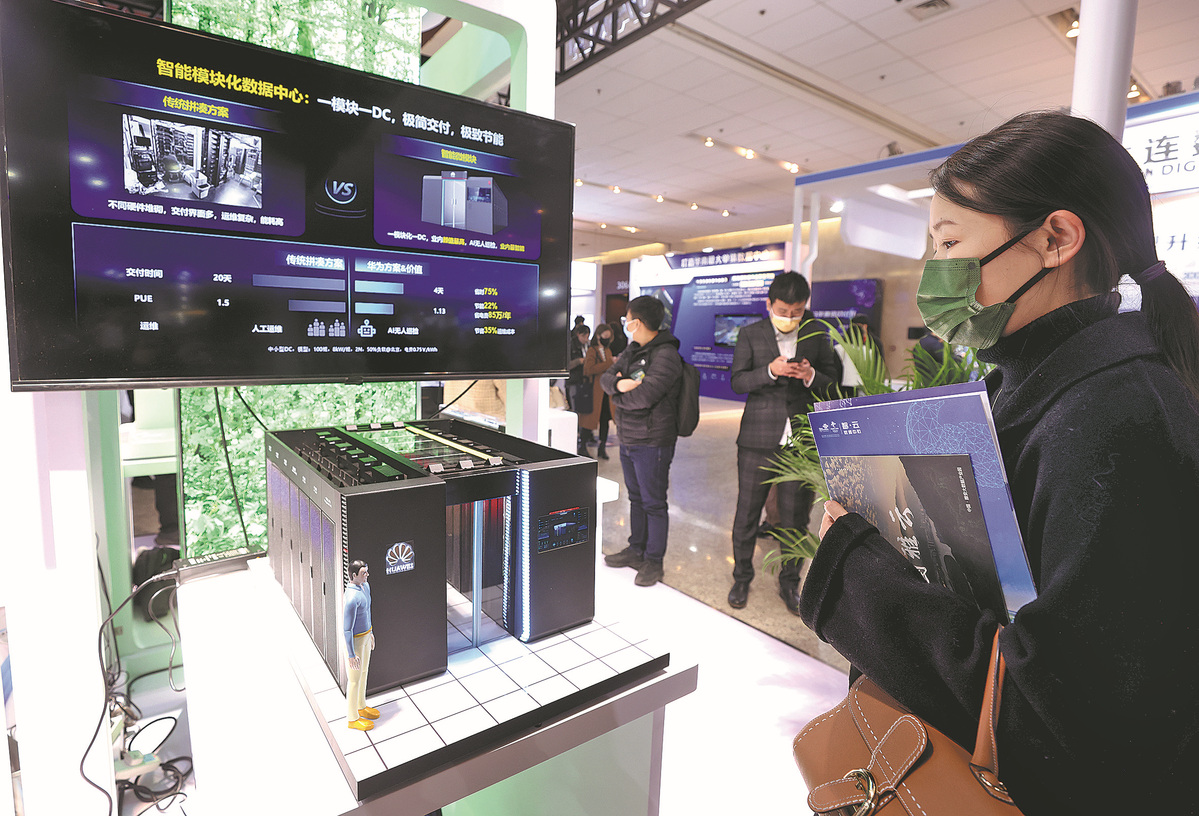 Huawei Technologies Co expects global spending on digital transformation will reach $3.41 trillion in 2026, and a wider range of industries, such as manufacturing, retail and healthcare, will embrace digital technologies to upgrade their operations.
Amid the trend, Huawei said it will keep investing in domains like connectivity, computing, storage and cloud services to help accelerate the transition.
The moves come as Huawei adjusts its strategies in a business-as-usual approach amid prolonged US government restrictions, and focuses on creating new growth opportunities for the next few years.
Meng Wanzhou, rotating chairwoman and chief financial officer of Huawei, said digitalization is an opportunity for the whole industry.
"Huawei will keep investing in domains like connectivity, computing, storage and cloud," Meng said at Huawei's 20th annual Global Analyst Summit, which ended in Shenzhen, Guangdong province, on Thursday.
"We aim to provide our customers with digital infrastructure that has the simplest possible architecture with the highest possible quality — that delivers the best possible experience at the lowest possible costs," said Meng, who is now on her first on-duty period as rotating chairwoman from April 1 to Sept 30.
She said Huawei's goal is to help organizations go digital in four stages: digitalizing operations, building digital platforms, enabling platform-based intelligence and putting intelligence to use.
"The time is ripe to thrive together in this new and exciting digital future," Meng added.
US market research company International Data Corp forecast that by 2024, 51 percent of global IT budgets will go to digital innovation and digital transformation, while the ratio in China is expected to be above 70 percent.
Wang Zhiqin, vice-president of the China Academy of Information and Communications Technology, said that China's digital economy was chiefly driven by consumer-oriented internet applications like e-commerce, but now business-oriented applications like industrial internet are playing a significantly bigger role. This shows that improvements have been made in the digital economic structure.
The accelerated digital transformation will create abundant opportunities for companies such as Huawei, Wang said.
The Ministry of Industry and Information Technology said that more than 4,000 5G+industrial internet projects are currently under construction in China, as the country beefs up its industrial upgrade drive in an attempt to facilitate the marriage between digital technologies and traditional sectors.
Zhang Yunming, vice-minister of industry and information technology, recently called on telecom companies to beef up the construction and application of new infrastructure, deepen efforts to promote an innovation-driven development strategy, and advance the integration of the digital and real economies.