Pursuit of core tech seen bolstering rebound and industrial chains
By CHENG YU | CHINA DAILY | Updated: 2023-04-22 07:31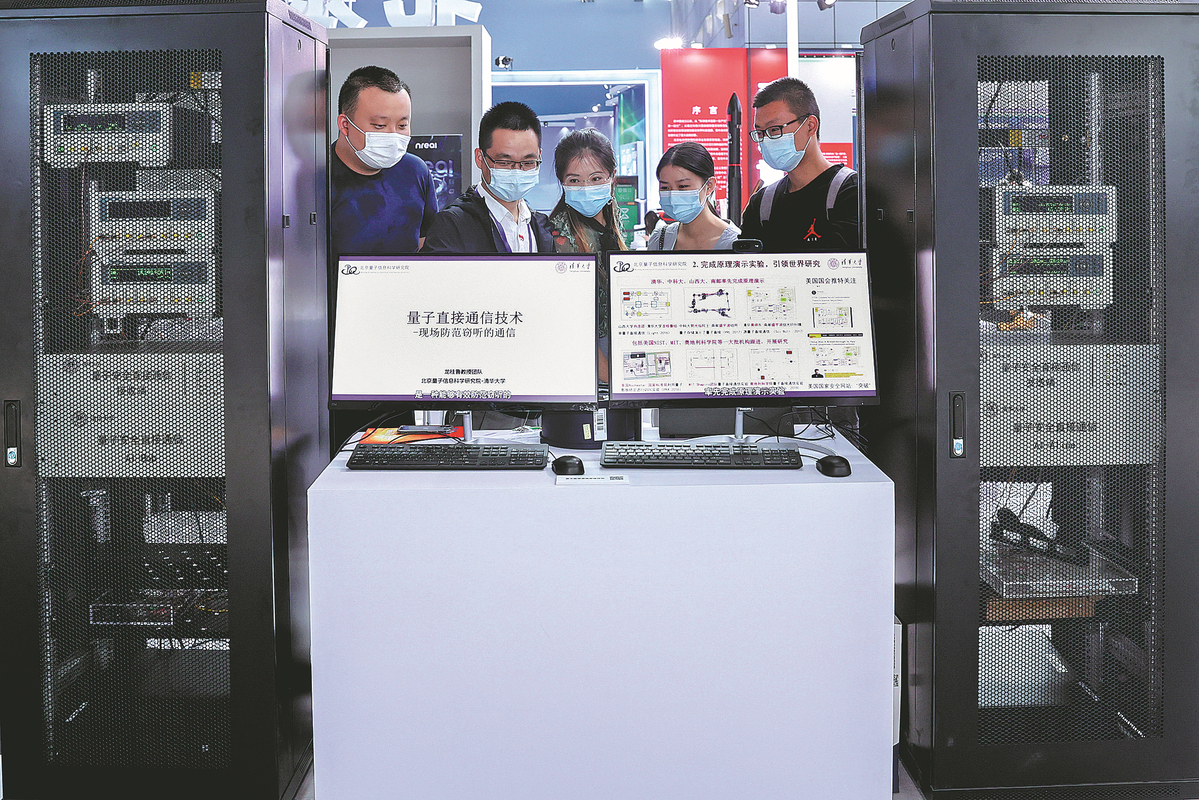 China's efforts in promoting 6G, quantum communication and other core technologies will help the country to stabilize key industrial chains amid external trade protectionism and further inject fresh impetus into economic recovery, said industry experts on Friday.
Their comments followed news on Thursday that China will accelerate steps to achieve breakthroughs in core technologies such as 6G, optical communication and quantum communication.
Zhao Zhiguo, spokesman for the Ministry of Industry and Information Technology, said at a news conference on Thursday that more efforts will be made to beef up research and development in tech frontiers such as AI and blockchain. Measures are afoot to tackle bottlenecks in areas like key components and systems, and safeguard the stability of global industrial and supply chains.
Amid COVID-19 disruptions and rising trade protectionism, China's efforts in making breakthroughs in core technologies will lay a foundation for stabilizing industrial chains in the long term, said Yang Cuihong, professor of global value chain and relocation at the University of Chinese Academy of Sciences.
"Grasping core technologies at hand will help a country to lead an industrial chain. A country will never lose control of an industrial chain once it has technological innovations," she said.
To make breakthroughs in core technologies, the first task is to solve the technical shortcomings and then concentrate on overcoming them, Yang said.
"More importantly, China has accumulated advantages in the development of the digital economy. More efforts are needed to seize this opportunity to form some of our own industrial clusters in some key industries."
A white paper released by the China Academy of Information and Communications Technology, a government think tank, stated that the market scale of China's digital economy reached $7.25 trillion last year, which was the second-largest globally.
China's 14th Five-Year Plan (2021-25) states that the country aims to boost the output of core industries of the nation's digital economy to 10 percent of the country's GDP by 2025, up from 7.8 percent in 2020.
"The country's efforts in driving new digital infrastructure like 6G and AI not only stimulate current investment, but also drive the upgrade of traditional industries and future consumption," said Chen Duan, head of the Digital Economy Integration and Innovative Development Center based at the Central University of Finance and Economics.
"Such efforts are also in line with the country's overall plan for building a digital China to drive Chinesestyle modernization. If the next generation of information technology can be adopted as early as possible, there would be fewer losses caused by technology iterations," Chen said.