Drought causes crop loss, damage in Spain
By JONATHAN POWELL in London | CHINA DAILY | Updated: 2023-04-22 07:44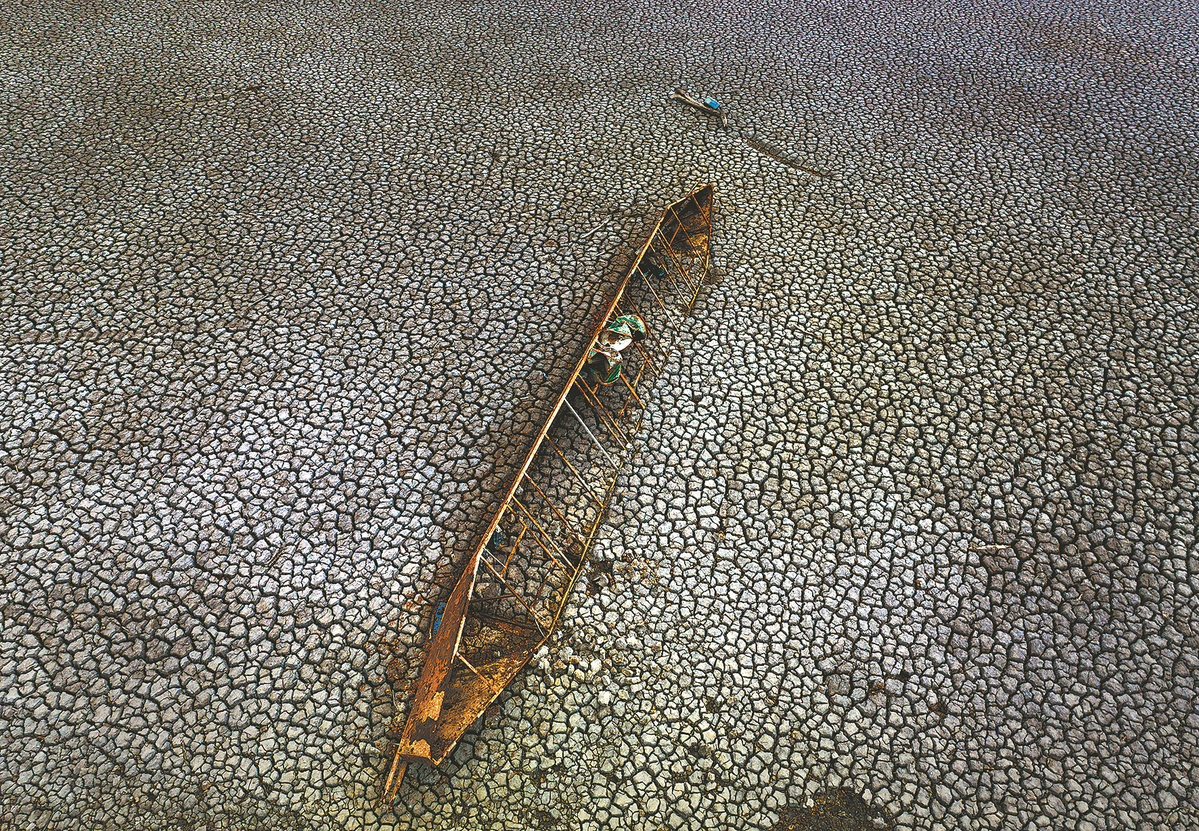 Southern European farmers are experiencing an acute crop crisis due to months of drought.
Spain's largest farmers' association has warned that severe droughts have damaged more than 35,000 square kilometers of crops in the country.
The Coordinator of Farmers' and Ranchers' Organizations, a government body that regulates and coordinates work in the Spanish agricultural sector, said in a new report that drought now affects 60 percent of the nation's countryside and is causing "irreversible losses", Euronews reported.
Ecologists in Spain have warned farmers may soon be unable to maintain production of wheat and barley. Crops, such as olives and nuts, have also been impacted, and farmers are having difficulty providing irrigation for corn, sunflowers, rice and cotton.
Some regions, such as the prime growing regions of Andalusia, Castilla-La Mancha, Extremadura and Murcia, have "written off" wheat and barley crops for this year entirely, reported The Associated Press.
Other countries in Europe, including Italy and France, face another year of drought as an abnormally dry winter has left riverbeds and lakes parched. In preparation for decreased crop yields and another hot, dry summer, the French and Italian governments are taking steps to limit water usage.
Last year, Spain faced its sixth-driest and hottest year since 1961, when records first started. The country is in an official drought after enduring three years of low rainfall and high temperatures, the country's weather agency said.
"If rainfall does not improve within a few days, then rain-fed crop production, especially winter cereals, will be significantly reduced," Sergio Vicente-Serrano, a researcher at the Pyrenean Institute of Ecology, told Euronews.
Spain's agriculture ministry was due to meet with farming representatives this week to discuss the crisis.
Alarm sounded
"If it continues like this, then, logically, the harvest will decrease, and therefore prices will rise. It should not be forgotten that drought is a phenomenon characteristic of the Mediterranean climate, that is not something new, connected with the process of global warming, and not a process that we have experienced only in the last few decades," Vicente-Serrano said.
Large swathes of Southern Europe face increasing drought conditions, said the Copernicus Climate Change Service, a body of the European Union that provides observations and analysis.