Report on reading trends in Shanghai released
By Zhou Wenting in Shanghai | chinadaily.com.cn | Updated: 2023-04-23 10:21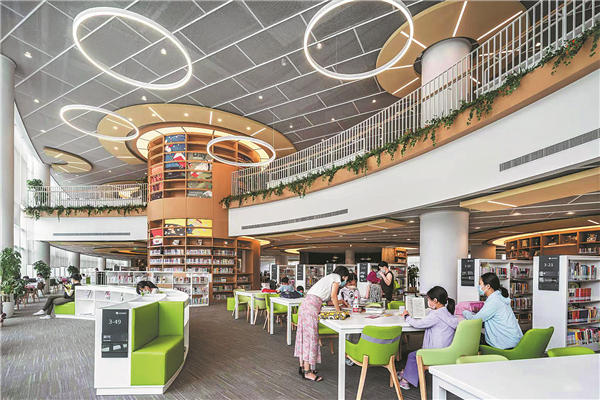 Children aged between 4 and 11 accounted for 80 percent of the active young users of public libraries in Shanghai, and those between 7 and 9 borrowed the most books, according to the 2021-2022 Shanghai Public Library Children's Reading Report that was released on Sunday, which marked World Reading Day.
The report stated that the proportion of history, geography and biological sciences book borrowed had slightly increased year-on-year. Literature books were most frequently borrowed by minors, followed by language and art books.
The report, which was based on data from libraries in 218 subdistricts and towns in Shanghai, also stated that families with children aged 6 and below paid more attention to cultivating their childrens' reading habits. One in four of such families borrowed 50 books and above a year.
The report added that nearly 6 percent of readers borrowed over 100 books a year. In Shanghai, each user is allowed to borrow a maximum of 15 books at a time.