Indonesian Muslims celebrate Idul Fitri in high spirit
By LEONARDUS JEGHO in Jakarta | chinadaily.com.cn | Updated: 2023-04-23 11:35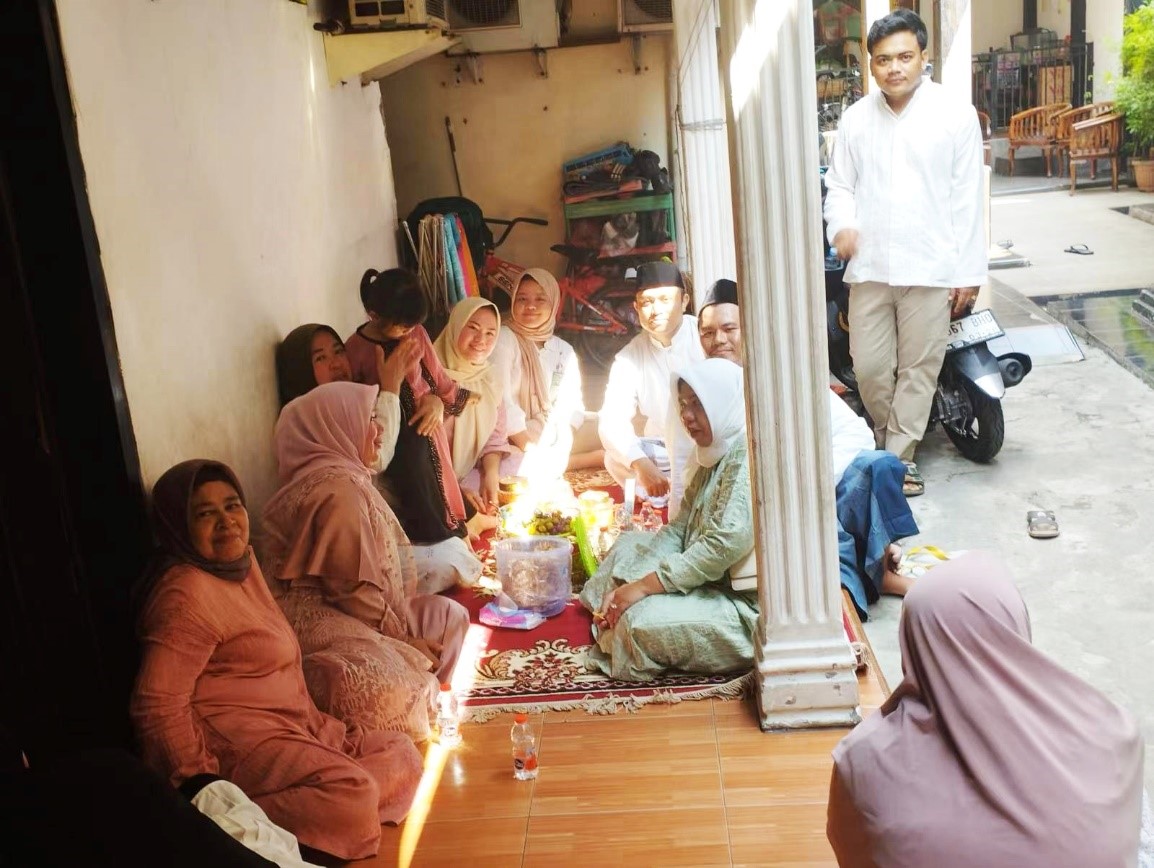 Gathering at family homes on Idul Fitri Day is always a joyful and happy moment for any Muslims in Indonesia, the world's largest Muslim majority country. With COVID limits gone this year saw a huge increase in such amusement.
"Today we feel so happy to get together. We enjoy special Lebaran meals. We feel free," Murniati (one name) said from her hometown village in Karanganyar, Central Java, on Saturday, the Idul Fitri holiday. She said most people in Karanganyar no longer fear COVID-pandemic although they still wear facemask in some places.
The mother of four and grandmother of three had braved long queues and traffic jams for about 18 hours from Jakarta to Karanganyar several days before holiday. Together with her husband, her children and grand children Murniati travelled by a "free mudik" bus provided by the government. In Karanganyar they spend their holidays at the house of Murniarti's mother until the end of this month before returning to Jakarta.
In Jakarta, Murniati works quite hard during the week, driving motorcycle to offer raw vegetables and fruits from house to house, which she has done over the past 12 years. Her service was specially helpful to many during the peak times of COVID. Normally, people like her has a plan to eventually return and settle in their home village after working for years in cities and towns.
"Mudik" is migrant workers' returning to their hometown during or before Idul Fitri and other major holidays. As getting together with family members and relatives during the holiday is valued high for emotional and spiritual healing, the government had made extra efforts to support homebound journeys like providing many more buses for free trips and ensuring better flows of traffics on Java Island, especially after three years of pandemic impact.
This year's Idul Fitri saw an estimated 123 million of people returning to their home villages across the country, according to the authorities, compared to last year's 82 million. Of the total, 18 million are from Jakarta Greater Area (Jakarta, Bogor, Depok, Tangerang and Bekasi) and about 77 million are from the whole island of Java. Idul Fitri public holidays end on April 25.
Indonesian Muslims account for about 87 percent of its total population of 272 million people.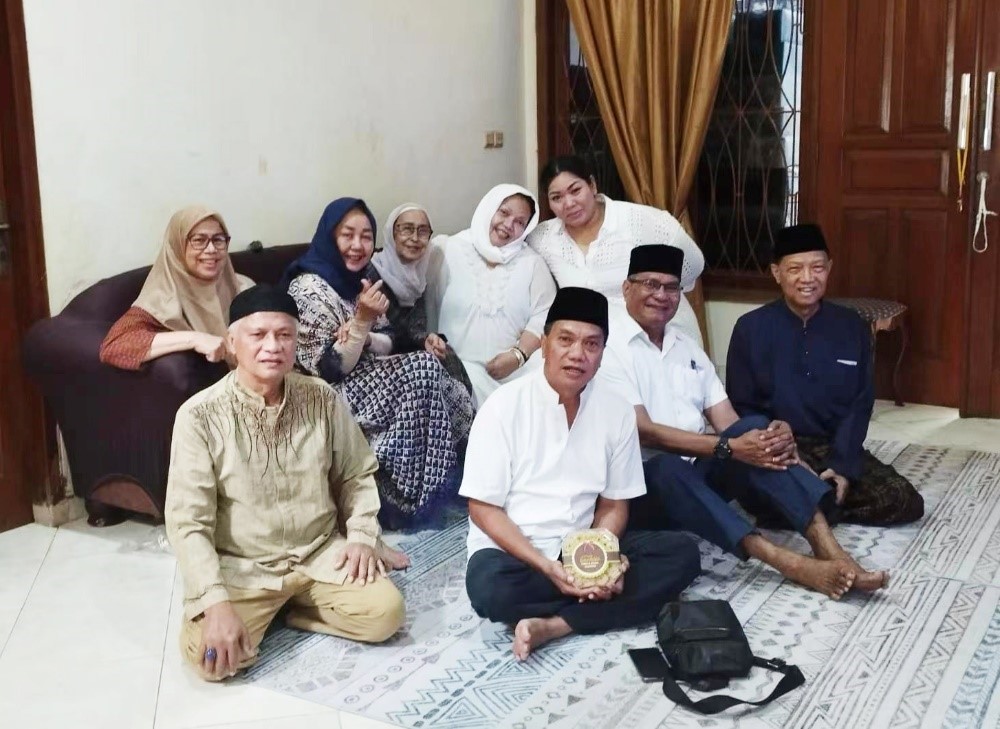 In West Jakarta, in the morning of the Idul Fitri Day, Roy Muhamad Nasser and his wife were busy receiving their brothers and sisters and their siblings who joined them in "Lebaran" bread breaking. The former member of the Riau provincial house of representatives is lucky that most of his family members reside in Greater Jakarta. His elder sister now living with her husband in the United States have not made any visit to Indonesia for many years.
Known by non-Muslims in his West Jakarta neighborhood as strongly upholding societal plurality, people came to Nasser's house on Idul Fitri Day to wish him and his family well and enjoy Lebaran dining menus that include rice cakes, chicken curry and eggs. Actually those meals are well-known and no longer special but the get-together atmosphere made them unusual.
"Idul Fitri carries the message of loving our fellow men regardless of their backgrounds. I am proud of this," Nasser, a native Indonesian, said. In his neighborhood, non-Muslim, ethnic Chinese have a strong presence and are well-known for their charity activities in which Nasser also takes an active part.
On April 23, the second day celebration of holiday, Indonesian Muslim families open their house especially for non-family members like friends, co-workers and others from relatively faraway places. This is a long-held tradition in Indonesia, which also means rising traffic.
Government authorities and business leaders expect that all the holiday festivities will uplift people's spirit and consequently accelerate their economic productivity.
Pancoro Basuki, a senior manager at a Jakarta-based manufacturing company, is hopeful this year's Idul Fitri will pump up the spirit of their workers to make progress amid widely held concern about global recession this year.
He said his company had struggled to survive the coronavirus' impact and that its workers had been haunted by the fear of their company getting out of business like other firms.
"Today I got phone calls from our staff members and workers. I am happy that they are all in a joyous mood," Basuki said.
The International Monetary Fund's latest forecast puts Indonesia's GDP growth on an encouraging 5 percent path in 2023.
The writer is a freelance journalist for China Daily.