How my acting career got started in China
By Kevin Lee | chinadaily.com.cn | Updated: 2023-04-24 14:42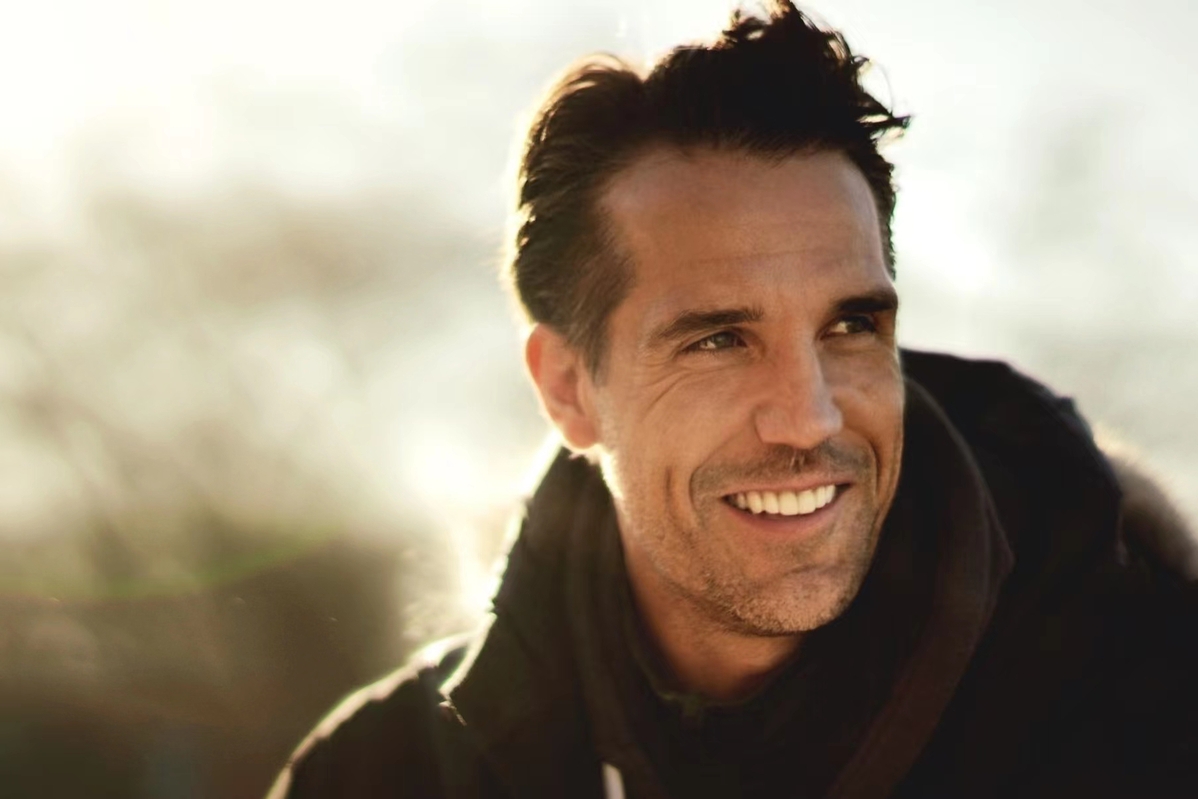 I am from a small town near Cambridge, England, well-known for its universities. Since I was a child, I've been infatuated with Chinese action flicks, particularly those starring Jackie Chan. When I eventually got my first job, I was able to purchase the Jackie Chan VHS collection. Though it was inevitable that I would end up in China, I never anticipated having a successful career here.
On a whim in 2004, I decided to leave England, pack my belongings and travel to northern China to teach English and study Chinese kung fu with my wonderful teacher, Wulei. I practiced Shaolin fist and then some Southern styles with my teacher for a year. At the end of that first year, I returned to England where I worked in various positions, studied acting and continued to return to China every year to meet my teacher. My passport was full of Chinese visas.
My teacher and I constantly maintained a strong friendship, frequently communicating via email. He was like a father figure to me, teaching me all about Chinese culture. I was quite upset when I initially left China, since I knew I would miss my life in China and my teacher. I was content in Mudanjiang, but still suffered from homesickness.
I decided to return to China in 2010, but this time to Beijing, to begin a new job and, hopefully, a new life.
Fast forward to 2011, one year after my first visit to Beijing, I was at the BPSB (Beijing Public Security Bureau) renewing my visa when I saw this extremely well-dressed men coming up the escalator, wearing a pair of black sunglasses and a leather jacket with his collar up high.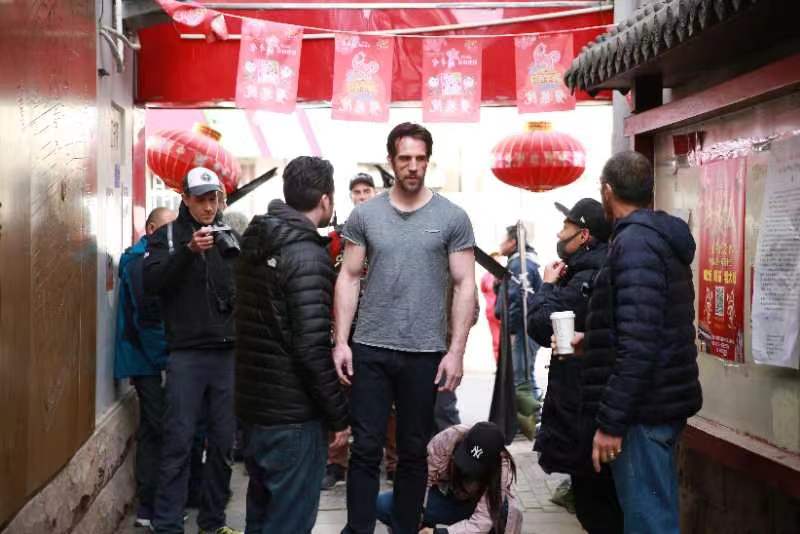 I recognized Wu Jing right away because I had just seen one of his films the day before. I decided to approach him, and my exact words were....''Hi, you're Wu Jing, right?'' He glanced at me, stunned. Even the receptionist commented, "Wow! The foreigner recognizes you!" He then said to me, in Chinese, "Wait a moment", so I waited to one side while he processed some documents. He approached me a few moments later. He shook my hand and we talked for about 5 minutes, he asked me where I was from and what I was doing here in China. I was 130kg at the time and he asked if I could act, fight or had experience shooting weapons. I wanted to lie because I had a feeling he wanted to give me a chance to be in his movie. I wanted to lie and say yes, I can, but I opted not to and told Wu Jing that I couldn't fight nor had I any experience with weapons, but I did study acting in London for three years. ''Okay, yeah, I like you'', he replied, ''you seem kind''. ''I'm working on my first film, Wolf Warrior, and would like to give you an opportunity to audition, if you're interested.'' ''OH MY GOD! Yes, please!'' I replied.
So we exchanged contact information and a few days later I received a page of Chinese dialogue for audition preparation. Because it was mostly military terminology and my Chinese wasn't that good at the time, I only comprehended around 10 percent of it. I had a week to prepare before meeting with Wu Jing in his office for the audition. It was lovely to see him again; he was always very pleasant and respectful to me. He greeted me in his office, we talked a little, and I did my audition, which was a flop.
My Chinese was poor, I was sweating tremendously and I had no idea what I was doing. So he told me: "OK, good job, sit down. Kevin, I really like you". "Never forget those words." We chatted for a few minutes after the audition, and then Wu Jing said; ok hopefully we will be in touch.
Weeks past before I received a call from his assistant saying Wu Jing wanted to cast me as Crazy Bull. I was overjoyed! I recall leaping about like a big kid. We didn't start our first day of shooting in Nanjing until months later.
Wu Jing offered me the opportunity of a lifetime, and I've since collaborated with him again in the latest blockbuster Battle at Lake Chang Jin. Since my first acting role in Wolf Warrior, I have been lucky enough to work alongside many of my idols, including Jackie Chan (twice), whom I grew up watching.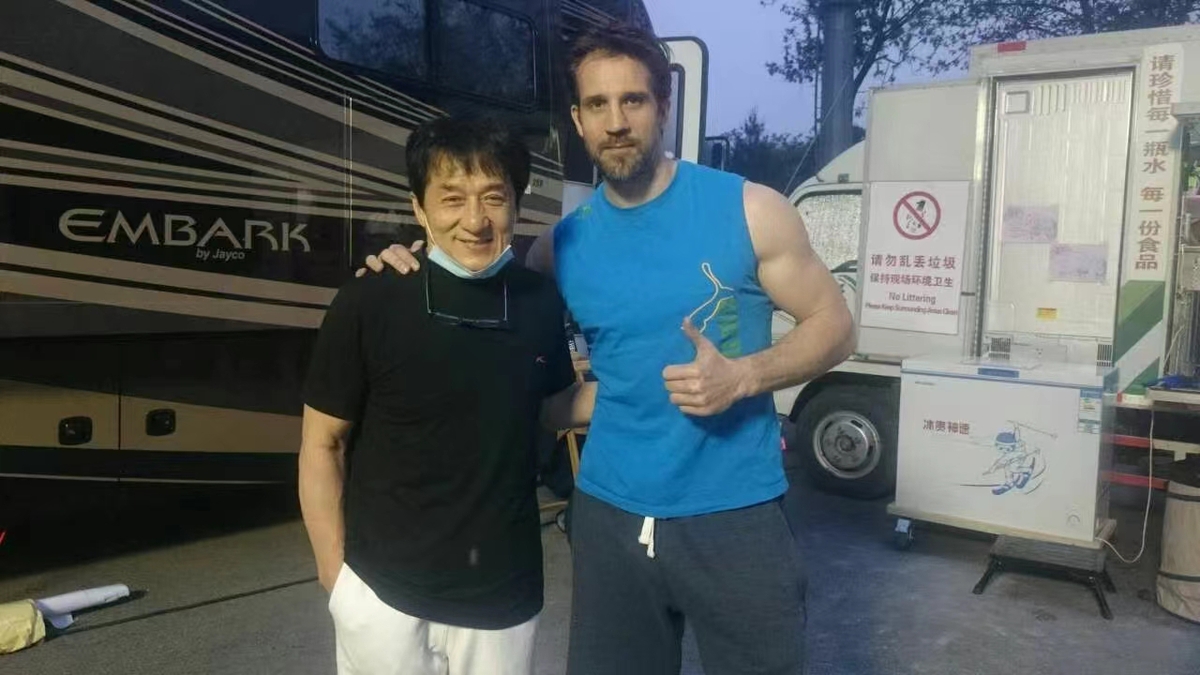 I stayed in China because I believed it was the right place for me. China had and continues to give me everything, and I felt that leaving China would mean abandoning my second home. I definitely made the right choice, staying in China.
In 2023, things changed for the better. It's as though someone flipped the light switch. As soon as China reopened, I was flooded with offers, beginning with being offered the major villain role in Dong Yu Shi and the lead role in Zhan Qi Ru Hua. I'm currently negotiating my third project of the year. However, I have decided to return home to spend time with my mother, whom I have not seen for nearly 4 years, and to try to open some doors back home in the entertainment industry.
Kevin Lee is a British actor born in Cambridge, England, residing in China for 13 years.
Yuan Liao(Cecilia)contributed to the story.
The opinions expressed here are those of the writer and do not necessarily represent the views of China Daily and China Daily website.
If you have a specific expertise, or would like to share your thought about our stories, then send us your writings at opinion@chinadaily.com.cn, and comment@chinadaily.com.cn.