Orchid Awards experts visit CICG
By Yang Feiyue | chinadaily.com.cn | Updated: 2023-04-26 14:32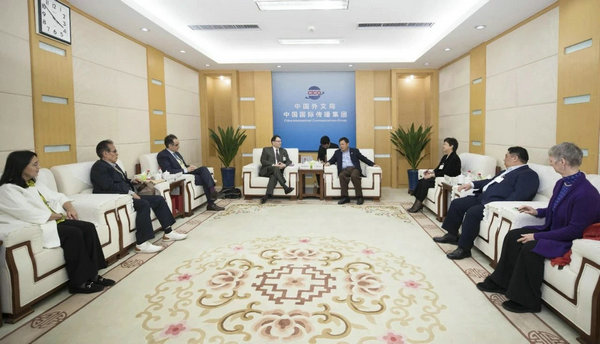 International judges for the first Orchid Awards visited the China International Communications Group on Tuesday.
Du Zhanyuan, president of the communications group, extended a warm welcome to the judges, who will participate in the final evaluation meeting of the first Orchid Awards on Thursday.
Du said that in the current complex and challenging international situation, cultural exchange and mutual learning among civilizations are more important than ever to eliminate differences and barriers.
The awards initiated by CICG are aimed at promoting exchanges and interactions between China and the world, as well as fostering mutual understanding among nations.
Contestants demonstrate international vision and authentic love for humanity, uphold the common values of humanity, and act on the vision of a global community of shared future.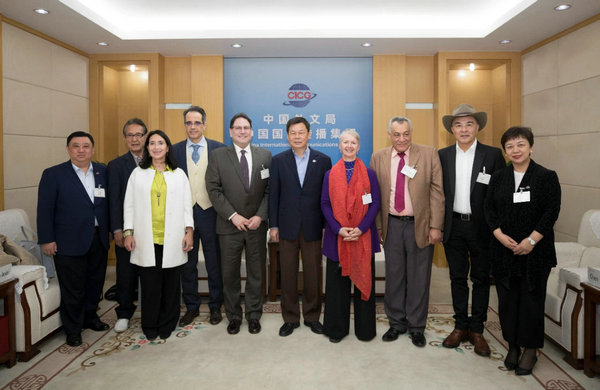 They also work in cultural sectors in a broad sense and actively engage in international cultural exchanges, lead achievements in related fields and demonstrate certain international influence.
Du said he hopes that the joint efforts by Chinese and foreign judges will help promote cultural exchange between China and foreign countries and advance mutual learning among world civilizations.
James Heimowitz, president at China Institute, speaking on behalf of the international judges said that dialogues at the governmental level are indispensable, but communication and interaction among peoples of different countries are even more important.
He said it is necessary to encourage and promote in-depth communications and mutual understanding among peoples of different countries, to eliminate estrangement and ignorance.
The first Orchid Awards collected submissions from more than 300 individuals and organizations, including those from the United States, Japan, Germany, the United Kingdom, France, Italy, Russia, Australia, and South Africa.