Innovating against injustice in healthcare
By Yvonne Greenstreet | China Daily | Updated: 2023-04-27 07:37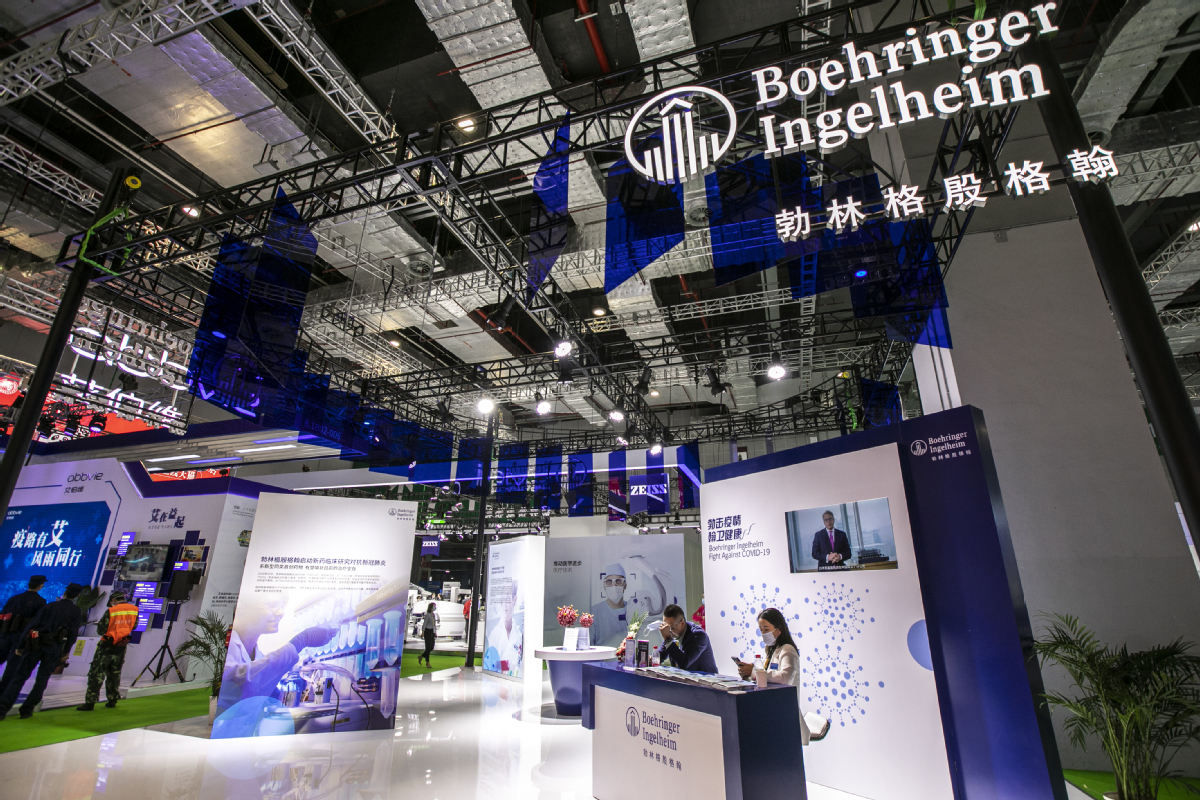 Medical innovation has progressed exponentially over the past half-century. And yet, the persistence of health inequality limits the potential benefits of scientific and technological advances that could save or improve lives.
The debate over the allocation of vaccines and therapeutics during the COVID-19 pandemic is a vivid example of this inequality. In September 2022, World Health Organization Director-General Tedros Adhanom Ghebreyesus stressed yet again that ending the pandemic requires equitable access to vaccines; at the time, only 19 percent of the population in low-income countries were inoculated, compared to 75 percent in high-income countries.
Despite this imbalance, richer countries suffered greater losses of life years per capita than poorer countries — a paradox highlighting how health inequality exists at many levels. In the United States, for example, cumulative data show that people of color experienced higher rates of COVID-19 infection and death than white people. The disparity can be traced to social determinants of health, the non-medical factors that play a critical role in clinical outcomes. Suffering from institutional and structural discrimination, reduced health literacy, or cultural and language barriers makes it difficult to live the longest, healthiest life possible.
Reducing health inequality and helping underserved populations requires innovators to focus on these issues. There are still many diseases for which suitable therapeutic interventions are limited or do not exist. This is particularly true for rare genetic disorders, but also for more common ailments: impediments to patients' adherence to the existing treatment regimens for hypertension, for example, can adversely affect outcomes.
The biotech industry needs to allocate sufficient funding for research and development related to diseases that disproportionately affect specific ethnic communities. While we frequently say that communicable diseases know no borders, genetic and non-communicable diseases unfortunately do discriminate. In today's age of medical innovation, groundbreaking advances that could help these patients are within our grasp.
In a similar vein, we must rethink how we conduct clinical trials. We need to include diverse communities that are representative of the disease condition. Studies should take into consideration participants' socioeconomic and insurance status, and they should be designed to recruit people from underrepresented groups. Developing culturally appropriate and relevant recruitment materials, minimizing travel time to trial sites, reducing the frequency and number of assessments, allowing for telehealth visits where appropriate, and introducing creative ways to target, gather, and disseminate information are all steps in the right direction.
Moreover, regulators and health-care authorities can do more to encourage innovation that helps to address societal challenges. As advances in precision and genetic medicines and technologies continue, public and private organizations must work collaboratively to ensure that these breakthrough treatments are available to all who need them. Creative pricing and reimbursement strategies could enable equitable and sustainable access for patients and health systems. For example, the Value-Based Negotiation Framework, which my company supports, aims to address some of the challenges related to reimbursement in Europe. The framework lays the foundation for quicker negotiations between payers and manufacturers with a view toward increasing patient access to innovative products.
Finally, biotech companies can and should be responsible corporate citizens. That means investing in organizations working to address the social determinants of health — the stark disparities in income, education, transportation, exposure to violence, and more — and to provide equitable access to diagnostics and therapies. The global nonprofit Acumen, for example, uses its patient capital model to invest in enterprises focusing on meeting the needs of low-income consumers, from housing to alternative energy and water.
Merck has been advancing this work for over a decade through their Merck for Mothers program, which aims to promote safe and high-quality maternity care around the world. Sanofi Global Health, a nonprofit unit that Sanofi established in 2021, also supports underserved communities by selling medicines at affordable prices in 40 lower-income countries.
The biotech industry must continue to expand compassionate-use programs and collaborate with nonprofit organizations that provide access to essential treatments. There are enough successful industry programs from which to gain insights and identify best practices, such as Gilead's partnerships with generic manufacturers to produce high-quality, low-cost medicines, or Merck's agreement with the Medicines Patent Pool to diversify the supply of prescription drugs for low- and middle-income countries.
We must approach health inequality with the same passion, determination, and innovation that we apply to the development of medicines. Today's yawning gaps in access and outcomes are all the more unfair for being avoidable. And, as we saw during the pandemic, they are a problem for everyone. Collective action to improve health-care equity, including by addressing its social determinants, can extend and improve the lives of millions of people. That is the goal that all health-care companies should strive to achieve.
The author is CEO of Alnylam Pharmaceuticals.
Project Syndicate
The views don't necessarily represent those of China Daily.
If you have a specific expertise, or would like to share your thought about our stories, then send us your writings at opinion@chinadaily.com.cn, and comment@chinadaily.com.cn.