EU, UK unveil rules for Big Tech firms
By EARLE GALE in London | China Daily Global | Updated: 2023-04-27 09:40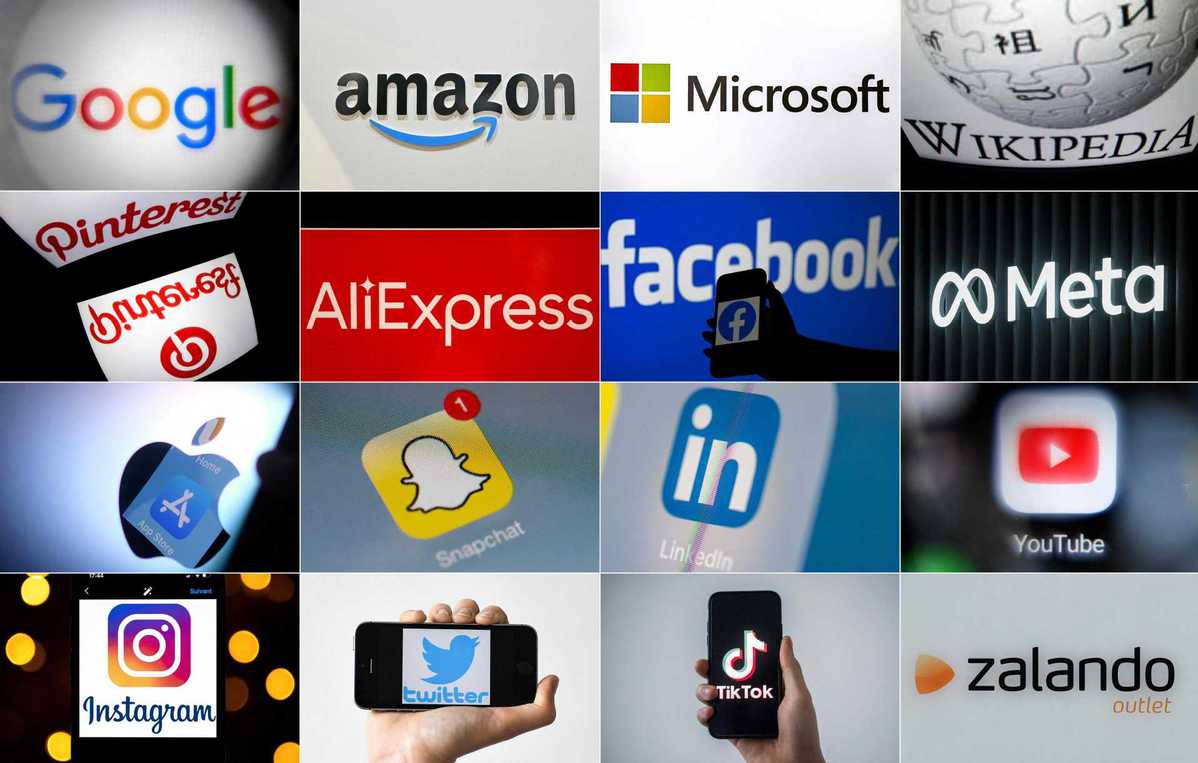 The European Union has unveiled rules to more closely control major online companies, or so-called Big Tech firms.
The bloc of 27 nations said the legislation unveiled on Tuesday will only apply to the largest 19 online platforms and search engines in its territory, which include Amazon, Facebook, Google, TikTok, and Twitter.
The rules, which place additional obligations on companies to quickly remove illegal content and disinformation will come into force on Aug 25.
The Press Association, or PA, news service quoted Thierry Breton, the EU's digital services commissioner, as saying the Digital Services Act will ensure the EU is the global leader in reining in the excesses of Big Tech companies.
He said Shou Zi Chew, CEO of the Chinese short-video online company TikTok, has agreed to let the EU conduct a "stress test", to prove his company complies with the bloc's privacy requirements.
"I'm happy that they came back to us saying they are interested," Breton added.
He said Twitter has also agreed to let the EU conduct a stress test, which will be carried out in June.
The EU's rules call for Big Tech companies to make it easier for users to report illegal content, including hate speech. And companies will have to explain how they individualize recommendations of products, services, and content. The rules also call for content generated by artificial intelligence to be clearly labeled, and for 'deep-fake' videos and forged images to also be identified.
PA quoted Breton as saying the bloc's rules also prohibit fake users from spreading false claims; a practice Facebook has been accused of failing to adequately stop.
"Now that Facebook has been designated as a very large online platform, Meta (its parent company) needs to carefully investigate its system and fix it where needed ASAP," he said.
The EU's list of major online companies to which the rules will apply include Booking.com, Instagram, Pinterest, Snapchat, and Wikipedia, as well as China's Alibaba and the German ecommerce company Zalando. Breton said more companies may be added later.
The United Kingdom unveiled proposed rules on Tuesday also aimed at increasing oversight of Big Tech giants.
London's draft legislation — the Digital Markets, Competition and Consumers Bill — calls for regulators to be given more power to protect people from online scams and fake reviews and to increase online competition.
The BBC quoted Kevin Hollinrake, the UK's business minister, as saying the rules will ensure the authorities can "directly enforce consumer law, strengthen competition in digital markets, and ensure that people across the country keep hold of their hard-earned cash".
Both the UK and EU rules call for hefty fines amounting to several percent of companies' global turnover for serious indiscretions.