Alibaba reveals 200,000 enterprises interested in testing its ChatGPT rival
By Fan Feifei | chinadaily.com.cn | Updated: 2023-04-27 10:10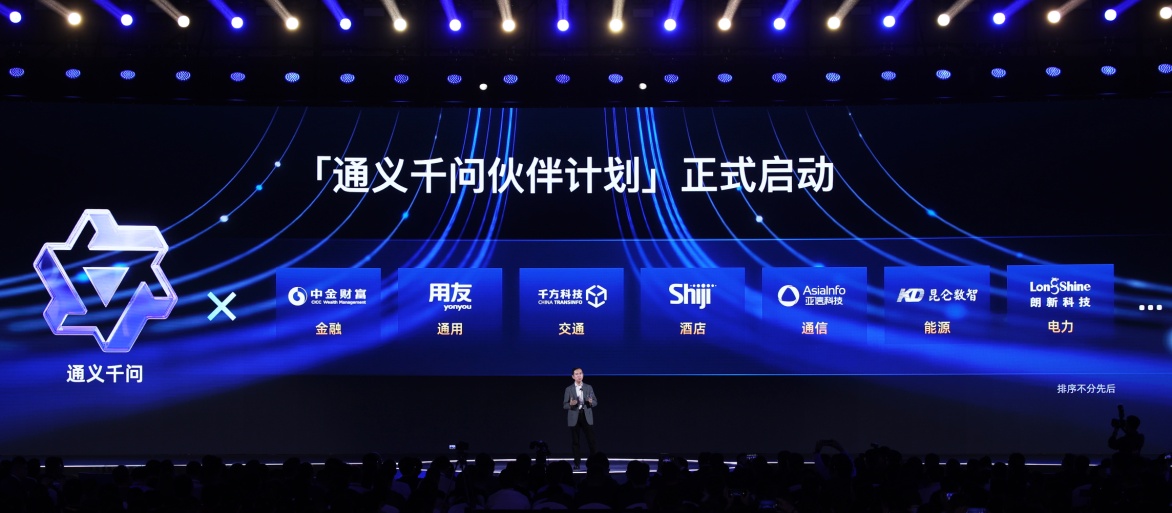 Chinese tech heavyweight Alibaba Group Holding Ltd said on Wednesday that more than 200,000 enterprises have requested beta testing for Tongyi Qianwen, the company's latest artificial intelligence-powered large language model, a potential rival to OpenAI's ChatGPT.
Zhang Yong, chairman and CEO of Alibaba Group and CEO of Alibaba Cloud Intelligence, announced the launch of Tongyi Qianwen partnership program, which aims to co-create large language models tailored for different industries with partners.
Seven intelligent technology and service providers, including Kunlun Digital Technology Co Ltd, LongShine Technology Group Co Ltd and China TransInfo Technology Co Ltd and Yonyou Network Technology Co Ltd, have become the first batch of partners for Alibaba Cloud.
They will join hands with Alibaba Cloud to develop industry-specific AI models and bolster the application in fields like petrochemicals, electricity, transportation, hospitality, enterprise services, finance and telecommunications.
Alibaba has recently unveiled its AI large language model called Tongyi Qianwen, which it plans to integrate into all of its applicable businesses, joining the chatbot race. The company said it will offer more enterprises access to Tongyi Qianwen on the cloud and help them build customized large language models.
fanfeifei@chinadaily.com.cn