A filmmaker in pursuit of his true calling
By Sun Ruisheng and Li Yang | China Daily | Updated: 2023-05-03 09:57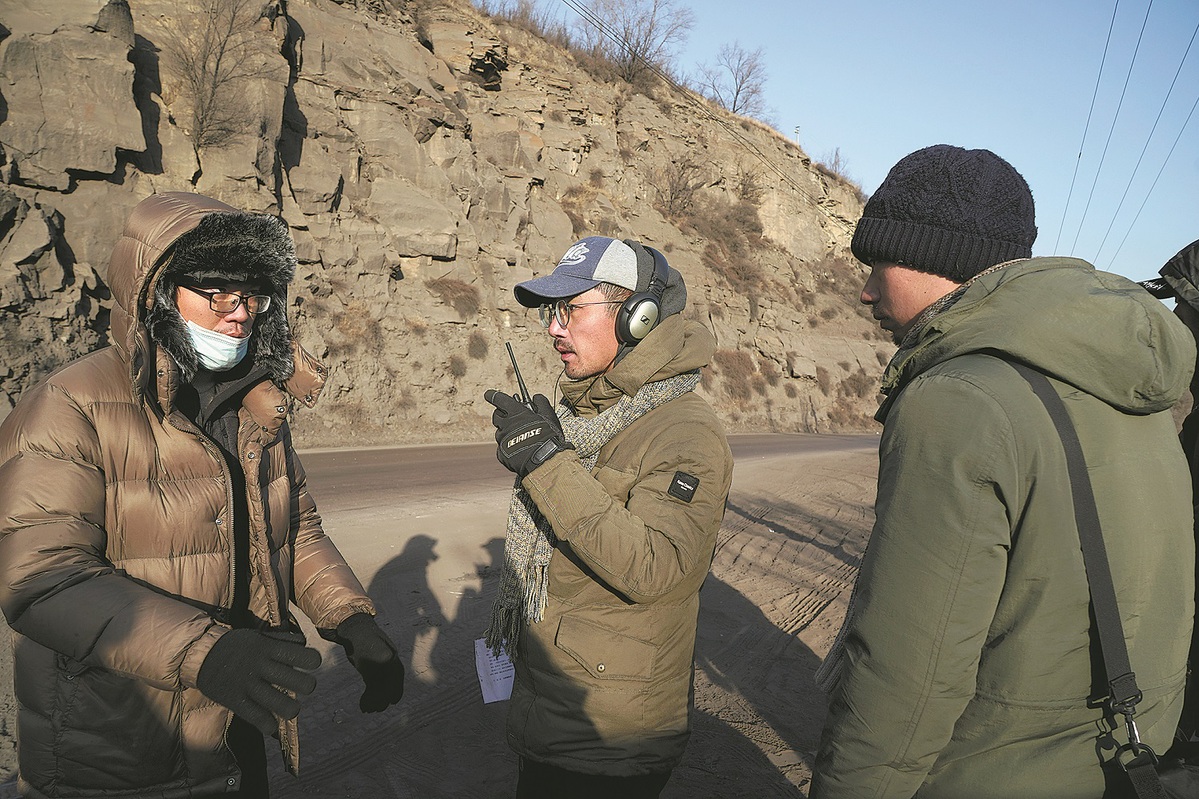 "I could see no future working as a miner. The darkness surrounding a miner in the mine is the darkness that surrounds his life," said Jian Haodong, 34, who quit his coal miner's job eight years ago and spent the money he had saved over nearly two years working in a mine after graduating from college to buy a digital camera and became an amateur filmmaker.
Jian said that after the "extinction of the human race", among the things that can tell the history of planet Earth to aliens will be movies.
Jian's father, too, worked as a coal miner in Hequ, Shanxi province, and is among the lucky few to have survived all the mining accidents over the decades. But despite that, he thought his son should also earn his living working in a coal mine. "Any work other than in a coal mine is regarded as improper," said Jian's father. "A miner's son should be a miner. That's all. Otherwise, he is a rebel."
Jian, a bookworm since childhood, had been the pride of his parents before he became a "rebel". He graduated from Datong University in Shanxi, majoring in mining engineering, in 2013. However, being far from home, he spent most of his campus life shooting videos and films with a second-hand digital video camera he had bought with the money he earned doing part-time jobs and saved from his living expenses.
The two documentary films he made while still in college were Dream Chasers, which is about young people's bewilderment after leaving home and college, and Lanzhou Hand-Pulled Noodle Makers. Both the films won awards from the university, a rare honor for a student studying mining.
Getting a job contract from a State-owned coal mine in Datong was still regarded as the best option for Jian and his classmates at that time. And Northern Shanxi has been famous for its high-quality charcoal since the late 19th century.
The success story of Jia Zhangke, a film director from Fenyang, Shanxi, who has made some award-winning films and has been on the panel of judges at some international film festivals, including the Cannes Film Festival, has motivated Jian to chase his dream. "A life wouldn't be meaningful unless it is a life worth living. I would rather dedicate my life to doing the things I like," Jian told his parents in a bid to persuade them to allow him to pursue his dream. "Jia draws inspiration from our common hometown of Shanxi. It has a unique culture that has developed over time. I can also tell Shanxi stories well — in my own way, of course," Jian said, explaining why he is so interested in making documentaries on the lives of local farmers, miners, migrant workers and college students.
The more local the stories, the more global they are. That's a motto he often repeats to remind his team, comprising interns from college, friends, neighbors and relatives, of the importance of showing the true side of people's lives.
His first independent film Eyes Cheat, which tells the story of an optimist, unyielding blind farmer in his village, was screened at some film festivals in 2015. His script for Dark Dream won him a small amount of money in 2020, and his film Night Falls, which tells the story of an unemployed college graduate returning to his village in Shanxi to earn a living after realizing he cannot find peace and solace in big cities but cannot feel at home in his village either because villagers there see him as an outsider, was screened at some important film festivals, including the Beijing International Film Festival, this year.
His favorite film is the Slumdog Millionaire, he said. "I will never forget how touched I was by the film when I first watched it in college," Jian said. "After I came to know about the life and works of Jia Zhangke, I realized that only films based on the life of commoners can have a life of their own," Jian said. "Jia's success shows that film making should not be regarded as a job irrelevant to common people. As an amateur, I can also make my own film. As long as it shows my view of the world, or some untold stories about it, it is worthwhile."
Nowadays, Jian shuttles between Beijing and Shanxi. Although he has gained more first-hand experience in film production companies and made more friends in the film circle in Beijing, the longer he stays in big cities, the more convinced he is about his decision to return to his roots in Shanxi.
His film Night Falls was shot in his village, and the villagers, very supportive of his work, volunteered to perform in the movie. "At first we felt curious. But after we saw ourselves on the screen, and realized that more people are interested in our mundane life, our interest in taking part in his films grew," said a villager who participated in making Jian's films. Jian chooses his stories carefully after spending days figuring out whether they will catch the attention of potential investors and later the audience, as the competition in the industry is quite fierce, particularly for newcomers and amateur filmmakers.
"No matter where I am, my hometown, where I have spent most of my life, is always the source of inspiration for me," said Jian. "The more isolated the place is, the less it can be nourished by culture and art, and yet the more inspiring it can be for rebelling against established notions. If you have everything, you lack the spirit that makes a successful film director."
But film critics say Jian's films are full of Jia Zhangke's symbols and trademark traits. Although Jian is talented and devoted to his calling, his understanding of life is still limited due to his lack of professional training. This means he might still have a long road ahead before he can find his feet in filmmaking.
Peng Ke'er contributed to this story.