Pursuing a musical life despite stereotypes
By Zhang Yi | China Daily | Updated: 2023-05-08 09:45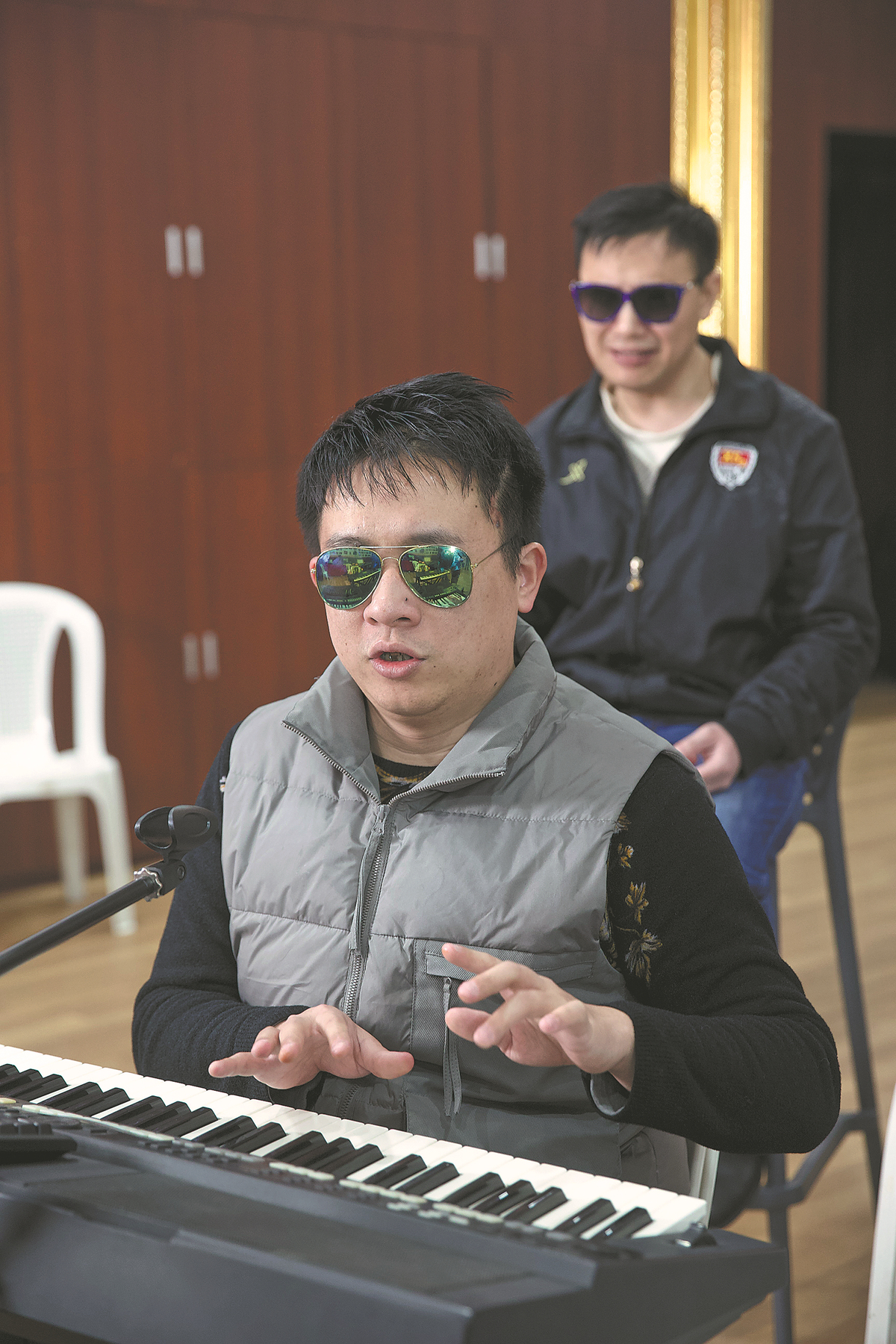 As a child, I had few friends among my peers. I just enjoyed listening to music and singing on my own. At the school for the blind, I learned various musical instruments, and I am a flute player.
It is a stereotype that blind people will either work as masseurs or fortunetellers, but I became a masseur after graduation from high school as most people expected. At first, I had few customers, so to kill time I developed the habit of making tea. Although I experienced difficulties and was often scalded by hot water, I really enjoyed it. Later, I became too busy to have a cup of tea and I sometimes worked until the early morning.
Despite earning good money, I didn't like the job because being confined in the salon was very frustrating. In addition to taking up a lot of time and energy, it also hurt my fingers. My family bought me a salon and opened a massage parlor for me. I didn't manage it well, because I was also performing in a local art group, and couldn't do both. The salon closed in 2017, as did the art group. During that time, I felt lost.
At the end of 2021, I left my hometown to join the current band in Fuzhou. My family disagreed with the idea, so I lied and said I was taking part in competitions. When we sing together, I am full of emotion and feel like I am alive. Even when we perform live on social media, I feel like I'm performing on a stage.
Last year, when the COVID-19 epidemic was severe, my father called me to come home and reopen the massage parlor, but I refused.
My family likes to define me. Sometimes, they would accidentally say that someone like me can only do massage, and my heart sank after hearing that. Is there only one path for visually impaired people?
I also hesitated about staying on the musical path, but later I decided that if I'm interested, I should just go ahead. If I can get work, it's great.
Chen Yanming spoke with Zhang Yi.