Chinese flowering crabapple boosts local tourism
chinadaily.com.cn | Updated: 2023-05-08 20:06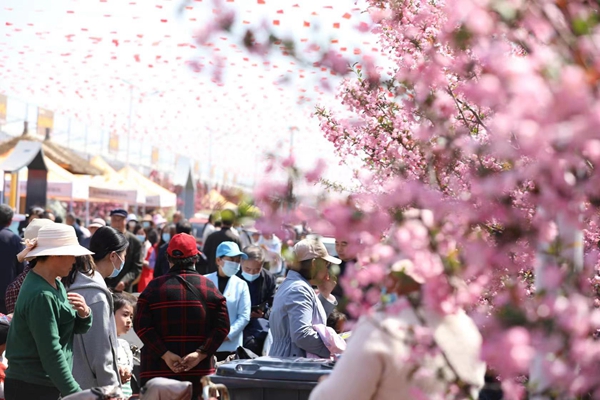 The Hedong district of Linyi city – located in East China's Shandong province – has kicked off its festival celebrating the Chinese flowering crabapple, or malus spectabilis, which runs through April and May each year.
The Chinese flowering crabapple is endemic to China and renowned for its magnificent display of semi-double pink flowers in mid-spring.
Tanghe town, administered by Hedong district, is called the town of the Chinese flowering crabapple and is recognized as one of the top 10 flower towns in Shandong. It is equipped with the largest planting center in the country, which helps drive its rural development.
In recent years the industry has been gradually transformed into a comprehensive ecosystem featuring bonsai tree cultivation and appreciation and city greening – as well as food processing and sightseeing tours.
During the festival, local performers entertain visitors with events like traditional woodwind instrument, opera and dance performances.
According to statistics, the area of land given over to the cultivation of Chinese flowering crabapple trees in Hedong district has totaled 50,000 mu (3,333 hectares), with the output worth 280 million yuan ($40.73 million) – making the industry a magnet for commerce and visitors.