Drought drives Iraq's climate migrants to cities
Updated: 2023-05-10 07:09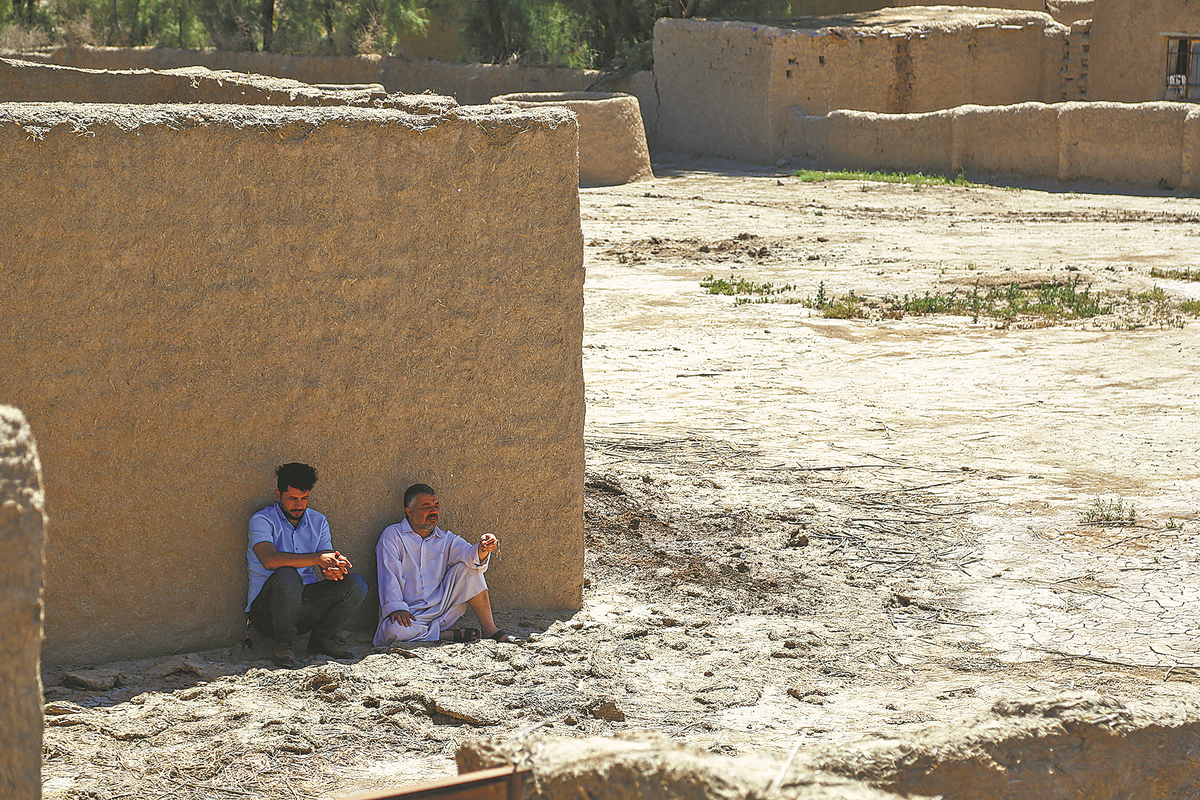 KARBALA, Iraq — Haydar Mohamed once grew wheat and barley, but Iraq's relentless drought has forced him off the land and into the city where he now works in construction and drives a taxi.
"The transition is difficult," said Mohamed, 42, who abandoned village life several years ago for a shantytown in the central city of Karbala.
He is part of a growing wave of climate migrants in Iraq, a country that is on the front lines of the global warming crisis.
Years of water scarcity left him no choice but to move, said the father of five.
"If you don't work, you don't eat."
Until 2017, Mohamed, like his father before him, worked farmland in the remote village of Al-Khenejar in Iraq's southern Diwaniya Province.
In a good year, they would harvest 40 or 50 metric tons of grain, but "water shortages have impacted farmland and livestock", he said.
"In our region, there is no work. I have children in school, which involves expenses. We needed a livelihood."
He now earns about $15 a day on construction sites in the holy Shiite city and works shifts as a taxi driver to supplement his income.
Near his home, cows graze on rubbish strewn across the dusty ground and gray cinder-block buildings line the bumpy alleys, connected for free by the municipality to power lines and water pipes.
The United Nations ranks Iraq as one of the world's five countries most impacted by effects of climate change.
The economy is driven by oil exports, but the second-biggest sector is agriculture, which makes up 5 percent of GDP and employs 20 percent of the workforce.
Water scarcity is extreme in the country of 42 million that endures blistering summer heat and regular dust storms, the shortfall worsened by upstream river dams in Turkiye and Iran.
Acute water shortages
The UN says nearly one in five people live in an area hit by water shortages, while state authorities have been forced to limit areas designated for cultivation.
In central and southern Iraq, 12,212 families were still displaced due to drought conditions in March, according to the International Organization for Migration.
Across Diwaniya Province, 120 villages now rely on trucked water deliveries, up from 75 last summer, said the provincial governor Maitham al-Chahd.
"Thousands of hectares have been abandoned," he said.
Rural migrants faced unemployment in the cities, where there are not enough job opportunities for all the newcomers, he said.
"Public services cannot meet the needs of growing city populations."
Xinhua