Guilin makes greater strides in modernization
Share - WeChat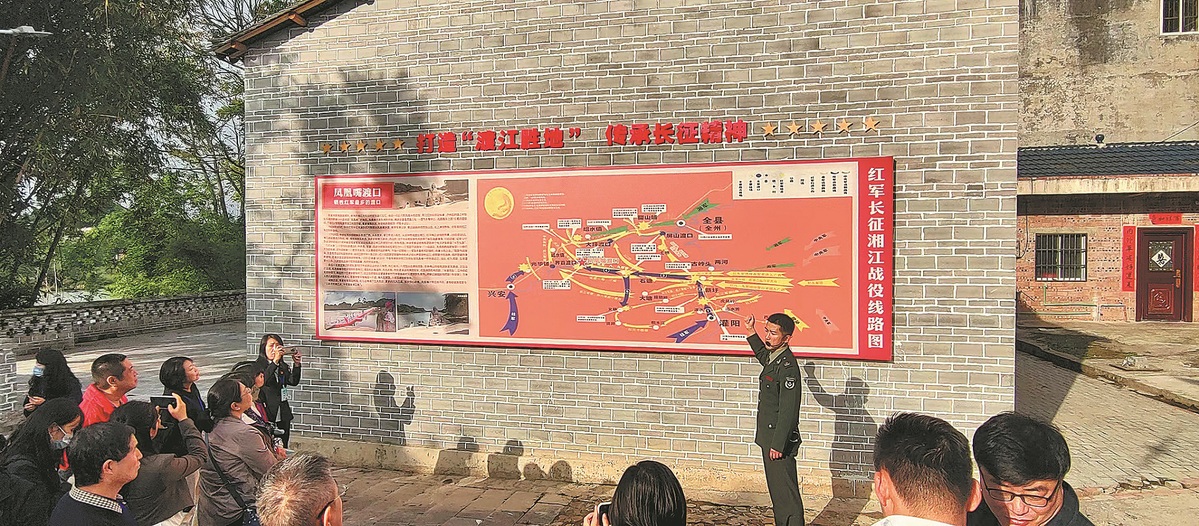 With help from technicians at the Guangxi Academy of Agricultural Sciences, the villagers have also started planting high-quality grape varieties such as Shine Muscat and Queen Nina, which are much more expensive than ordinary varieties.
Wang Deli said he planted the new varieties on about 20 percent of the land in his vineyard and will gradually expand the growing area. Newly installed drip irrigation equipment significantly reduces the production cost compared with a traditional irrigation system using pipelines, said the farmer, who expects a bumper harvest in August.
Development plan
The changes made in Maozhushan epitomize Guilin's efforts to promote the integrated development of tourism, rural vitalization and culture in recent years.
The city, renowned for its mountains and beautiful rivers, has made full play of its advantages in areas such as tourism, agriculture and cultural heritage to advance on the path to modernization.
During this year's five-day May Day holiday, which started on April 29, the city received more than 4.35 million visits by tourists, and its tourism revenue reached 4.57 billion yuan, rises of 130 percent and nearly 126 percent, respectively, compared with the same period in 2019, the city's culture and tourism bureau reported. Both rises were higher than those at national level during the holiday.
This achievement has been attributed to the local government's efforts to strengthen ecological protection and build Guilin into a world-class tourist destination, as required by President Xi.
While inspecting a section of the picturesque Lijiang River in the city on April 25,2021, Xi, who is also general secretary of the Communist Party of China Central Committee, hailed the waterway as the one-and-only treasure in China and the world, and emphasized protection of the river's ecological environment.
The river used to be severely polluted due to quarrying, sand mining and sewage discharge, but its water quality has greatly improved. A total of 5.49 billion yuan was earmarked for a three-year ecological restoration project for the waterway, which started last year. Nearly 900,000 square meters of former illegal sand mining sites were readapted for use elsewhere. Last year, the authorities in Guilin designated April 25 as Lijiang River Protection Day to improve local residents' awareness of ecological protection.