Guilin makes greater strides in modernization
Share - WeChat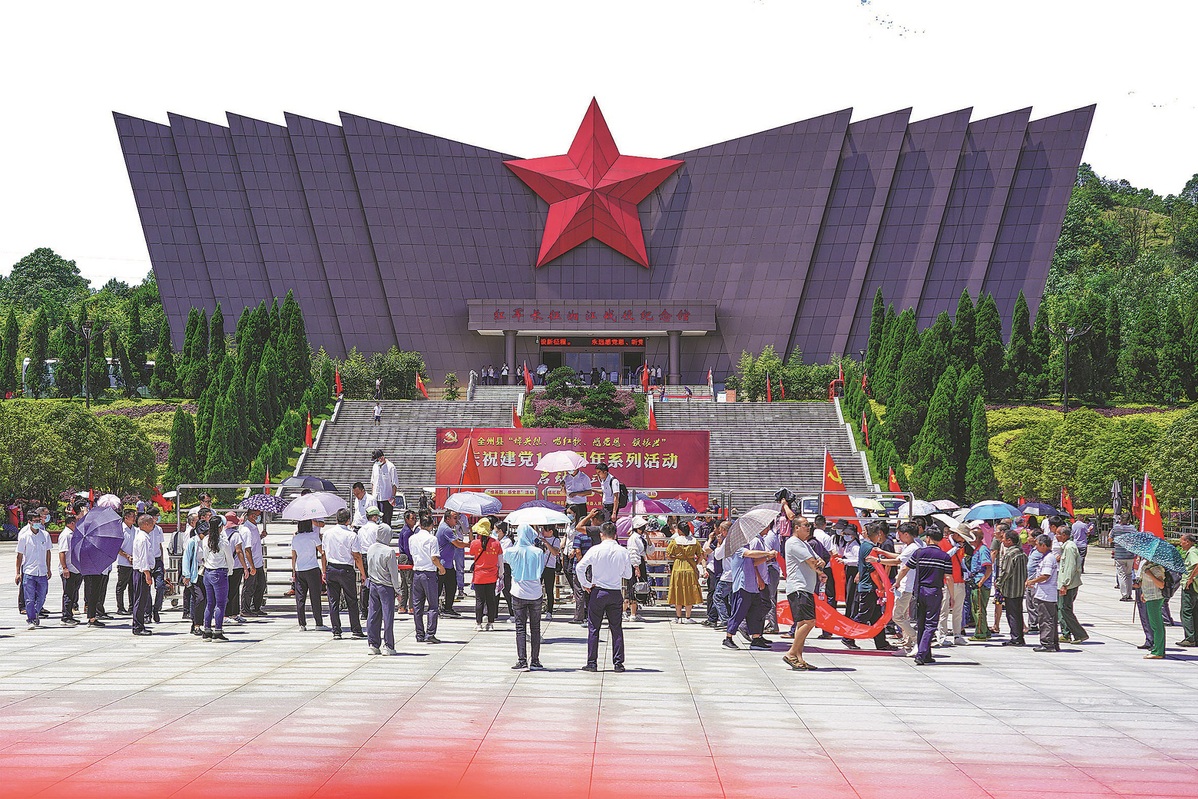 Chen Yanhong, general manager of the commune, said his company aims to make osmanthus-related products, including cakes, tea and liquor, a signature specialty of Guilin, like flower cake in Yunnan province and pineapple cake in Taiwan. He added that he hopes more tourists from around the world will learn about Guilin's osmanthus culture through the commune.
Local delicacy
Along with osmanthus products, packaged rice noodles are another "must" for tourists visiting Guilin to take home.
Tan Huiyue, head of the Guilin Rice Noodle Industry Association, said there are nearly 3,000 rice noodle restaurants in the city, with more than 1 million bowls of the noodles sold every day.
In May 2021, Guilin's rice noodle-making technique was added to the national intangible cultural heritage list.
Huang Hai, chairman of the Guilin Gourmet Association, said that compared with the luosifen, or river snail rice noodles, of Liuzhou and the laoyoufen, or old friend rice noodles, of Nanning, which are also in Guangxi, Guilin rice noodles are cheaper but have richer ingredients.
In 2019, the city government issued a guiding document to promote the development of Guilin's rice noodle industry. The city is expected to build a complete industrial chain for rice noodle production by 2025, and the value of the industrial chain will reach 20 billion yuan, the document states.
Huang said the government should make more efforts to standardize the city's rice noodle industry, publicize the brand of Guilin rice noodles and encourage local businesses to set up more branches nationwide.