Guilin makes greater strides in modernization
Share - WeChat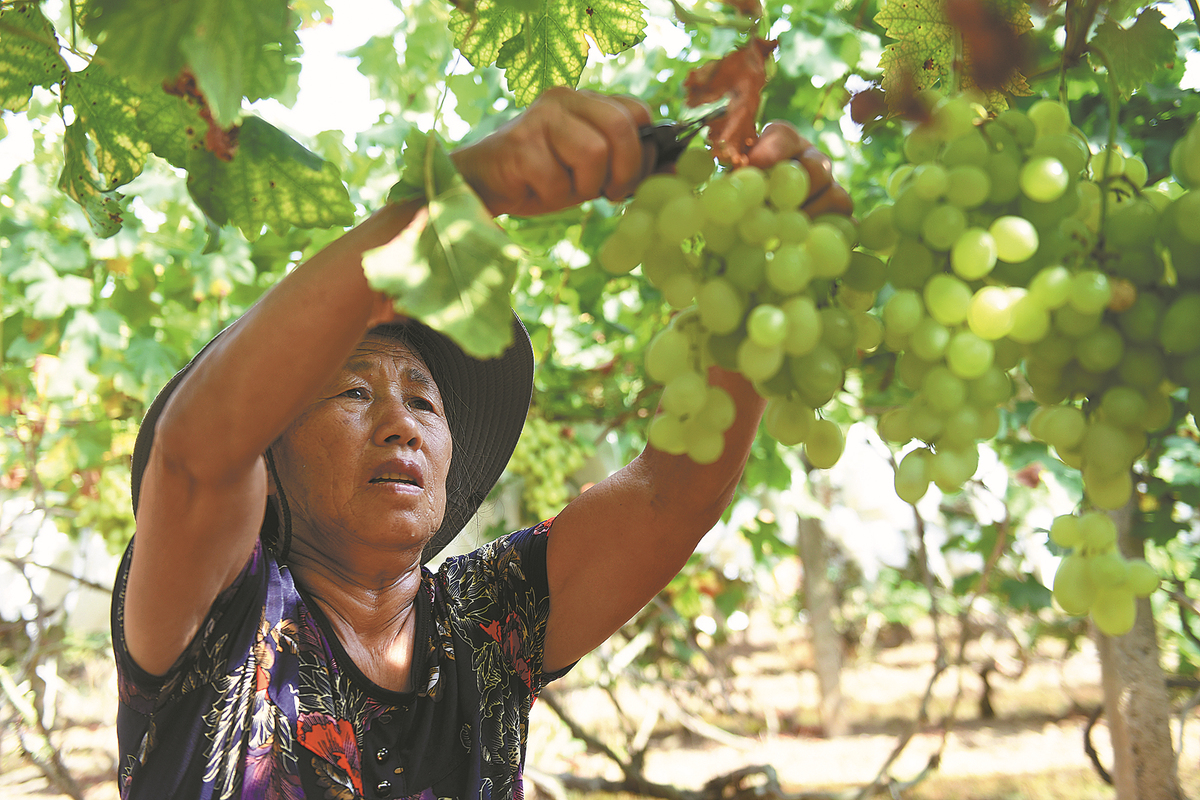 Moreover, the city announced in January last year that the scenic area of Xiangbishan, or Elephant Trunk Hill, which Xi visited on April 26, 2021, during his inspection trip, would open free of charge to visitors.
Xi praised the move during a group discussion with the Guangxi regional delegation at the 20th CPC National Congress in October, citing the fact that tourism revenue in Hangzhou, Zhejiang province, rose, rather than fell, after the city canceled entrance fees for tourists to its landmark West Lake.
Dabitou International Tourist Resort in Quanzhou county serves as an example of Guilin's development strategy of integrating tourism with rural vitalization.
After the resort was established in October 2019, residents of Dabitou, a former hillside village, worked at the resort, which features residential buildings from the Ming and Qing dynasties (1368-1911) and recreational facilities such as hot springs, light shows and ecological farms.
With total investment of 5 billion yuan, the resort enables tourists to experience activities such as camping, rice planting and feeding spotted deer — offering an idyllic rural lifestyle. During the May Day holiday, the resort received more than 29,500 visitors and recorded revenue of over 1.26 million yuan, Guilin culture and tourism bureau data show.
Red tourism
Guilin has also built on its status as an important revolutionary site, where a large number of Red Army soldiers died 88 years ago in a heroic battle along the Xiangjiang River. The city has also blazed a trail for the integrated development of tourism and revolutionary heritage resources.
In Quanzhou, the Xiangjiang River Battle Memorial Hall, which is about 5 kilometers from Maozhushan, has welcomed more than 14 million visits since it first opened in September 2019. The hall was named a base of Party and national historic education in 2021.
During the seven-day battle in November 1934, the Red Army, which was outnumbered by Kuomintang forces armed with much better weaponry, fought fearlessly against enemy forces while experiencing significant losses. Red Army members, with an average age of 20, were reduced from 86,000 when the Long March started in October that year to 30,000.