FBI hit over 2016 Trump probe
By HENG WEILI in New York | China Daily Global | Updated: 2023-05-16 10:22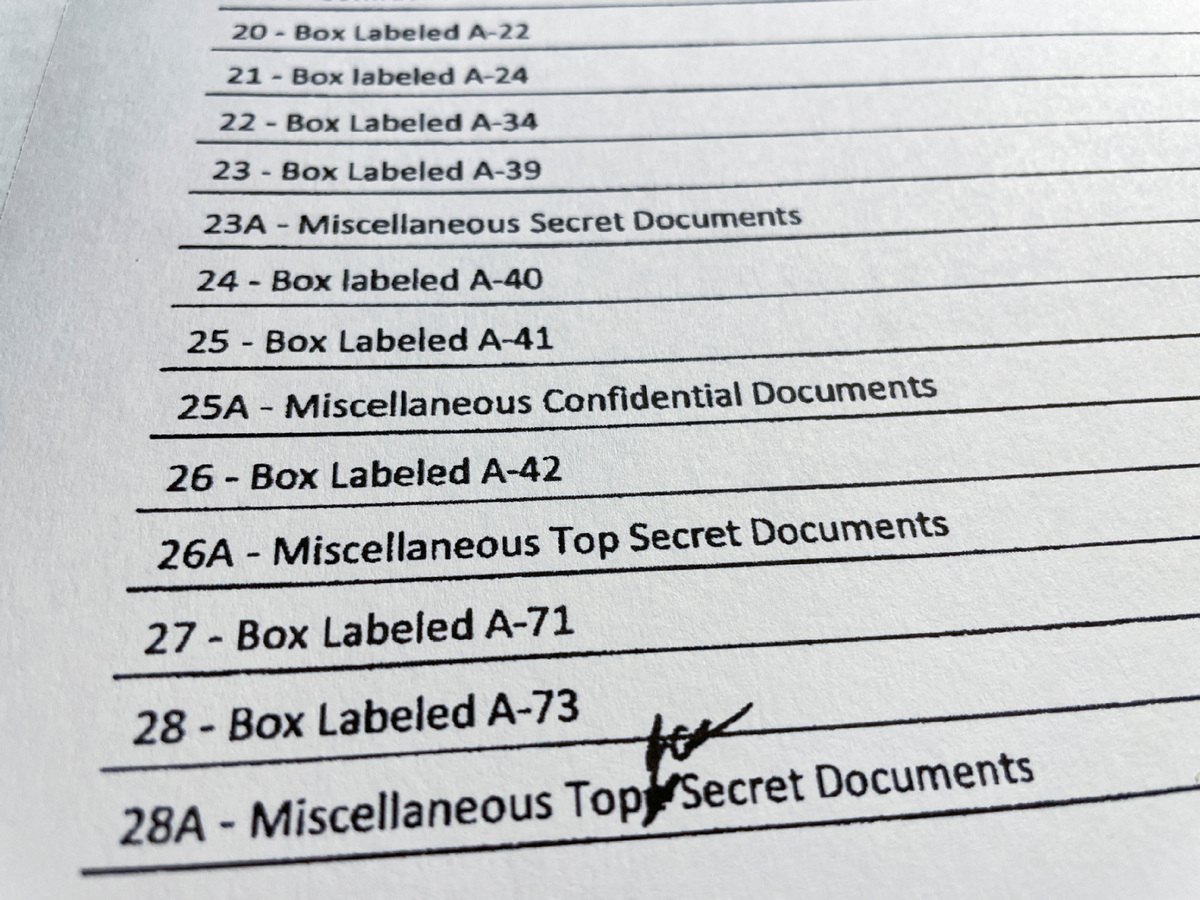 After a four-year investigation, a special counsel report released Monday about the FBI's investigation of former president Donald Trump's 2016 campaign said that neither US law enforcement nor the intelligence community "appears to have possessed any actual evidence of (Russian) collusion in their holdings at the commencement of the Crossfire Hurricane investigation".
The 306-page report marked the end of a probe launched in May 2019 when then-attorney general William Barr appointed John Durham, to probe potential mistakes by the FBI when it started its inquiry into possible contacts between Trump's campaign and Russia.
That investigation was later turned over to special counsel Robert Mueller, who in March 2019 concluded there was no evidence of a criminal conspiracy between Trump's 2016 campaign and Russia, although it was critical of Trump.
The report said that FBI agents were so determined to go after Trump in 2016 that they championed "seriously flawed information" and abandoned their "own principles regarding objectivity and integrity".
"Based on the review of Crossfire Hurricane and related intelligence activities, we conclude that the [Justice] Department and the FBI failed to uphold their mission of strict fidelity to the law in connection with certain events and activities described in this report," Durham wrote.
"Again, the FBI's failure to critically analyze the information that ran counter to the narrative of a Trump/Russia collusive relationship exhibited throughout Crossfire Hurricane is extremely troublesome," the report said.
On Monday, Trump posted on his Truth Social media platform: "WOW! After extensive research, Special Counsel John Durham concludes the FBI never should have launched the Trump-Russia Probe! In other words, the American Public was scammed, just as it is being scammed right now by those who don't want to see GREATNESS for AMERICA!"
Durham argued that the FBI rushed to investigate Trump even as it proceeded with caution on allegations related to Hillary Clinton, who was the Democratic presidential candidate at the time.
The report said that while the FBI warned Clinton's team when agents learned of possible evidence by a foreign actor to gain influence with her, agents did not give a similar briefing to the Trump campaign before opening an investigation.
As an example of bias by the FBI, Durham said it was unable to corroborate "a single substantive allegation" in a dossier of allegations, some salacious, against Trump compiled by British former spy Christopher Steele.
Despite Durham's scathing report, prosecutions that he brought concluded with two people he charged with crimes being acquitted, while a former FBI lawyer pleaded guilty to changing an email used to help a colleague prepare a court application for surveillance of a Trump adviser.
The FBI issued a statement Monday in response to the report saying that the conduct in 2016 and 2017 that Durham examined "was the reason that current FBI leadership already implemented dozens of corrective actions, which have now been in place for some time".
"Had those reforms been in place in 2016, the missteps identified in the report could have been prevented. This report reinforces the importance of ensuring the FBI continues to do its work with the rigor, objectivity, and professionalism the American people deserve and rightly expect," the bureau said.
Durham included a recommendation for the FBI: Create a position for an FBI agent or lawyer to oversee politically sensitive investigations. That person would be responsible for challenging every step of such inquiries, including whether officials followed the rules governing applications to the Foreign Intelligence Surveillance Court.
Durham's report was released to Congress without redactions, after it was delivered to Attorney General Merrick Garland on Friday.
House Judiciary Committee Republican Chair Jim Jordan said on Twitter he has invited Durham to testify about his report next week.
Legal analyst Jonathan Turley tweeted: "The Report's elaborate details shred (former FBI director) James Comey's claims of professionalism. Yet, Comey continues to sell books on his vision of 'ethical leadership' after overseeing what Durham calls an abandonment of 'fealty' to the law and standards of the FBI.
Emerald Robinson, a conservative journalist, was skeptical of the report's impact. "Lots of conservative media folks seem to be happy that Durham 'proved' the FBI/CIA fabricated the Russia Hoax. That's called: coping mechanism. Durham was not supposed to do a book report. He was supposed to clean up the Deep State. Instead he's part of the cover-up," she wrote.
CNN anchor Jake Tapper said on the air Monday: "The report is now here. It has dropped and it might not have produced everything of what some Republicans had hoped for, but it is regardless devastating to the FBI, and to a degree it does exonerate Donald Trump."
Frank Figliuzzi, a former FBI assistant director and an MSNBC contributor, was critical of Durham. He said on the network Monday that that "if the goal, at least the consolation prize, was to hand over a politically tainted document that can be used in sound bites over and over again on FOX News and other platforms — already congressman Jim Jordan has publicly stated he's going to call Durham to testify in Congress and I'll note as others have done — John Durham should be Exhibit A in the so-called 'Weaponization of Government Subcommittee' because he was weaponized by Bill Barr and turned against the very institutions that he comes out of."
The original Russia investigation was opened in July 2016 after the FBI learned from an Australian diplomat that a Trump campaign associate named George Papadopoulos had claimed to know of "dirt" that the Russians had on Clinton in the form of hacked emails.
But revelations over the following months exposed flaws in the investigation, including errors and omissions in Justice Department applications to eavesdrop on a former Trump campaign aide, Carter Page, as well as the reliance by the FBI on a dossier of uncorroborated or discredited information compiled by Steele.
Agencies contributed to this story.